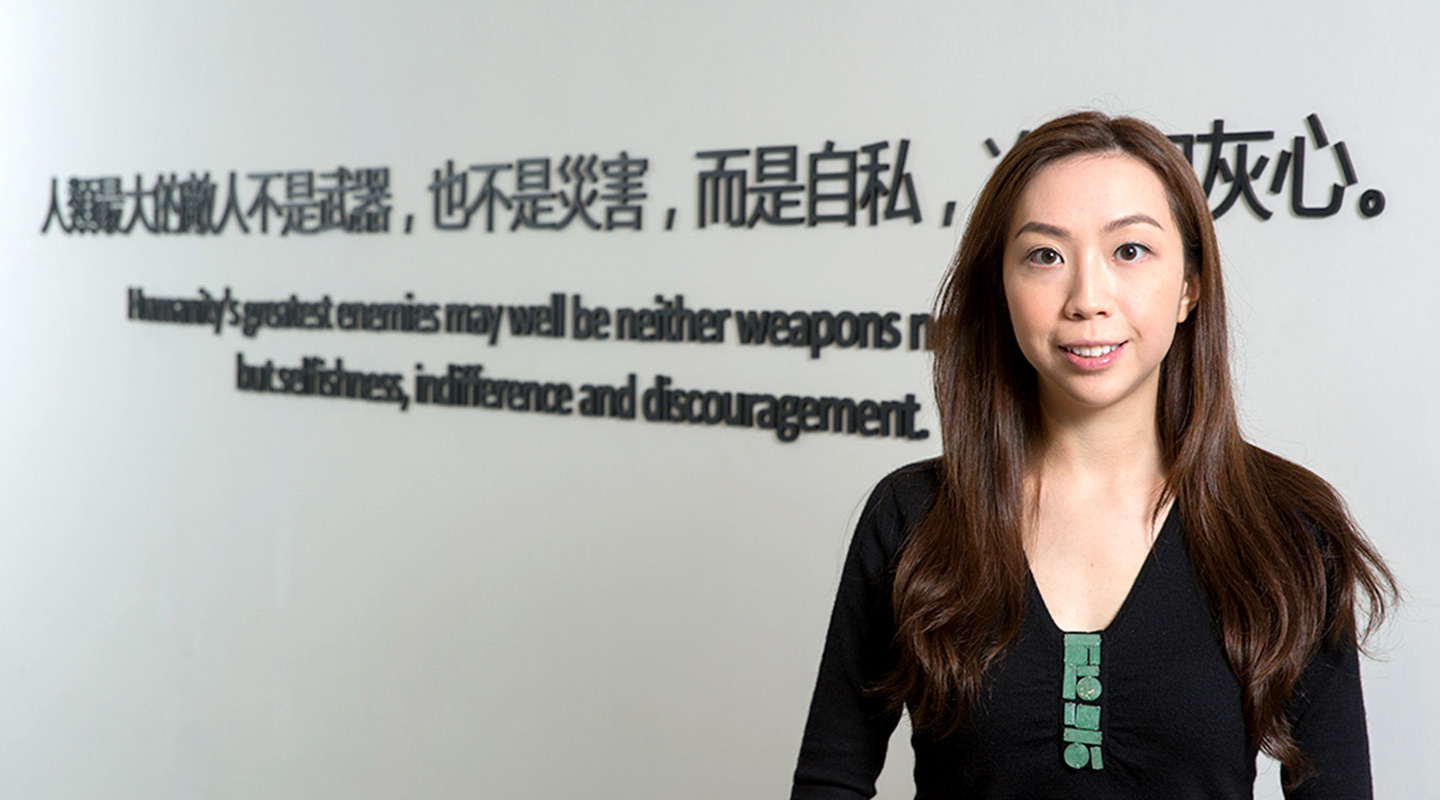 A soft-spoken young clinical psychologist with big eyes and delicate features, Eliza Cheung can be mistaken for a professional stereotype who listens carefully as patients pour their hearts out in an air-conditioned clinic. Quite the contrary, she specializes in disaster psychological relief, and her work exposes her to all sorts of dangers in places devastated by fire, epidemic, or earthquake.
Before turning professional, she had pursued her undergraduate and postgraduate studies in psychology at CUHK for five years. Psychology is her favourite subject because it enables her to—in her own words—'know myself as well as learn all sorts of things'. After graduation, she volunteered with the Hong Kong Red Cross while studying for a PhD in public health. She now works as a full-time clinical psychologist at the Red Cross.
Eliza first came into the public eye between July and August 2014, when she ventured into Liberia, one of the countries hit hardest by Ebola, to engage in front-line psychological relief work.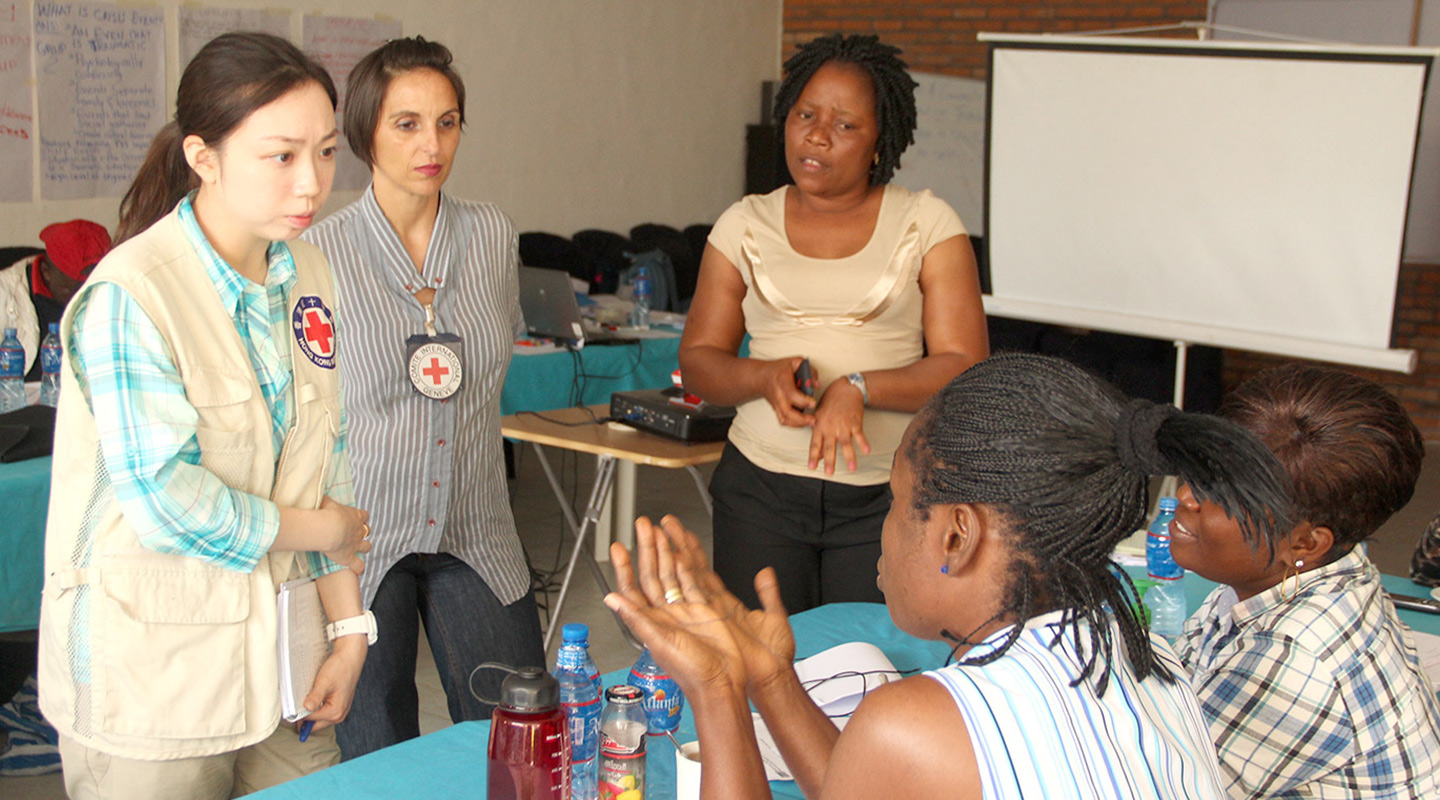 That year, Ebola wreaked havoc in West Africa in what turned out to be the most extensive and long-lasting outbreak of the epidemic. With a fatality rate as high as 90%, the deadly haemorrhagic fever claimed the lives of over 11,000 people. Soon after arriving in Monrovia, the capital city of the country, she was immediately struck by a strong sense of helplessness and fear permeating the entire city. 'The local hospitals became so wary of admitting Ebola patients that they simply shut down altogether. Even pregnant women ready to give birth or victims in traffic accidents were denied admission and eventually died from a lack of medical attention. Ebola patients were turned away from home by their families who were afraid of being infected. Some were even left to die in the street,' says Eliza.
Eliza was there to support the dead-body disposal team of the Liberian Red Cross, who bore the brunt of mental stress among front-line staff. As she recalls, 'The source of stress is threefold: Firstly, the fear of being infected since dead bodies remain highly infectious. Secondly, instead of gratitude, the men tasked with handling the dead faced isolation from their friends and families and even got evicted from their houses. Thirdly, staff responsible for sprinkling disinfectant were rumoured to be spreading the Ebola virus. In the course of their work they were yelled at, spat at and threatened with rocks.'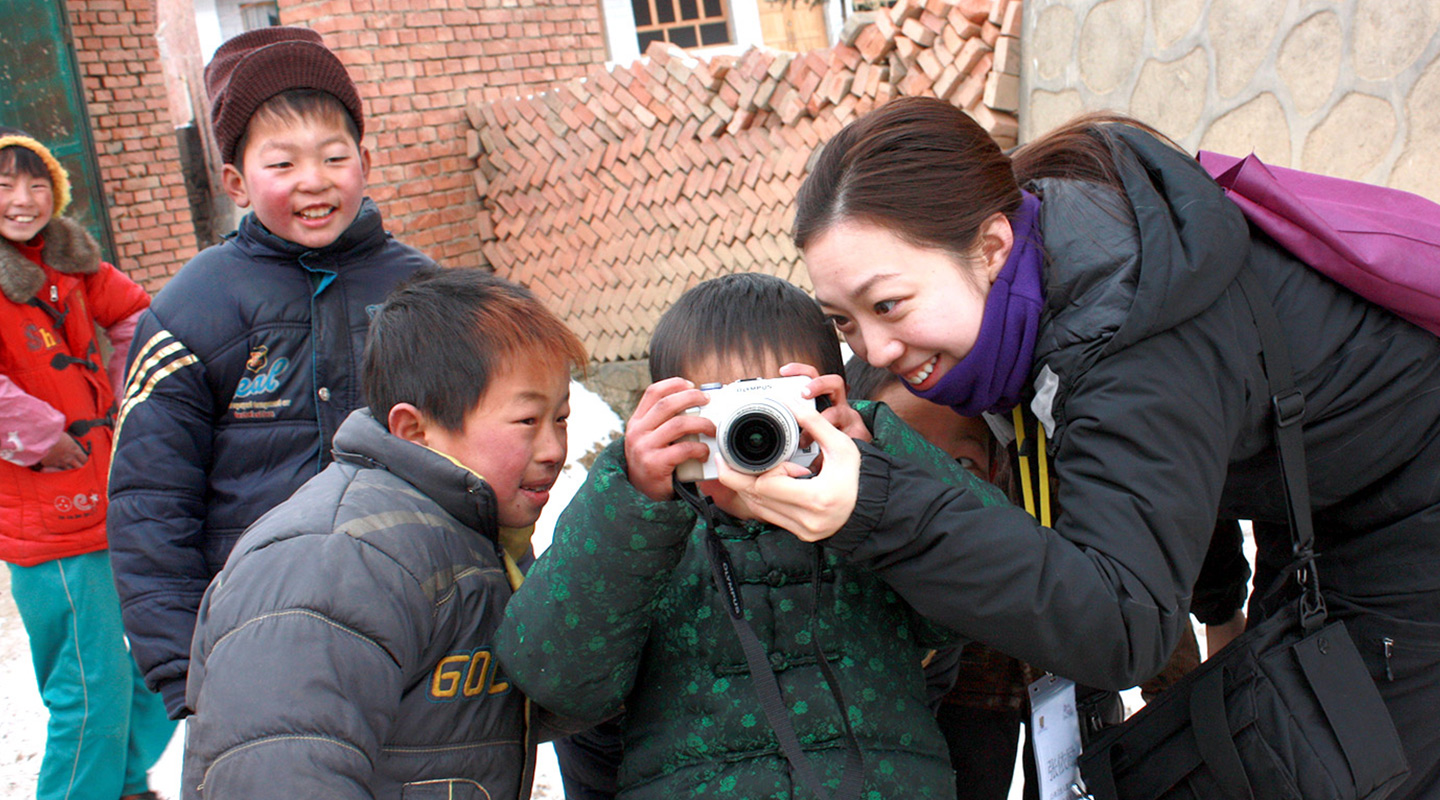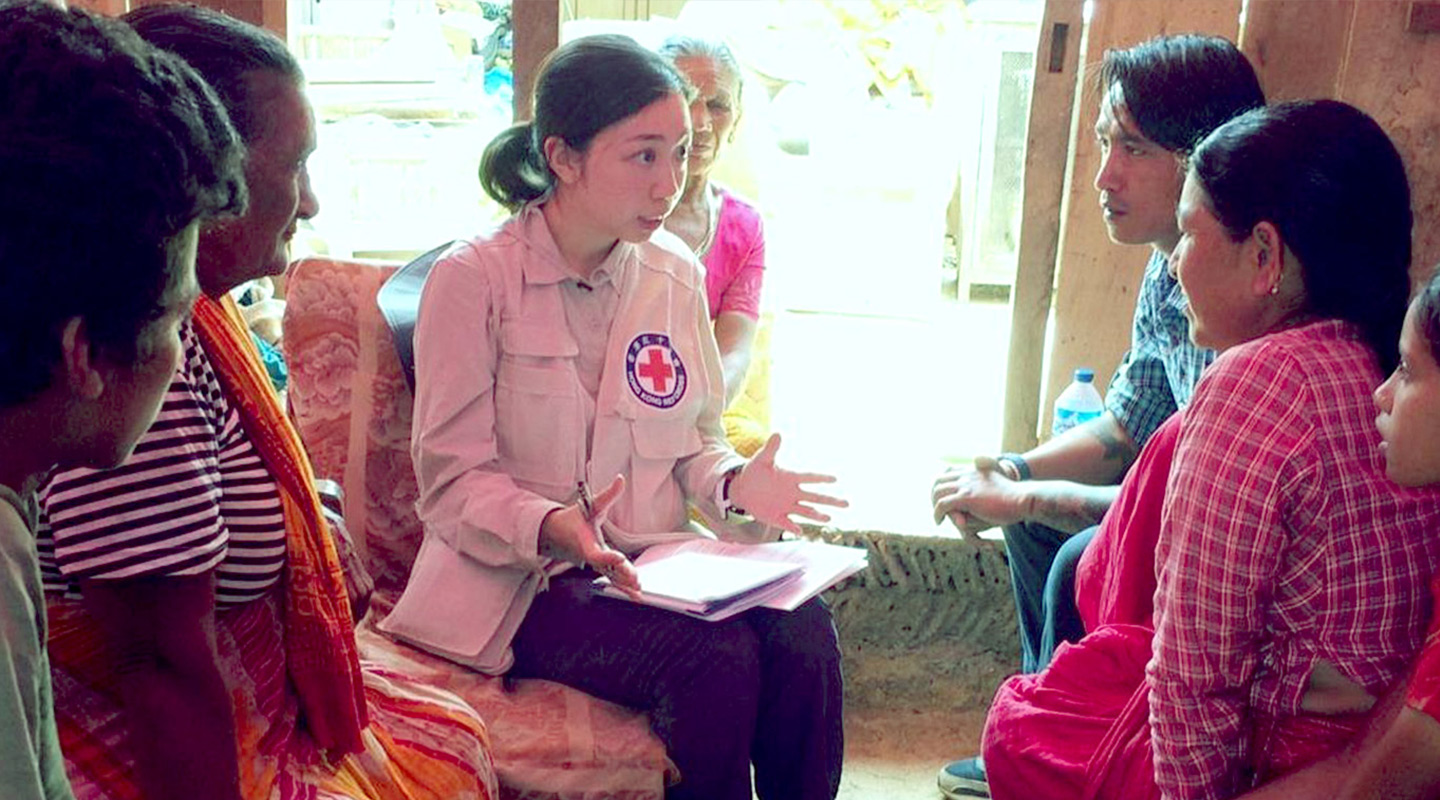 Working in the shadow of death, and shunned and despised for doing a job no one else wanted, members of the burial team were particularly prone to depression and anxiety. It is Eliza's job to keep spirits up, and to inject hope, optimism, and dignity into a sometimes desperate situation. She also provided training to enable them to monitor their own mental health and that of others.
'The first step in managing our emotions is to acknowledge their existence. More often than not, we are unaware of our own anxiety. To tackle the issue head-on, we should be alert to all sorts of bodily signals, including heartburn, headache, temper tantrums, etc., which should prompt us to seek psychological help before it's too late.'
Apart from the Ebola crisis in West Africa, Eliza has also been involved in post-disaster relief work for the earthquake disaster in Nepal, the super typhoon Haiyan catastrophe in the Philippines, as well as the Lamma Island ferry tragedy and the building collapse in Ma Tau Wai Road in Hong Kong.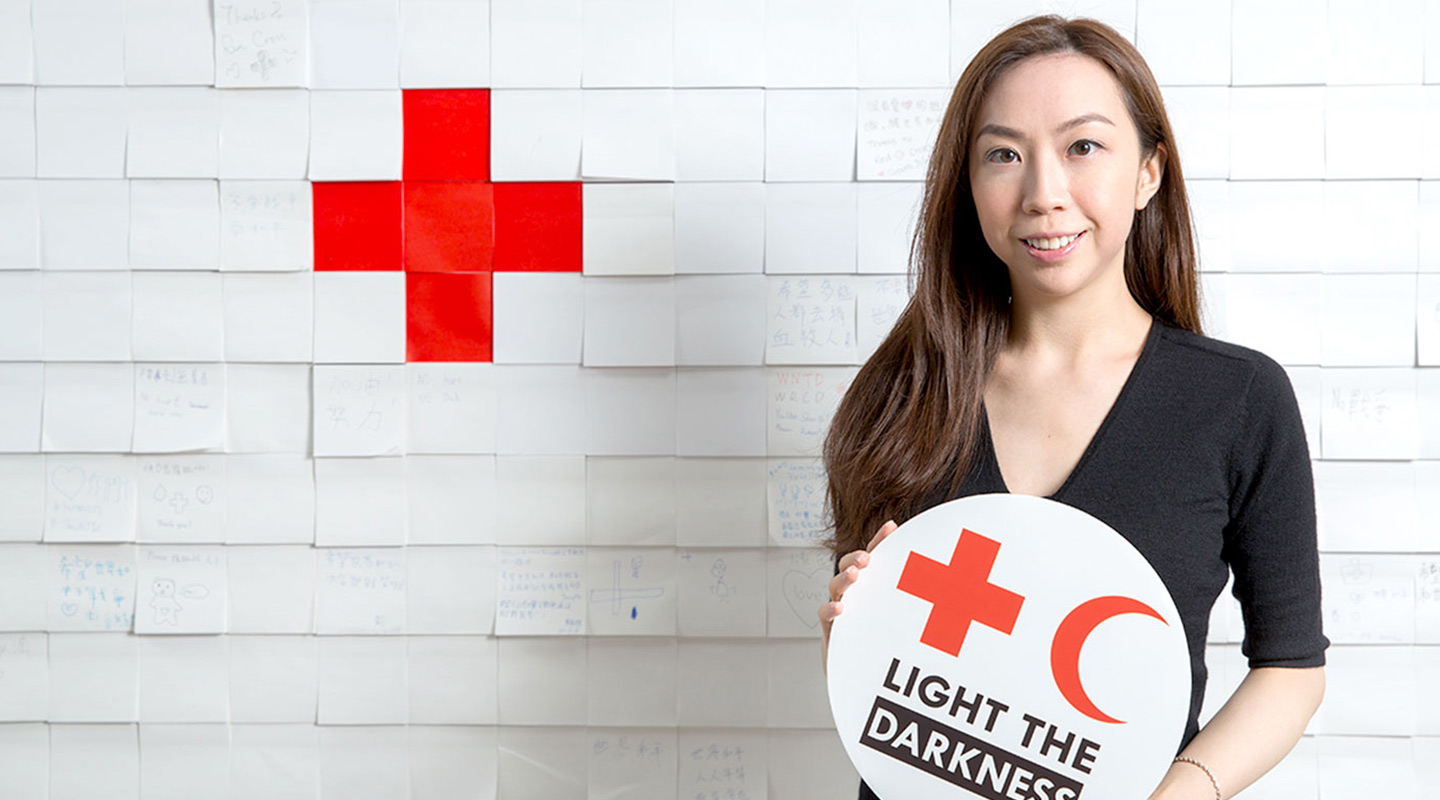 'Houses can be rebuilt in the wake of a disaster. But if people's mental health is not restored in time, how can families be rebuilt? After all, you can't even eat properly if you're not in a healthy state of mind. So when we talk about post-disaster reconstruction, we must focus on people's mental condition as well as the physical environment.'
Besides being the key to survival in life-and-death situations, psychological first aid is also essential to mental health in our daily life. To those determined to maintain work-life balance, Eliza has the following advice to offer: 'Make a to-do list for self-care activities outside your work, such as exercise, chatting with friends and meditation. For example, set aside 15 minutes for mindfulness meditation or 30 minutes for reading each day, and stick to schedule, come rain or shine, just as you would with a work meeting.'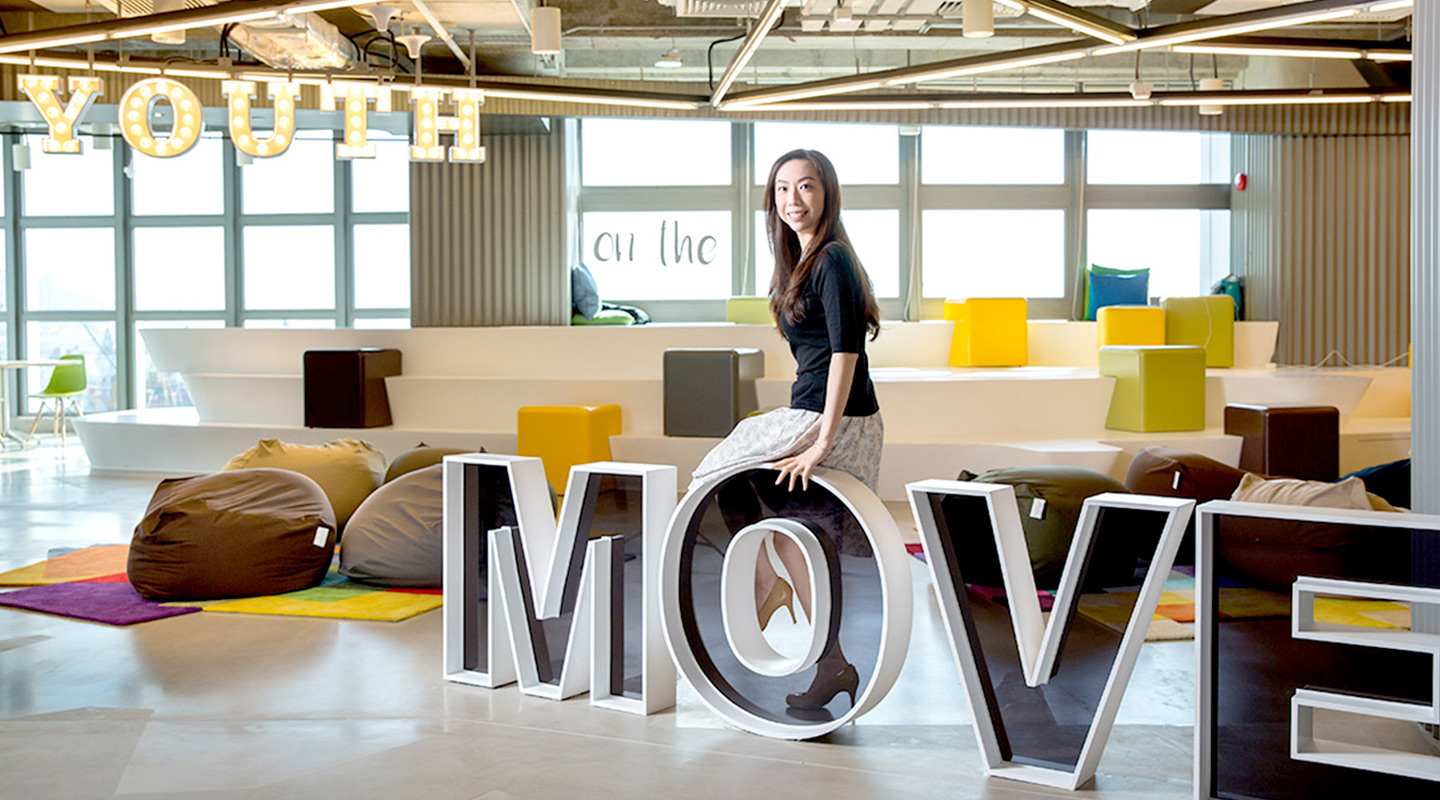 Eliza is chairperson of the Hong Kong Clinical Psychologists Association and the founder of Aware Mental Health Promotion Association. Last year, in recognition of her unremitting contributions to the promotion of mental health in the local community, she was honoured as one of the Hong Kong Ten Outstanding Young Persons.
'According to the World Health Organization, depression is set to become the world's leading cause of disease burden by 2030, creating even greater social strain than chronic diseases such as heart disease, cancer and diabetes. Emotional problems are like physical ailments. Early detection can go a long way towards improving treatment and minimizing wasted resources. I hope with advancement in psychological education in Hong Kong, the public will know what to do to help others as well as themselves in the face of emotional problems, rather than turn a blind eye out of ignorance.'
Reported by Christine N., ISO
Photos by Keith Hiro
This article was originally published on CUHK Homepage in Jul 2016.