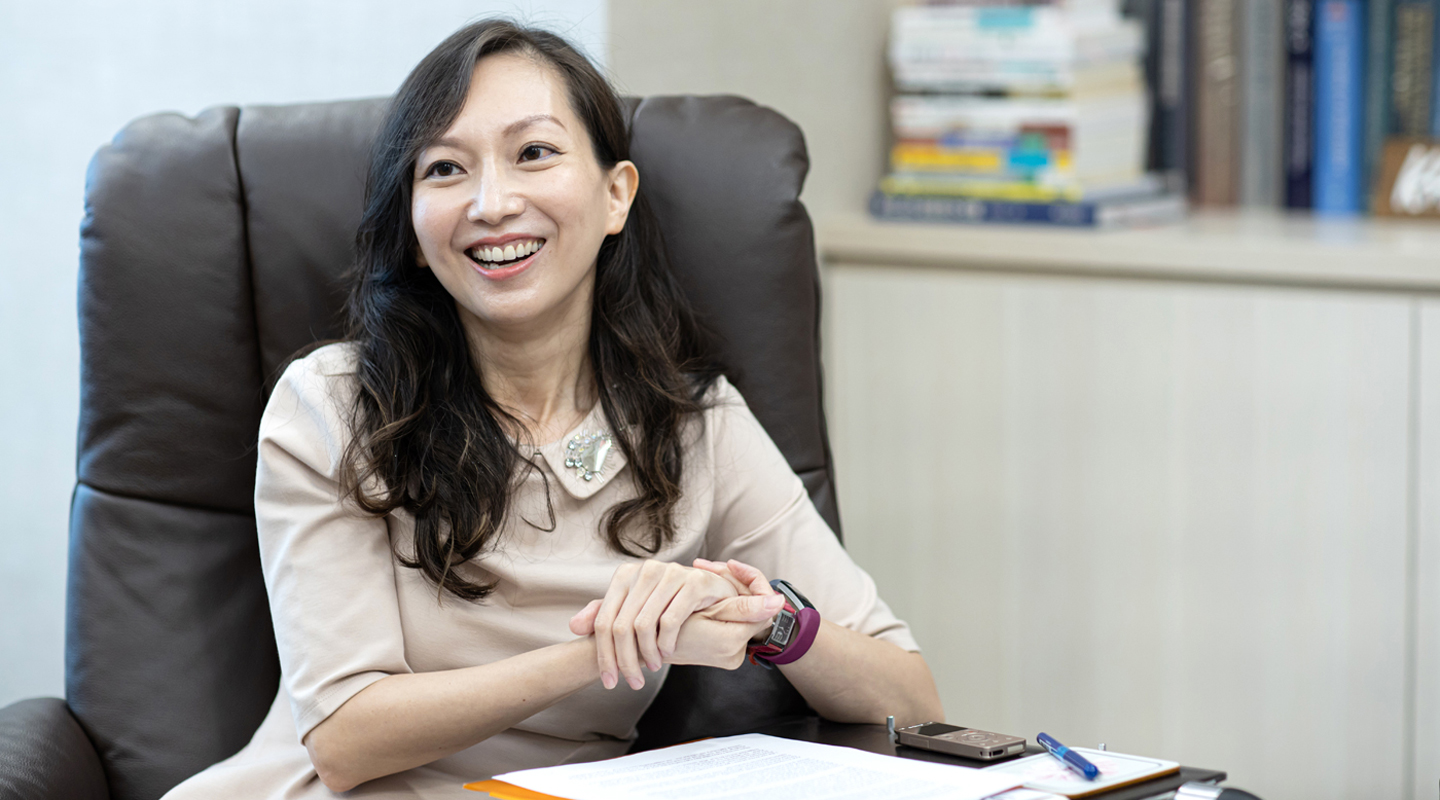 Kathleen Kwok is no stranger to the media. Whether it is her sagaciousness as a clinician or her insightfulness as a researcher, newspapers, televisions and magazines do love to interview Kathleen from time to time to get a scoop on what she says or does. Now that it is my turn to meet up with her, naturally I would look these past interviews up to prepare for what is coming.
Based on these previous interviews, my mental image of Kathleen would be someone who looks like this: queenly, aristocratic, probably also owns a nice and comfy psychiatrist's couch, much like what Sigmund Freud did.
Turns out that the idiom 'never judge a book by its cover' has never been truer— a lesson I truly learnt after the interview.
Any of the preconceived images about Kathleen were literally thrown out of the window when I arrived at her office: plushies of Mr. Men & Little Miss, framed pictures of Snoopy and aroma of essential oil (a mixture of lime, tea tree and niaouli, for those of you who would like to know), these are the last things I had anticipated in a psychologist's workplace.
As for the Freudian psychoanalytic couch? 'Fat chance of that! We are not in the movie Infernal Affairs,' she chuckled.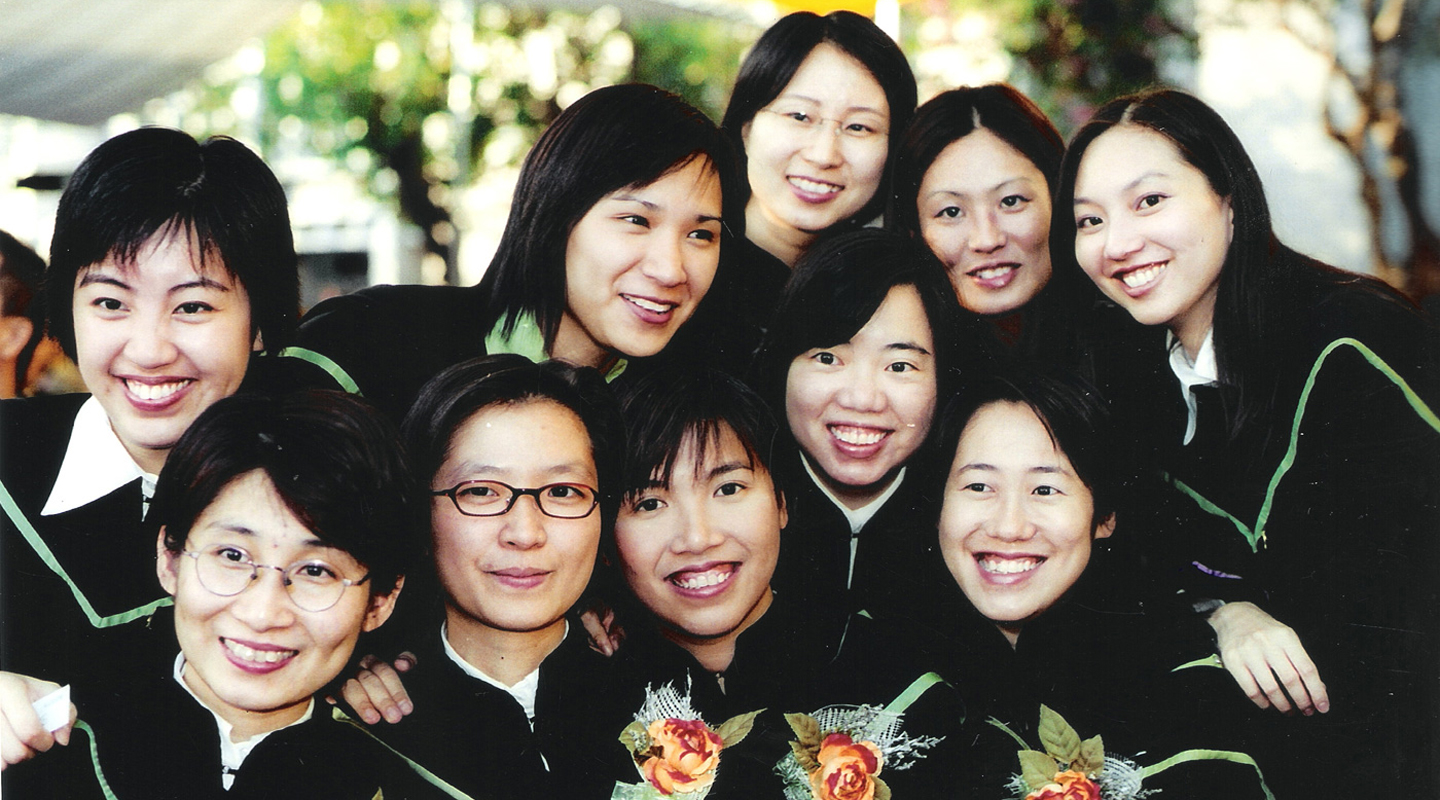 The whole experience with Kathleen is an eye-opener for me. For one, never have I ever imagined a top scorer such as Kathleen—a nine-time scholarship holder, graduated with first class honours in BSSc psychology, and being the only one in her class listed in CUHK Dean's Honours List in MSSc in Clinical Psychology—would flunk any of the exams during her university days.
'I was enrolled into the MBChB programme at first, and I am pretty sure I had failed at least one of the subjects when I was in Med One,' Kathleen openly admitted. 'I really had great difficulty in memorizing the technical terms in anatomy and grasping the contents in histology. They were just too alien for me!'
Quickly realizing she was not cut out for the subject, Kathleen made a big decision when she was having her Christmas in 1991. 'It was unheard-of for a student to transfer to another programme at the second term back in my days, so when I told my friends and seniors that I wanted to swap my entire curriculum, many discouraged me and asked me to think it through. But my inner voice told me, "You always aspire to be a psychologist, so why not take a chance and give it a try?"'
And so she reached out to the Faculty of Medicine and Department of Psychology, telling and showing them her dilemma and passion in the field of psychology. Perhaps due to her valiance, or perhaps by serendipity, Kathleen successfully became a psychology major student in January 1992.
'One thing I know for sure is that if it was not for the first step I had taken, the path I walked would not be the same.'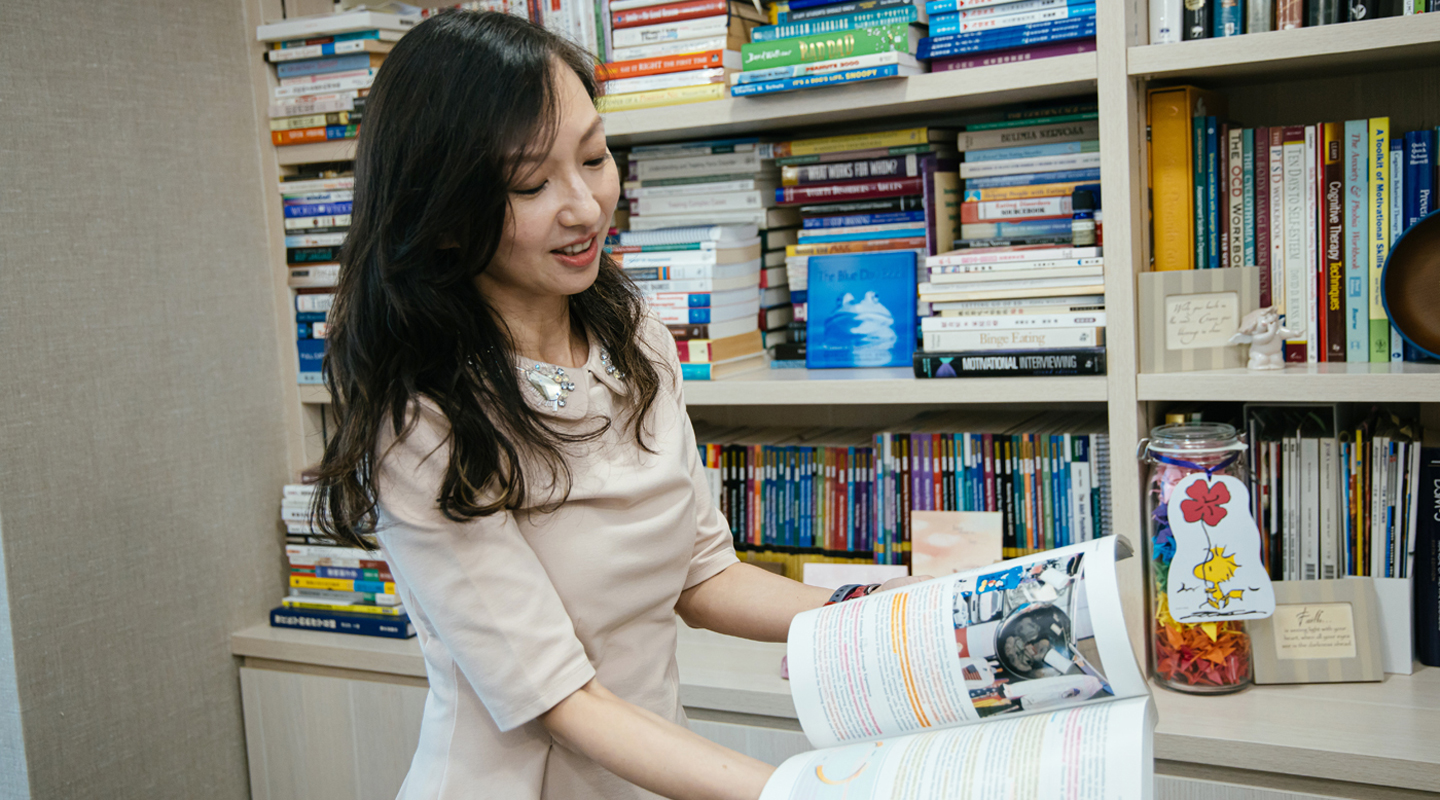 After getting her master's degree in 2000, Kathleen worked in the Hong Kong Eating Disorders Centre and later the Hong Kong Mood Disorders Centre, both under the banner of CUHK, as a clinical psychologist. Within these two decades, she has dedicated herself to clinical work for those who suffered from mood or eating disorders, sometimes educating the public and conducting research in pertinent areas as well.
Kathleen conducts evidence-based psychotherapy, mainly cognitive behavioural therapy, which, in a nutshell, manages sufferers' problems by changing the way they think or behave. 'A person's negative thoughts or behaviours may be so dysfunctional that they can lead to psychological distress and significantly affect sufferers' lives, both socially and occupationally. In fact, common mood disorders including depression and anxiety disorders can actually be resulted from these dysfunctional thoughts and behaviours,' she explained.
'In order to cure my clients, I will identify their dysfunctional patterns and use various techniques to replace these patterns with more objective and realistic ones.'
Kathleen gave me a riveting example to illustrate how she applies the above practice in work: a client of hers suffered from severe social anxiety disorder. In one of the follow-up sessions, he shared an anxiety-provoking incident with Kathleen and told her that he had accidentally spilled a drink in a fast food restaurant, where an overzealous cleaner suddenly appeared out of nowhere (at least that was what that client thought) and helped him to clean up the mess. This interaction reinforced his distorted thought that many people were focusing on him. As a result, his fear of being scrutinized and judged by the others in public was heightened.
You would think that a clinical psychologist will then shower the client with comforts and kind words. Interestingly, what Kathleen did was something that would leave an ordinary person dumbfounded—she gave her client an 'assignment'.
'Upon listening to my clients' predicament, I will devise individualized and tailor-made homeworks for them to accomplish prior to the next session. In this example, I encouraged him to go to different fast food restaurants at different times, spilled water on his table, and recorded down what happened afterwards.'
After several 'spillage behavioural experiments', the client returned to Kathleen with a surprising observation and conclusion: everybody literally ignored him. 'Through these experiments, my client eventually found out that people do not pay much attention to him; they basically do not care. Now he realized his worries were unwarranted when looking at the incident in an objective light, and this is how cognitive behavioural therapy can work its wonders.'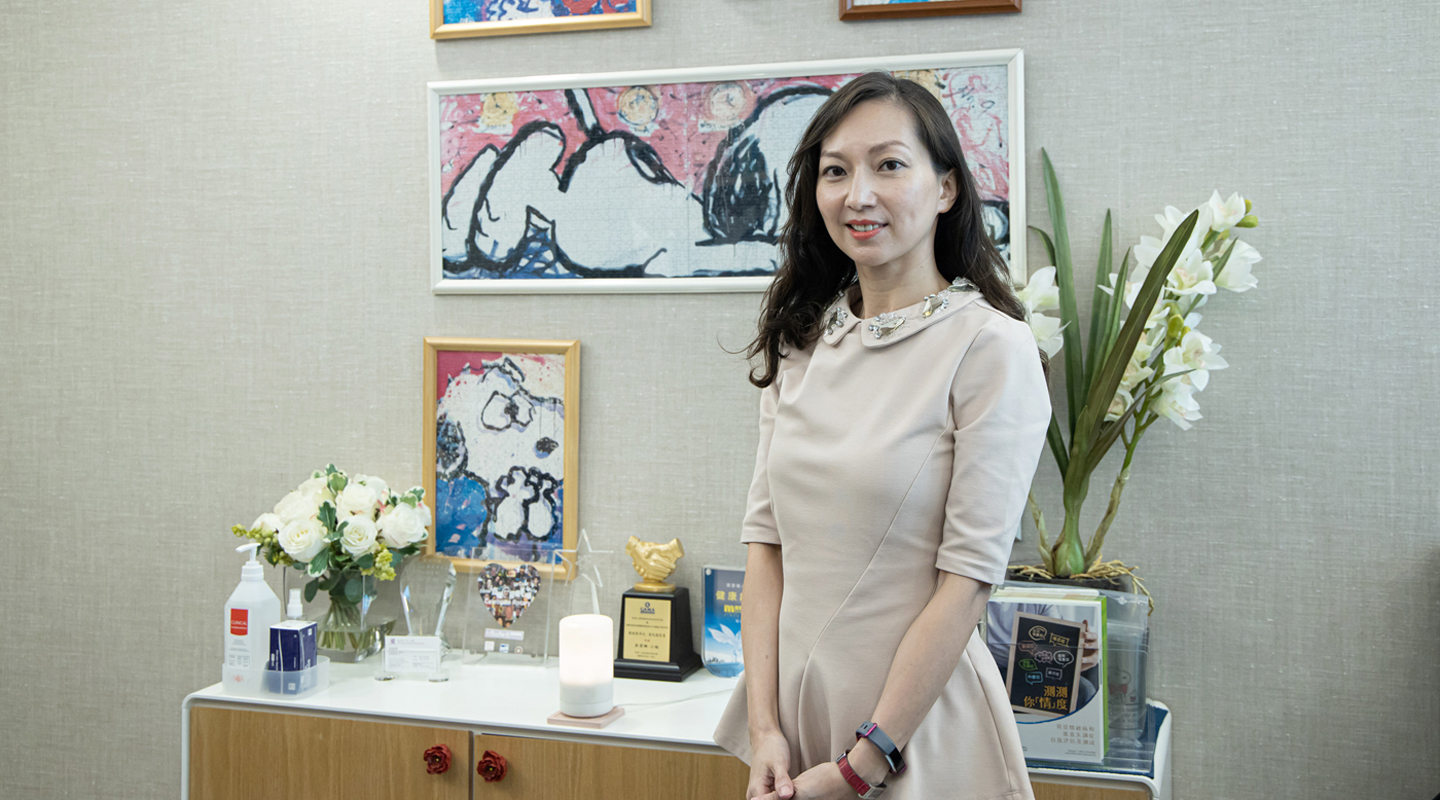 Helping a devastated person to get back on their feet is undoubtedly one of the most rewarding moments a clinical psychologist can experience, yet the process within can be quite emotionally taxing. 'I can always feel my clients' pain by putting myself into their shoes; sometimes I just cannot hold back my tears.'
I could not help but asked: how do you feel about that, shedding tears in front of your clients? 'Well, it just goes to show how much I care for and empathize with them. For me, I always believe people can change for the better and their sufferings can be lessened. I always feel so honoured that my clients trust me so much that they are willing to share their innermost thoughts and feelings with me. Maybe because I find my job meaningful, I do not feel burdened.'
The interview lasted for about three hours and Kathleen still had much to share: later that night, she messaged me a handwritten note—torn from one of her Snoopy notepads— and furnished some of the points, providing them with greater clarity and thorough elaboration. At the end of the note is a set of lyrics from a song named 'Let's Keep this Moment' sung by the renowned Jacky Cheung:
Let every sip of sunshine fall down on your face
For I will make your smile glow with every grace
(NB: our translation)
I guess this is also what keeps Kathleen going for these 20 or so years as a clinical psychologist: to bring sunshine into people's lives, and to cherish the connections she has with people she encounters along the journey.
By ronaldluk@cuhkcontents and christinenip@cuhkcontents
Photos by Eric Sin
This article was originally published on CUHK Homepage in Oct 2020.