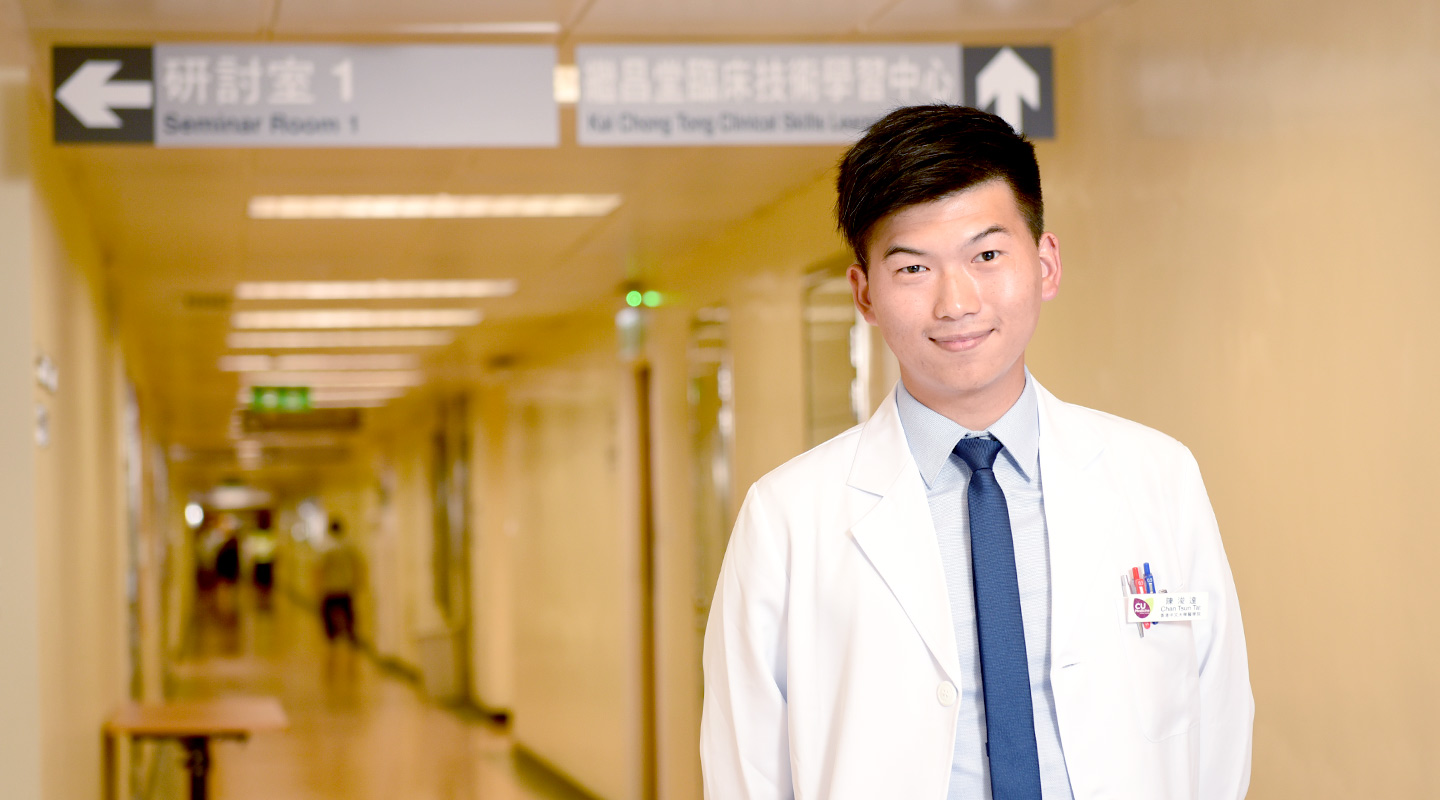 Victor Chan
Year 3 student of the MB ChB Programme
Can you tell us your internship experience at University College of London (UCL)?
In March, I was looking for a research internship to spend the summer. Then I learned from Nature that Prof. David Attwell of UCL is an internationally-acclaimed neurologist. I wrote to him stating my intent of learning under him. To my surprise, he immediately agreed. So I set off for the UK in late May to study microglia in his laboratory. We dissected mouse brains to observe its cell morphology with confocal imaging technology and Sholl Analysis. The microglia are highly related to neurodegenerative diseases like dementia and Parkinson's disease. To develop new drugs and treatments, medical practitioners need to have a good understanding of these cells.
Why did you choose neurology in particular?
I think that's me. I like delving into the unknown and taking up challenges. The brain is a complicated organ. Many parts of it is still off limit to us.
You transferred from the Department of Biochemistry to the Faculty of Medicine with a GPA of 3.9. Why were you intent on studying medicine?
I love to learn new things, meet people and ponder on the meaning of life. I chose to study medicine because it is an integration of science and art. The 'art' is the art of communication, like the way doctors comfort patients and seek the many answers to sickness and suffering.
Why the Faculty of Medicine at CUHK?
This is my only choice. People like Prof. Joseph J.Y. Sung and Prof. Sydney Chung meant a lot to me as I grew up. I also enjoy the human touch here, where classmates help one another out and teachers are willing to communicate with students. Before I went to UCL, I benefitted from the sharing of his professional expertise by Prof. Vincent Mok, himself a neurologist and a dementia researcher. I was reminded not to lose track of why I took up medical research in the first place, namely, to help the patients. The Faculty not only gives me medical knowledge, but also instils in me a humanistic orientation.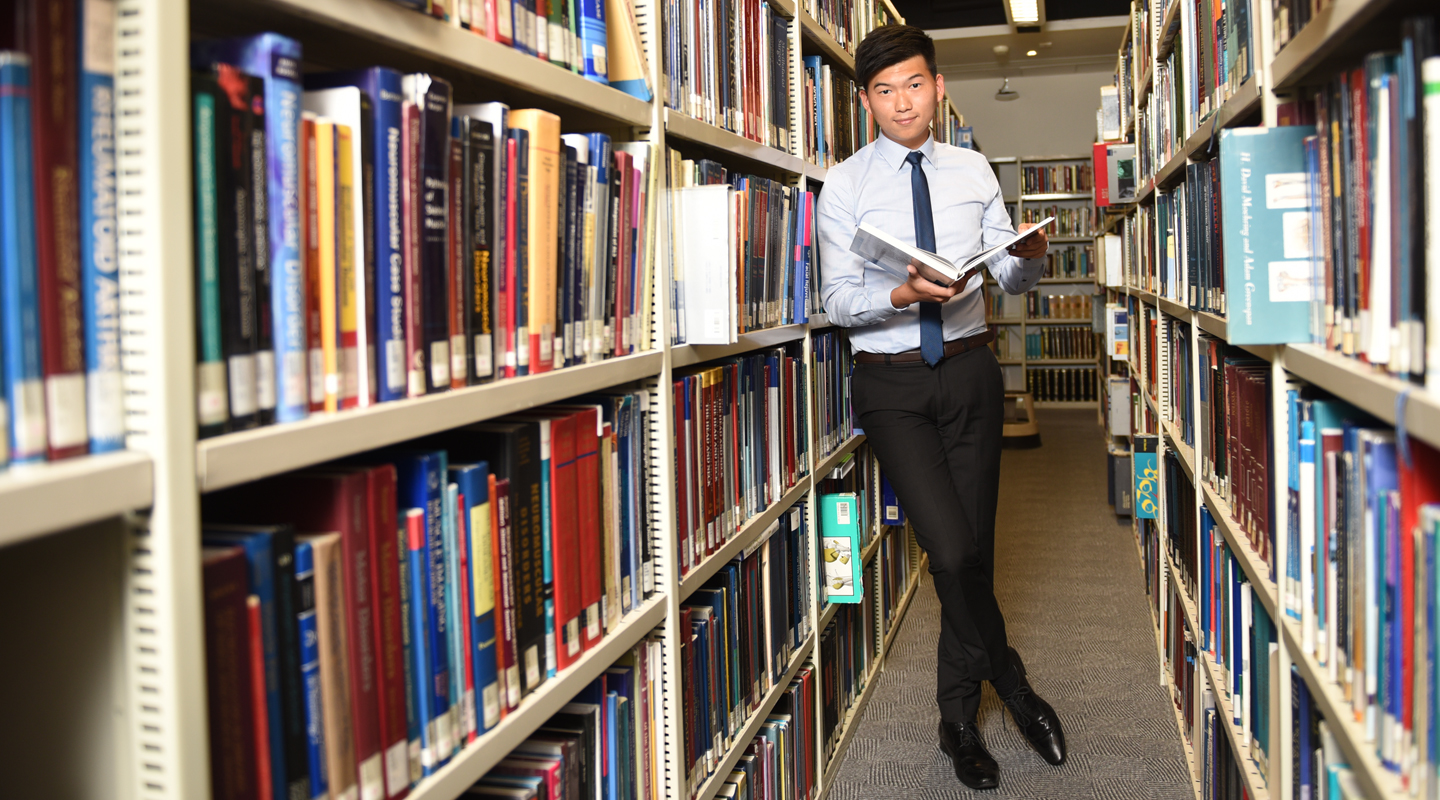 How is your previous training in biochemistry beneficial to your medical studies?
The Department of Biochemistry has laid a solid foundation in science for me, trained my mind to be rigorous and taught me to stop at nothing but perfection. The willpower and stress-coping skills acquired there also profoundly benefit my medical training.
Your brilliant performance had earned you three scholarships in Year Two. What's the secret?
Most important of all are passion and curiosity. If you're passionate about acquiring medical knowledge, you will eventually excel academically. I also keep reminding myself not to be a 'GPA slave', but to enjoy the learning process. If you are grade conscious all the time, you'd bring pressure upon yourself and that may even affect how you apply what you learned. I study for my future patients, not only for the exams. I'll lose no time in clarifying and understanding the things I learned in class, so that revisions become much more effective later. I found out that pressure doesn't come from the coursework, but from the peers. Realizing this, I no longer compared myself to my classmates and wondered if I had done enough. I started to relax and turn my attention to my leisure time and my health. I love running, playing badminton and hiking in my spare time.
Please talk about an artwork that impresses you the most.
I like Ju Ming's Gate of Wisdom in front of CUHK Library, which symbolizes the passageway to knowledge. The sculpture has witnessed major University events like policy forums and congregations. It appears to be solemn at dawn, lively at noon with the movements of people on the University Mall, and quiet at dusk to welcome back the swifts in residence. I always enter the library with a heavy heart burdened with study plans. When I leave it, I can look beyond the sculpture and see the sky stretching outwards. Unfailingly I'd feel refreshed again.
This article was originally published in No. 482, Newsletter in Sep 2016.