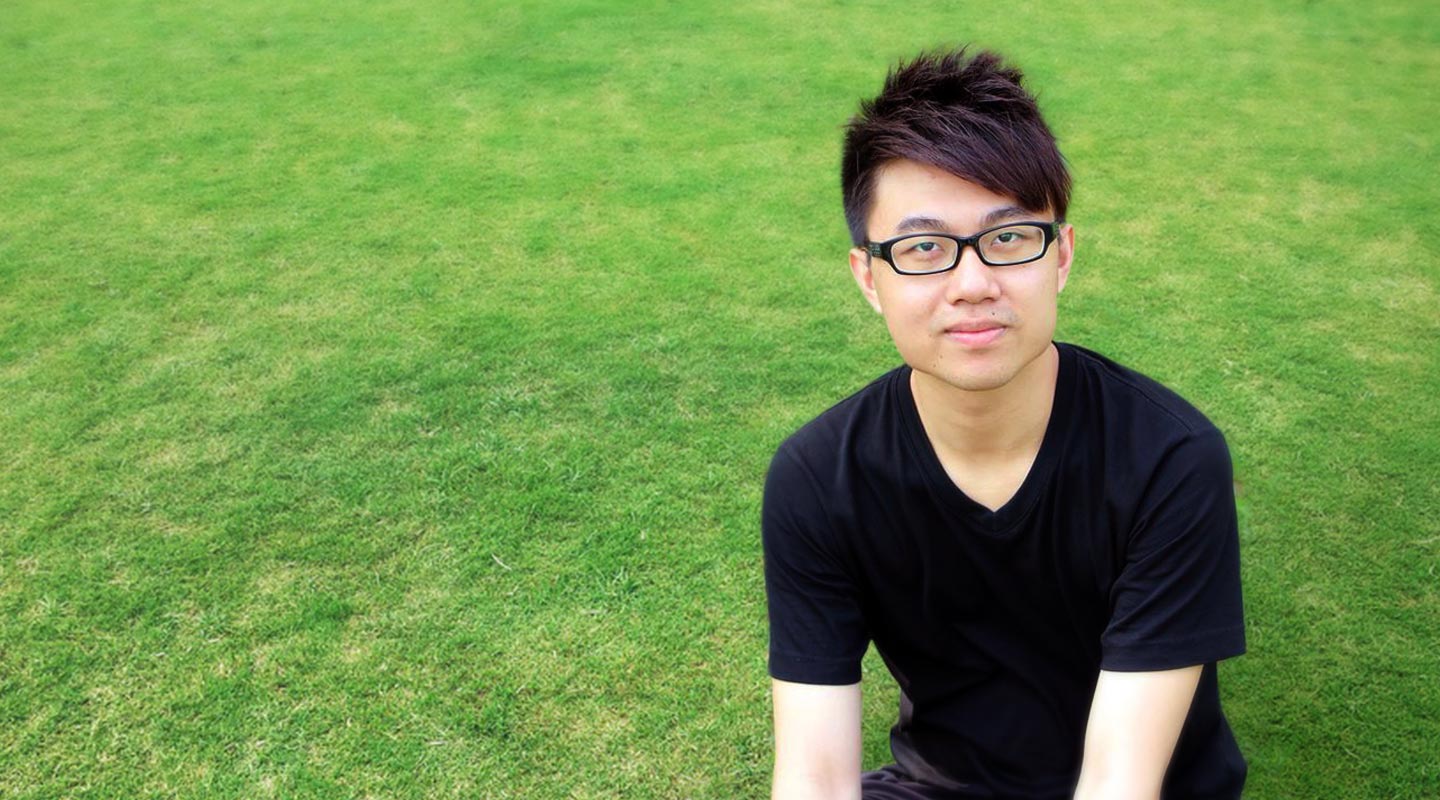 Ng Chung-yuen Bruce
2016 graduate of Risk Management Science Programme
Recipient of United College Xin Min Scholarship 2015–2016
What does the Xin Min Award, one of the highest honours given to students by United College, mean to you?
It is an enormous privilege to be the recipient of this award and I am very grateful to the members of the judging panel for recognizing my previous contribution to United College and the Students' Union. For me, the concept of Xin Min──'renewing the people or the society' with one's skills and knowledge──is a lifelong mission. I think I have only achieved a small part of this massive goal during my undergraduate years at CUHK.
Why joined the Students' Union of United College (UCSU)?
I had been living on the United College campus ever since I was admitted to the University. It was like my family, and serving the family by joining the Students' Union was natural.
Any memorable experience as UCSU president?
When I was president of UCSU, we had once come across some biased comments about UC students from members of another organization. In order to safeguard the reputation of our College, I issued a declaration stating our position and led a group of UCSU members to meet with representatives from the organization. In the end, they agreed to publish a short introduction of United College based on factual information, and we agreed to respect their right to express their opinions on their own platform. I believe that positive communication and mutual respect are crucial for conflict resolution and building consensus.
The UCSU presidency was a demanding job. How did you find time to study?
I did spend more time on UCSU affairs than studying in my first two years at CUHK. However, during my third year, when I finally decided to change my major to Risk Management Science, I suddenly realized that I only had two years left before graduation. To make the best use of my time and resources at the University, I started to focus on my academic work. I was thrilled to discover the joy of reading at the Library or studying for long hours on a subject that I was truly interested in.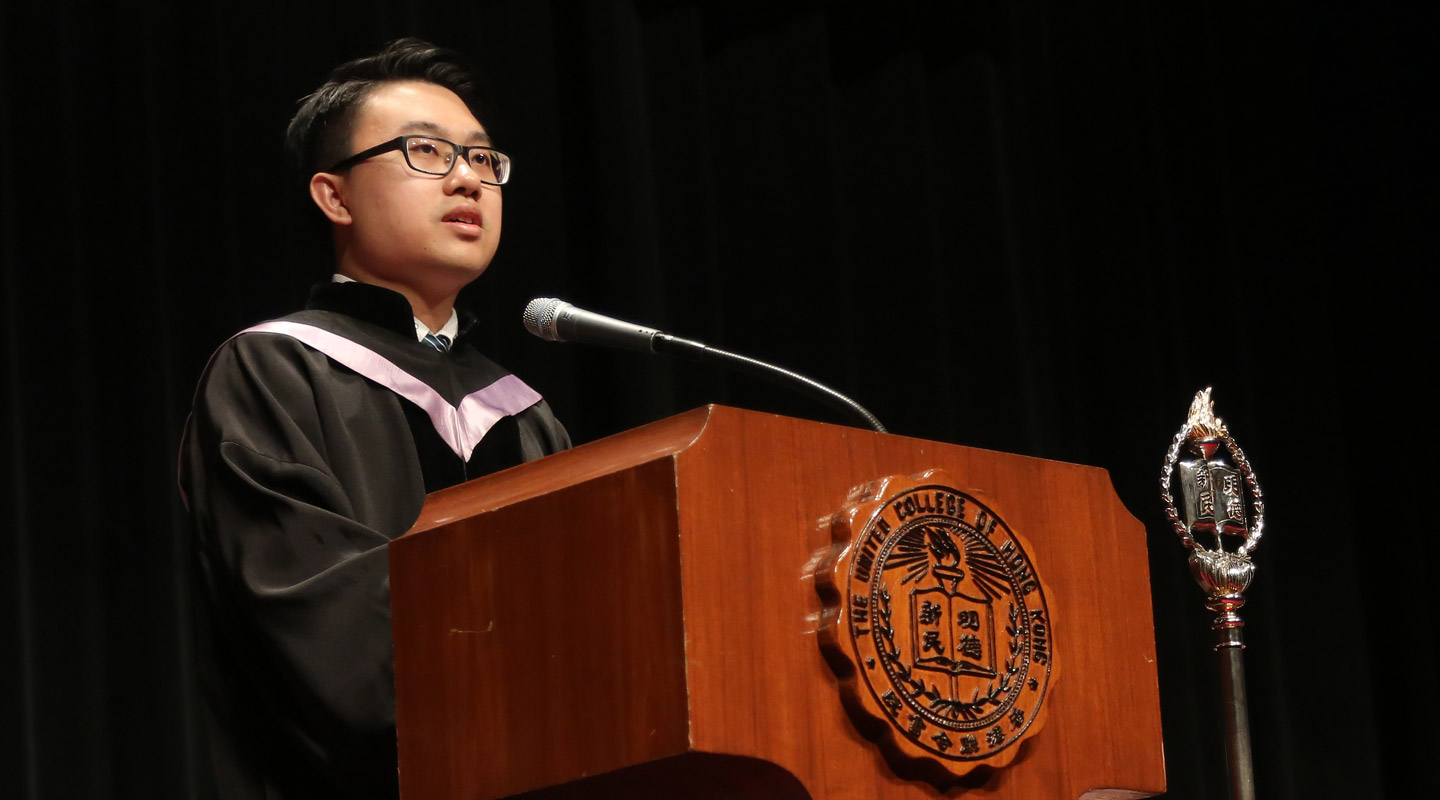 How has your training in risk management affected the way you think and act?
I found out I had a passion for risk management science when I took a statistics course in my sophomore year. Risk Management is a very interesting subject as its theories can be applied to many real-life situations. If you want to minimize your losses caused by natural disasters, by calculating the frequency of a natural hazard and the level of its impact, you will be able to decide whether or not you should purchase an insurance package or take some preventive measures. Such training has enabled me to evaluate my risks and come up with the best decisions.
Working now, do you still miss the time when you were a student of CUHK and president of UCSU?
Facing the 'real world' made me realize that things can be quite different from what I had expected. Nevertheless, having some work experience has enabled me to become more mature and have a better understanding of the society. Things I have learnt after graduation and the experience gained at the Students' Union are equally important to my commitment in making a positive change.
As for my role in UCSU, after finishing my term as president I started taking the back-seat and preferred listening rather than actively taking part at the meetings. There are former leaders who remain actively involved in union affairs, but I think it may be a good idea to give the new members free hand.
Tell us about your future goals.
I am currently working as a management trainee in a bank. My duties in financial analysis match perfectly my academic training and I am very satisfied with my job at the moment. In the future, I wish I could utilize my knowledge in statistics to solve some of the existing social issues. To achieve this and prepare myself for greater challenges and responsibilities, I would need to acquire more professional knowledge and therefore, pursuing a master's degree in statistics has always been one of my plans after graduation.
This article was originally published in No. 489/490, Newsletter in Dec 2016.