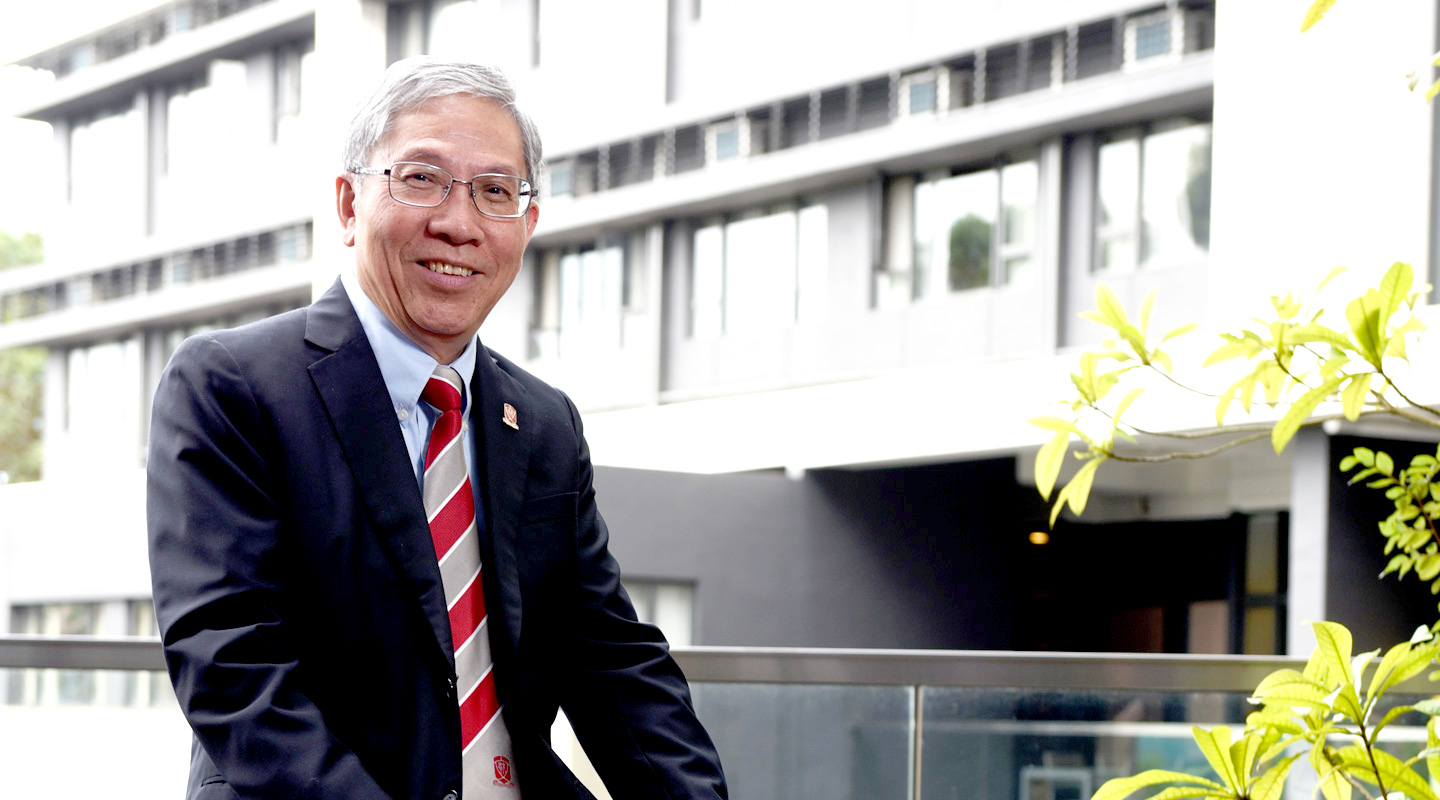 Prof. Chan Wai-yee
Master, CW Chu College
Director, School of Biomedical Sciences
What would you consider the major turning points on your career path?
After graduating from CUHK in 1974, I went to the US for further studies and had since been engaged in teaching and research for over three decades. Joining CUHK as the founding Director of the School of Biomedical Sciences in 2009 was a major change in my career because establishing a new school from scratch was an entirely new challenge to me. Dealing with teenagers from different disciplines who, unlike my postgraduate and post-doctoral students in the US, spend their impressionable years in CW Chu College has also been something new to me.
You were a tenured professor at Georgetown University and leading a research team in the US National Institutes of Health. Why did you agree to take the helm of the School of Biomedical Sciences?
Back then Biomedical Sciences was still a novel discipline in Hong Kong. To form a new school through amalgamating and restructuring four former pre-clinical departments, namely, Anatomy, Biochemistry, Pharmacology and Physiology, involved massive skills and efforts in settling personnel and management issues. My experience as external examiner and alumnus status were considered favourable attributes for the job. As for myself, like many overseas Hongkongers, I have had deep regrets over not bearing witness to and participating in the robust development of Hong Kong since the 1980s, and yearned for contributing my own part to my hometown. Founding a new school for my alma mater helped to realize my dream.
What brought you to CW Chu College?
I didn't know much about the College until I came to learn of the fine deeds of the late Dr. C.W. Chu after whom the College was named. Dr. Chu was an entrepreneur whose success did not dampen his humility. Starting from the age of 18 when he was still an apprentice, he had made nurturing talents for society his lifelong goal. When he became financially stable, he started sponsoring needy students on the mainland and in Hong Kong to study in the US. He bought them air tickets and paid for their community college. He would even accompany the students to the US, help them settle down in the host families, and get them part-time jobs to pay for board and lodging. Dr. Chu spent not only money but also time in them. He guided their first steps without over-pampering them, and taught them to endure hardships and be independent. I was deeply impressed and moved by this visionary philanthropist. The challenge to lead a College to live out his ideals was appealing to me.
How are you going to meet that challenge?
There's a general impression that CW Chu is a less-affluent College situated at a remote corner of the campus. But I see it differently. I think the College is like the back garden of the University and good for building a close-knit community. We make every penny count as a way to honour our benefactors who have offered us unstinting support over the past 10 years. We care for the personal growth of each and every student. Scholarship and financial aid schemes are many and varied, and so are the extracurricular activities. We take pride in our carefully designed and meticulously executed General Education Programme. The College was named after a great man, a paragon of diligence, frugality and generosity, who had changed the lives of the scholarship recipients for much better. Everything our College does is for the purpose of following his example and continuing his educational legacy.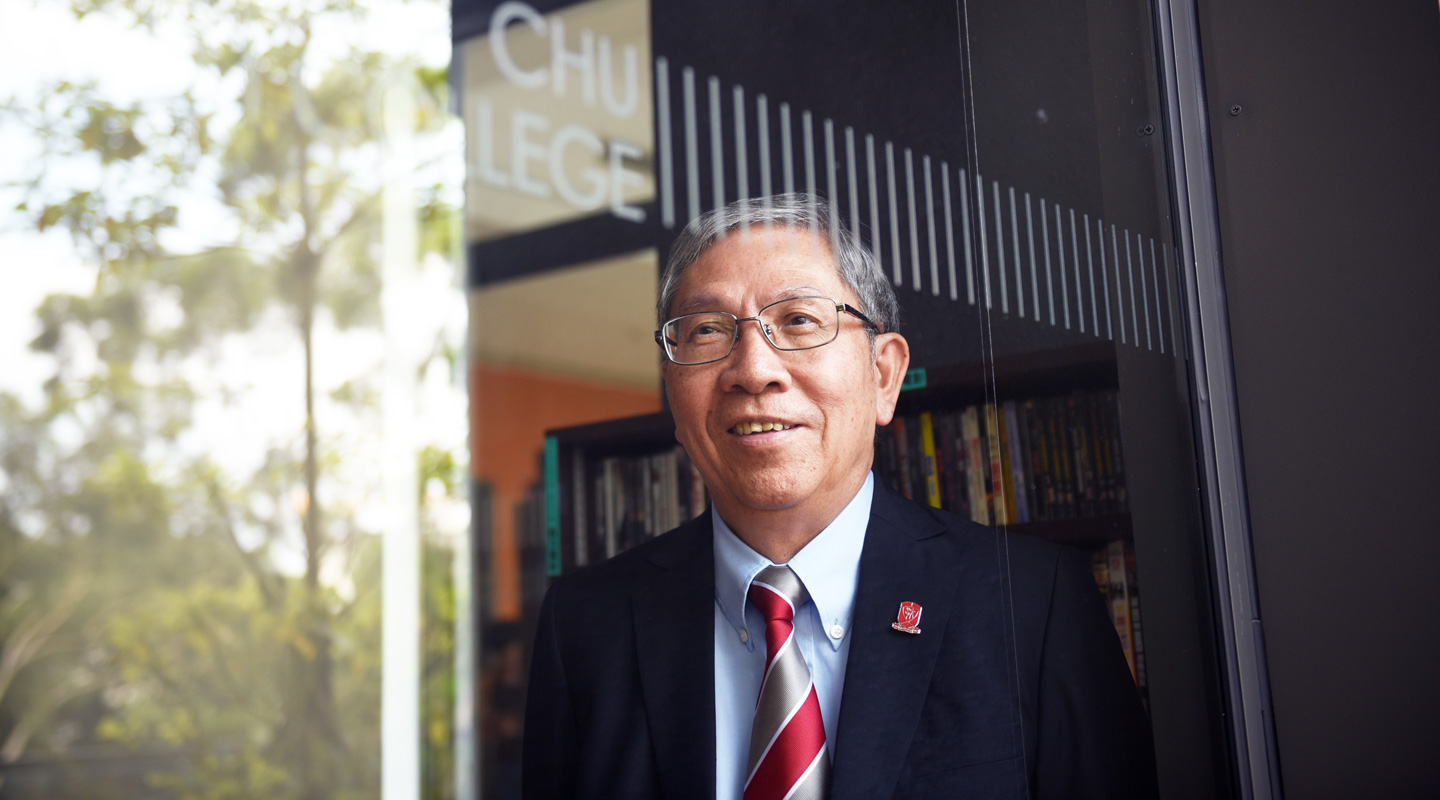 Now that CW Chu College is 10 years old, do you think that it has developed its own ethos?
Under the leadership of Founding Master Prof. Kenneth Young, the College has distinguished itself by devoting its efforts to 'Four I's': intimate, international, intellectual and involved. With the Master, Associate Master and Dean of Students, warden, resident tutors and over 30 active teachers attending to 300 students, we are able to maintain close teacher-student interactions. I have yet to learn the unique knack of Professor Young in remembering the names of all the students.
With more than one-third of our students hailing from, among others, Korea, Japan, Malaysia, Italy, Australia, Austria and Kyrgyzstan, we have created an environment for diverse cultural interflow. In an attempt to broaden students' appreciation for the arts, Prof. Thomas Au, Associate College Master and Dean of Students, launched a scheme to raise fund to enable students to attend music, drama and dance performances. Organizing the summer camp of Po Leung Kuk CW Chu Secondary School in Tai Wai, a close partner of the College, is among the many community services our students render.
How would you like to bring the College forward?
I will strive to enhance the students' sense of belonging to the College, and encourage non-local students to participate more in College activities and student organizations, hoping that they will consider the College their home away from home. Meanwhile, we will explore overseas exchange and internship opportunities for our local students. I will invite experts of all fields to give talks to enlighten our students. We can also serve the community more, maybe by offering free tutorials at the College to secondary school students several evenings a week, thus training our students to be mentors of the younger.
This article was originally published in No. 502, Newsletter in Sep 2017.