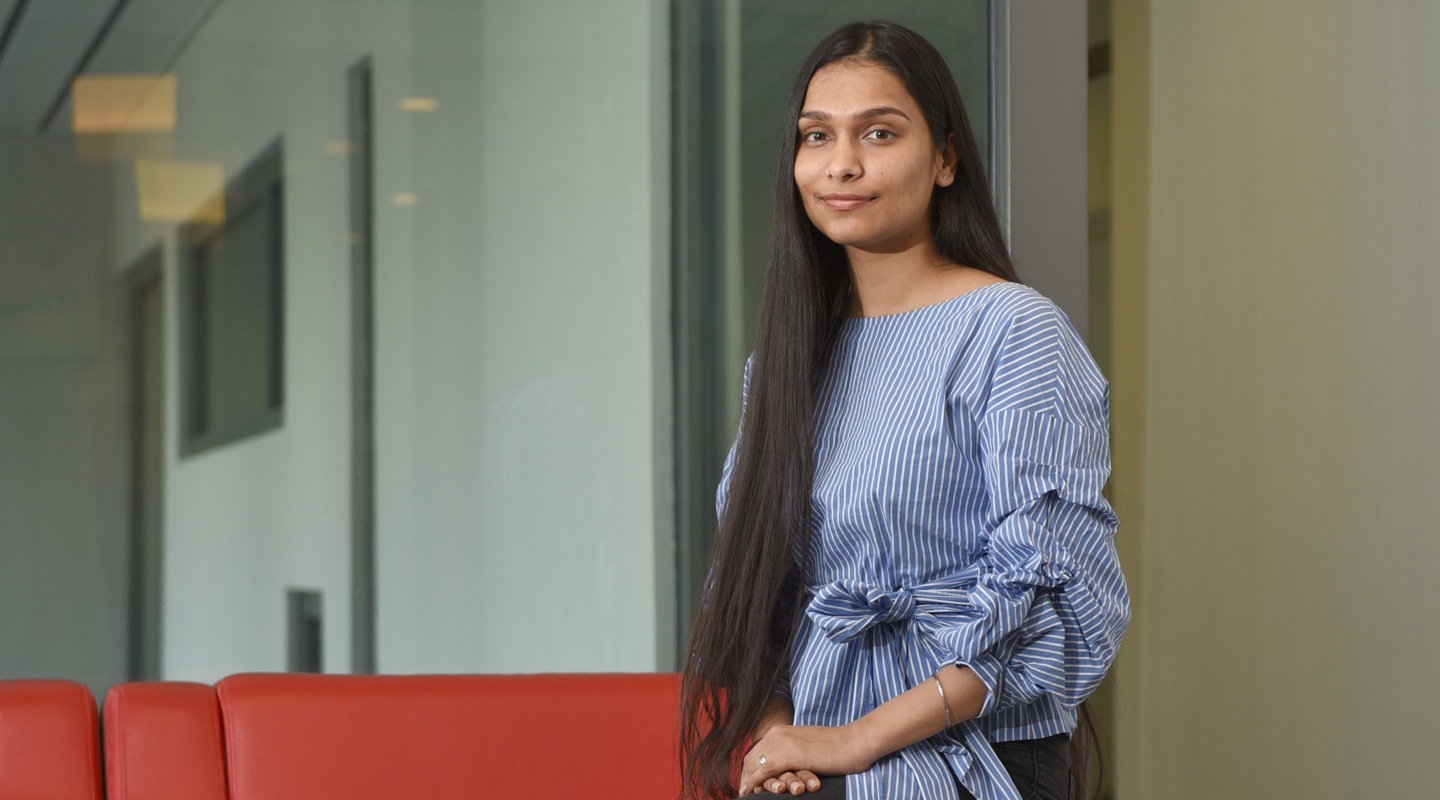 Sneha Singh
Year 5 Student of MBChB Programme

Student of CW Chu College

President of the Association of Indian Students

Community Services Director of Youth Empact
What drove you to found the Association of Indian Students?
When I was still a freshman at the University, I noticed there were all kinds of student associations, such as the Taiwanese Student Association and the Korean Student Association that encourage members to socialize with and get to know seniors from their own countries and organize social events together. It inspired me to found a similar association for Indian students so that there would be a platform for them to interact and engage in various cultural events.
Please share with us an unforgettable cultural event of the association. What makes it special?
The event celebrating Holi, the festival of colours, was especially memorable, as it provided an opportunity for Indian students to celebrate such a significant festival together. Additionally, local and international students joined enthusiastically in the activity and learnt about the history and rituals of the festival. The story behind it fascinated them. It was a great chance to promote cultural understanding on campus.
You have been helping local ethnic minority youths. What is the motivation behind it?
As an ethnic minority who was born and raised in Hong Kong, I understand the difficulties and barriers that local minority youths are facing. My parents provided me with all the opportunities I could ask for. However, these opportunities and privileges are not available to a significant population of ethnic minority youths. I worked with Youth Empact, an organization that aims at increasing the proportion of local ethnic minority youths to pursue higher education through direct mentoring. I hope to assist them in their future pursuits as well as to advise them on how to overcome obstacles.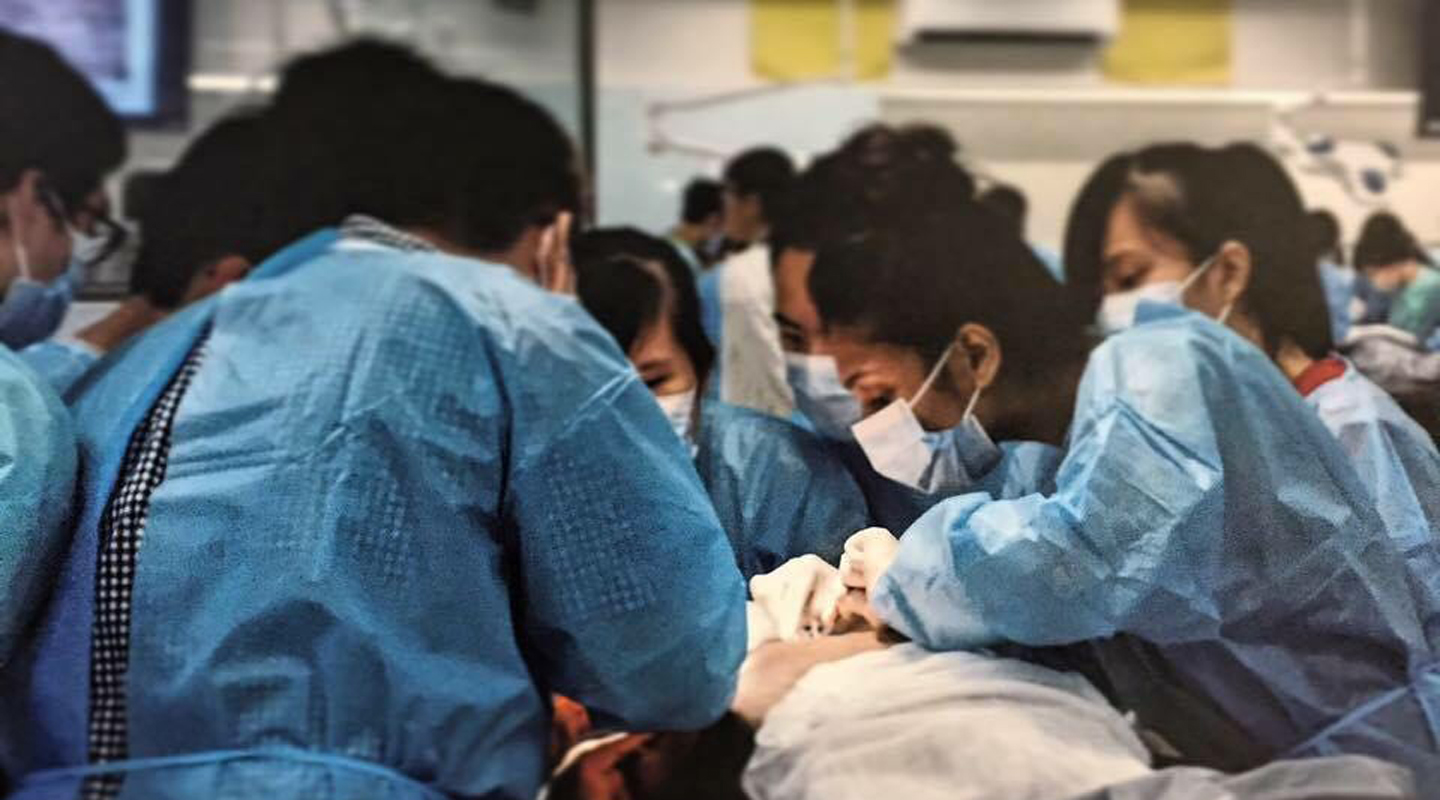 Why do you want to become a doctor in Hong Kong?
My grandmother was once sick and went to the doctor, but she could only speak Hindi. She felt the whole consultation process was in a rush and the doctor simply gave her a hasty check-up and a prescription. Not only were there many patients in the queue, but the language barrier also posed a great challenge to my grandmother. This strengthened my determination to become a doctor in public hospitals, as a way to serve the ethnic groups and show them care and understanding and not just treat their symptoms.
As a Hong Kong-born Indian, which culture do you feel more connected to?
I cannot choose. I am familiar with the Indian culture because of my parents' influence. On the other hand, I have immersed myself in the Hong Kong culture. I eat dim sum every week—shrimp dumpling, siu mai and custard bun are my favourites. I am also no stranger to Cantonese slangs. When I first joined the orientation camp at CUHK, my friends taught me some trendy expressions in Cantonese, e.g., chut pool, which means to start dating someone. I also found common ground between both cultures—the importance of family is emphasized in Hong Kong and India alike.
Three Idiots, Dangal and The Lunch Box, etc., are all box-office successes. Do you think these films present a true image of India to the international audience?
Yes and no. There are aspects of the Indian culture and society that are well represented in Bollywood films, such as family values. However, most of the Bollywood films are for entertainment. They exaggerate the exotic side to attract the audience. As a result, the intended target audience can only have a glimpse of the Indian culture. People might have an impression that Indian people are always singing and dancing. And stereotypes can sometimes lead to prejudice.
What is the misconception about India that you want to rectify most?
People have common misconceptions towards Indian religions, food and language. Hinduism is the main religion of India, but many other religions co-exist. My parents are of different religions. The food varies from region to region. The biggest misconception is about language. People tend to think that Indians speak 'Indian', but there is no such thing. Hindi is the official language, and it's among the myriad of languages spoken in India.
This article was originally published in No. 507, Newsletter in Nov 2017.