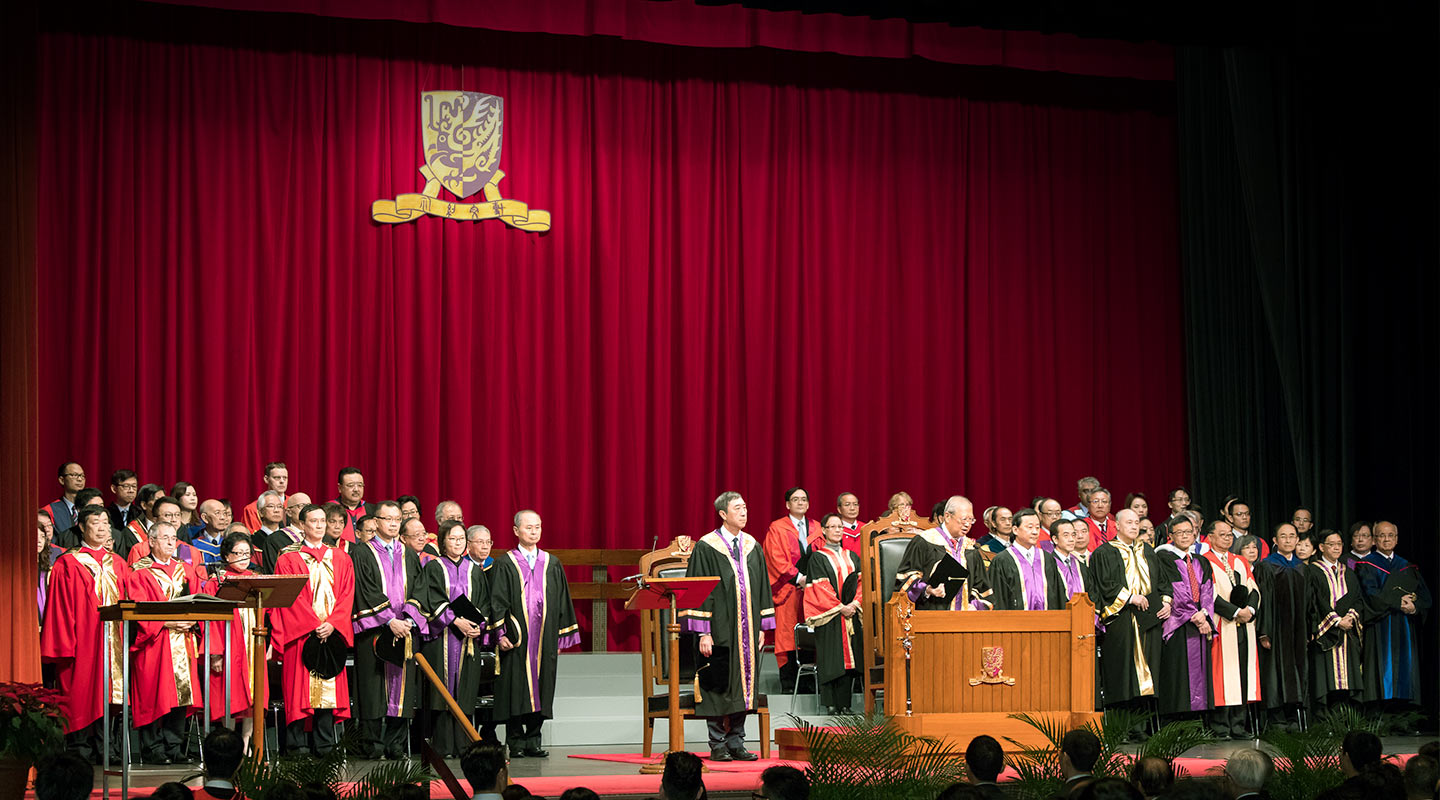 CUHK held its 84th Congregation for the Conferment of Degrees on 30 November. Dr. Norman N.P. Leung, Chairman of the Council, presided at the congregation. Five distinguished persons were conferred honorary degrees in recognition of their outstanding contributions to cultural and educational progress, scientific research and the promotion of community welfare: Dr. Chan Shuk-leung (alias Pak Suet-sin), Prof. Arieh Warshel, Dr. Zhou Jianping, Mr. Chien Lee and Mrs. Lee Yick Hoi-lun Helen. A total of 452 doctoral degrees were conferred on the occasion. These included four Doctors of Medicine, 428 Doctors of Philosophy, eight Doctors of Education, 11 Doctors of Nursing, and one Doctor of Psychology.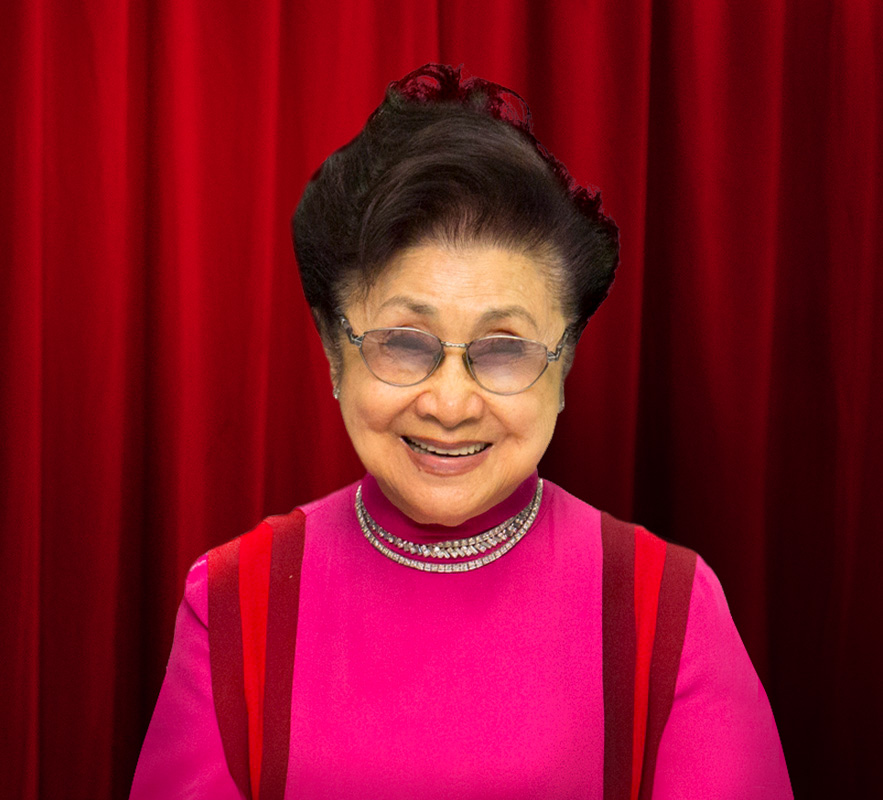 Dr. Chan Shuk-leung is a megastar in Cantonese opera. She has been devoted to promoting Cantonese opera and nurturing the younger generation of Cantonese opera performers. Dr. Chan established the Yam Kim Fai and Pak Suet Sin Charitable Foundation Limited in 1990 aiming to promote and conduct research on Cantonese opera and support medical, education and elderly services. She made generous donations to support the research programme on Cantonese opera undertaken by the Department of Music of CUHK in 1993, and handed over a collection of around 6,000 items including the libretti, publicity materials and photos, etc. of the Sin Fung Ming Opera Troupe to CUHK for safe keeping. In 2016, the Foundation donated all these collectables to the CUHK Library for academic research and some of them were digitalized. The University conferred upon Dr. Chan, in absentia, the degree of Doctor of Literature, honoris causa, in recognition of her achievement in and contribution to Cantonese opera and charity.
Prof. Arieh Warshel is an internationally renowned chemist and biophysicist. He was awarded the 2013 Nobel Prize in Chemistry together with Prof. Martin Karplus and Prof. Michael Levitt. He is currently the Distinguished Professor of Chemistry and Biochemistry and the Dana and David Dornsife Chair in Chemistry of the University of Southern California. He is also the Distinguished Professor-at-Large of CUHK, Shenzhen and the Honorary Director of the newly-established Arieh Warshel Institute of Computational Biology of CUHK (Shenzhen). He has pioneered key approaches to introducing simulations of enzymatic reactions and introducing simulations of protein folding. He is a pioneer in making use of computational studies on functional properties of biological molecules, which took research in chemistry into the computer age and which brought him various awards. The University conferred upon Professor Warshel the degree of Doctor of Science, honoris causa, for his remarkable contribution in computational studies on chemistry research.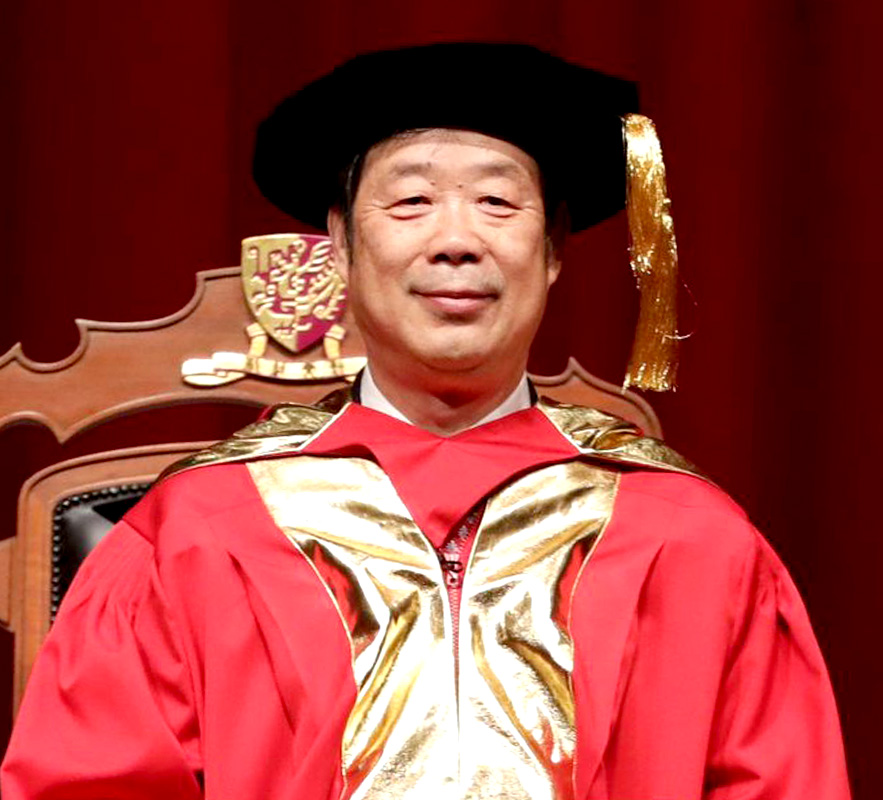 Dr. Zhou Jianping is the chief designer of the China's Manned Space Programme and has long been engaged in the teaching and research of aerospace technology as well as aerospace engineering management. He has participated in the design of China's Shenzhou–1 to 6 spacecraft and overseen the strategic research and technique of the aerospace project and the implementation plan programming. As the chief designer, he led various parts of China's Manned Space Programme, including the Shenzhou–7 extravehicular activities, and the full technical work of the rendezvous and docking of Shenzhou–8 to 10 and Tiangong–1, and the technical work of Tiangong–2 space laboratory, Shenzhou–11 and Tianzhou–1 cargo spacecraft missions, making great contributions to achieving the leapfrog development of China's Manned Space Programme. In recognition of his achievement in the development of China's aerospace programme, the University conferred upon Dr. Zhou the degree of Doctor of Science, honoris causa.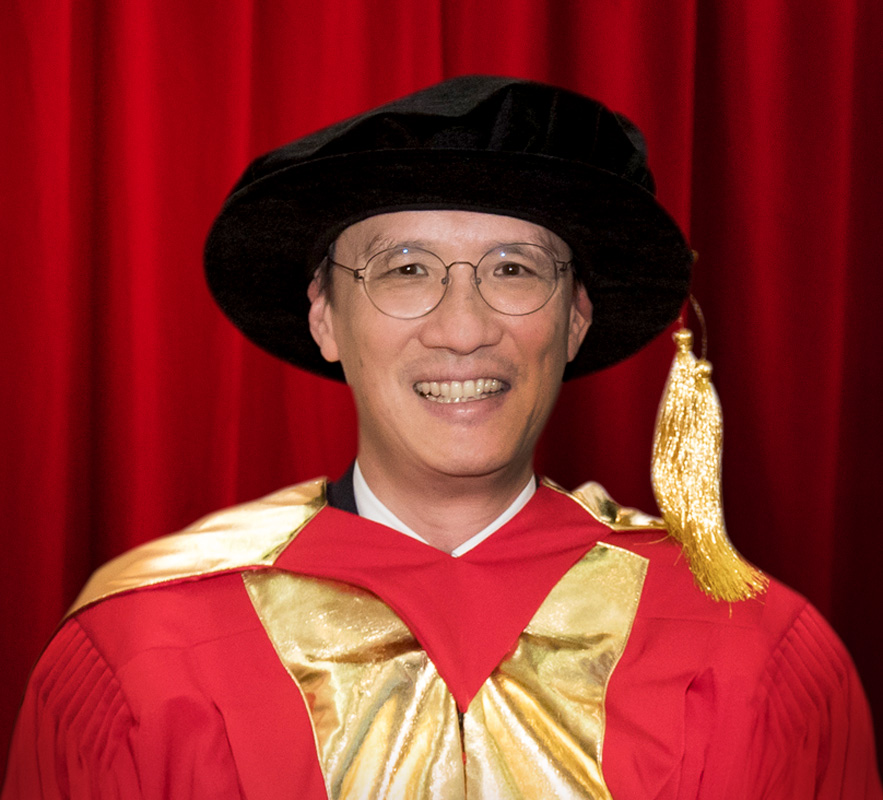 Mr. Chien Lee is currently the Vice-Chairman of the CUHK Council, Chairman of the Board of Directors of the CUHK Medical Centre, and the Non-Executive Director of Hysan Development Company Limited and Swire Pacific Limited. Mr. Lee has been actively engaged in CUHK's development and has made valuable contributions to the University. He has been heavily involved in community work both in Hong Kong and abroad, especially focusing on education and nurturing youngsters. He has been Chairman of Outward Bound Hong Kong and Trustee of Stanford University and is currently a Council member of St. Paul's Co-educational College and Trustee of Phillips Academy, Andover in the US. In recognition of his contribution to CUHK and education development, the University conferred upon Mr. Lee the degree of Doctor of Social Science, honoris causa.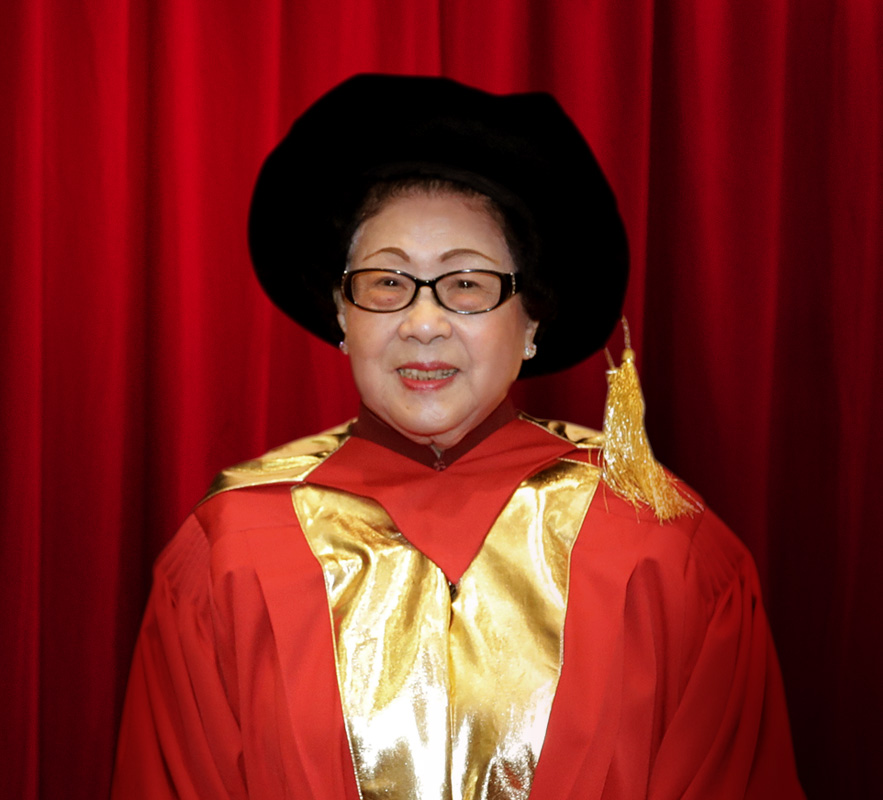 Mrs. Lee Yick Hoi-lun Helen, wife of the late Dr. the Honourable Sir Lee Quo-wei, is the Chairman of the Wei Lun Foundation Limited. Mrs. Lee and Dr. Lee were very committed to the development of Hong Kong and mainland China, especially in the education sector and the development of CUHK. They founded the Foundation in 1989. It has made notable donations to several higher education institutes to support different areas, from teaching and conducting research to building new facilities, and has established several scholarships and international exchange funds and benefitted many students. The Foundation has been supporting the infrastructure, education and medical services of various cities in mainland China. The Ho Leung Ho Lee Foundation was established with three other philanthropists in 1994, to give awards to distinguished scientists from mainland China for their achievements in scientific research. The University conferred upon Mrs. Lee the degree of Doctor of Social Science, honoris causa, in recognition of her contribution to education and society.
This article was originally published in No. 509/510, Newsletter in Dec 2017.