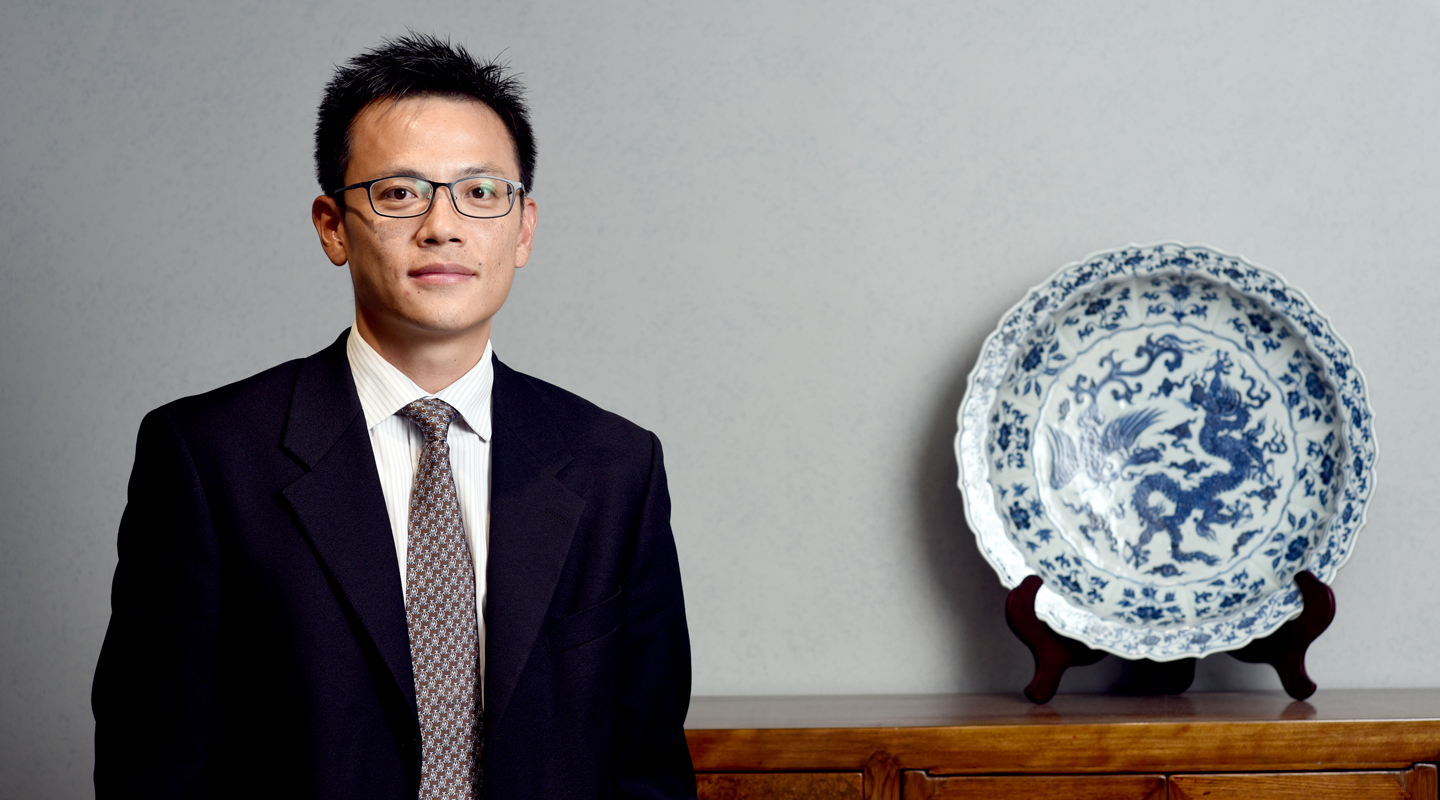 Prof. Josh Yiu
Director, Art Museum
How unique is the Art Museum among other museums in Hong Kong?
Like most museums, our stated mission is to preserve, exhibit and research cultural relics. For the past 40 years, our exhibitions have been held to be of very high academic standards. Our catalogues, monographs and exhibits in, for example, lacquer works, paintings and calligraphy are highly valued resources. This image of ours befits that of a research museum in a university. All museums—private, public, university—serve the public, and we want to create an especially welcoming atmosphere for CUHK students and staff. In addition to curating exhibitions, we play a role in the cultural education of our students. The GE course 'Appreciating Chinese Culture' offered by us is an example.
If a visitor tells you he/she doesn't understand what he/she sees. What will you tell her?
A museum is a place where a visitor meets the art objects. But many are under the assumption that they have to understand the art objects and be able to answer the quizzes. However, even a specialist cannot claim to 'understand' any objet d'art. What one can do is to come to it again and again and get to know a little bit more each time. What questions would I be made to ask from an encounter with art? The museum-going experience should be like this, and not picking up tidbits from the catalogues and the notes. An unanswered question is more rewarding as it may open up new angles, interpretations or even research.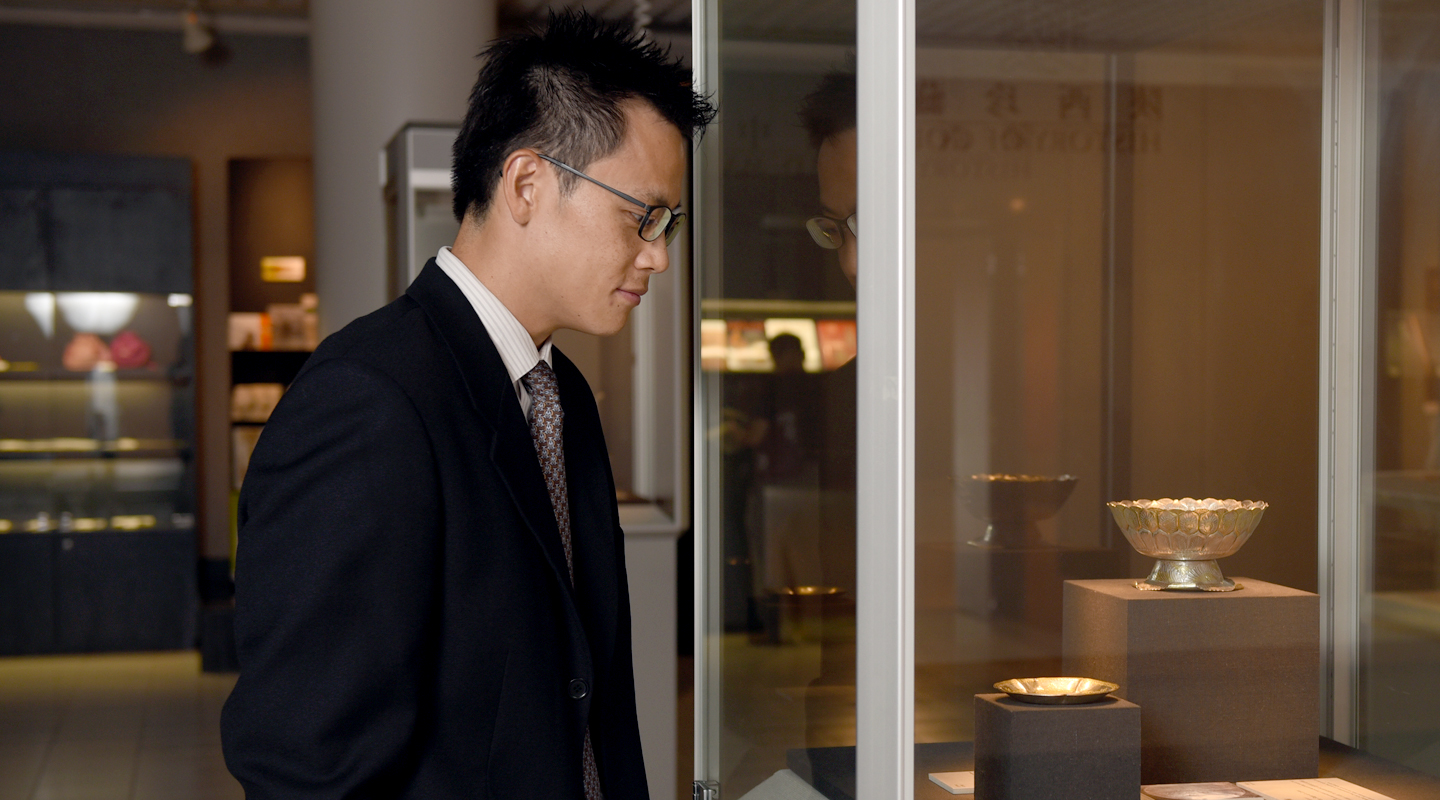 How do you source items for the Museum's collection?
Either purse or patience. But since we do not have a very large purse auctions are rarely our hunting grounds. How a work finds its way into a museum is usually a matter of serendipity. We do, however, benefit a lot from private collectors, who may be generous if they see value in the kind of service or research we do. Take for example next year's exhibition of Qing ritual vessels. The Museum began with only one or two wares. But an Australian collector who knows us well and who has studied Qing ritual vessels for over 20 years decided to give us his entire collection upon his return to Australia. This generous gift caught the attention of a member of the Advisory Committee of the Art Museum who in turn donated his collection of ritual vessels to us. That has not only made the exhibition possible but also made our collection of Qing ritual vessels second to that of the Palace Museum in Beijing.
What gems can be found in your little Museum?
Eight ancient rubbings donated by the Bei Shan Tang Foundation have made the National Catalogue of Precious Ancient Books. We are the first museum outside the mainland to be so honoured. Our collection of ancient rubbings is definitely among the world's top 10. We have a comprehensive collection of ceramics from different premium kilns from the ancient periods to the contemporary. Our calligraphy compares favourably with larger museums. We also have a decent collection of paintings—we have works by Dong Qichang, Wen Zhengming and Tang Yin which may not be their most famous but for a university museum our possessions will surely impress many. Our collection of Yixing clay teapots to be exhibited later this year at the Hubei Provincial Museum is one of the two best collections in Hong Kong.
Has the Museum experimented with multi-media representation of exhibits?
I tend to view multi-media representation as re-creation and in that regard we have been very cautious. Surely in a 3-D rendering of the wall paintings in the Mogao Grottoes one can see the nymphs darting out of the wall with flying ribbons. But is it really better than just seeing them on a flat surface? After all, what has captivated generations of visitors to the Dunhuang caves is how the moveless two-dimensional images come to them and move them. I admit that special effects can be inviting at times and that's why so many are attracted by the little child frolicking in the Along the River During the Qingming Festival. But out of resource consideration the use of multi-media has not been a priority for us.
How would you like to build the brand of the Museum?
We hope that the museum will serve as a platform for the university to collaborate with other world-class institutions, especially on projects concerning Chinese cultural heritage. I believe that the Art Museum is a best-kept secret in Hong Kong—full of surprises, unique but not too widely known—even though it may not be branded as such. We have been constantly improving and curating many exhibitions of our own. The art objects and exhibitions you see here can rarely be seen elsewhere. Since we can boast neither a convenient location nor a lot of resources to do promotion, we can only depend on mentions on the media and word of mouth. Not too many people know about us, but among those who do some are our loyal fans. We get good company, not a crowd.
This article was originally published in No. 511, Newsletter in Jan 2018.