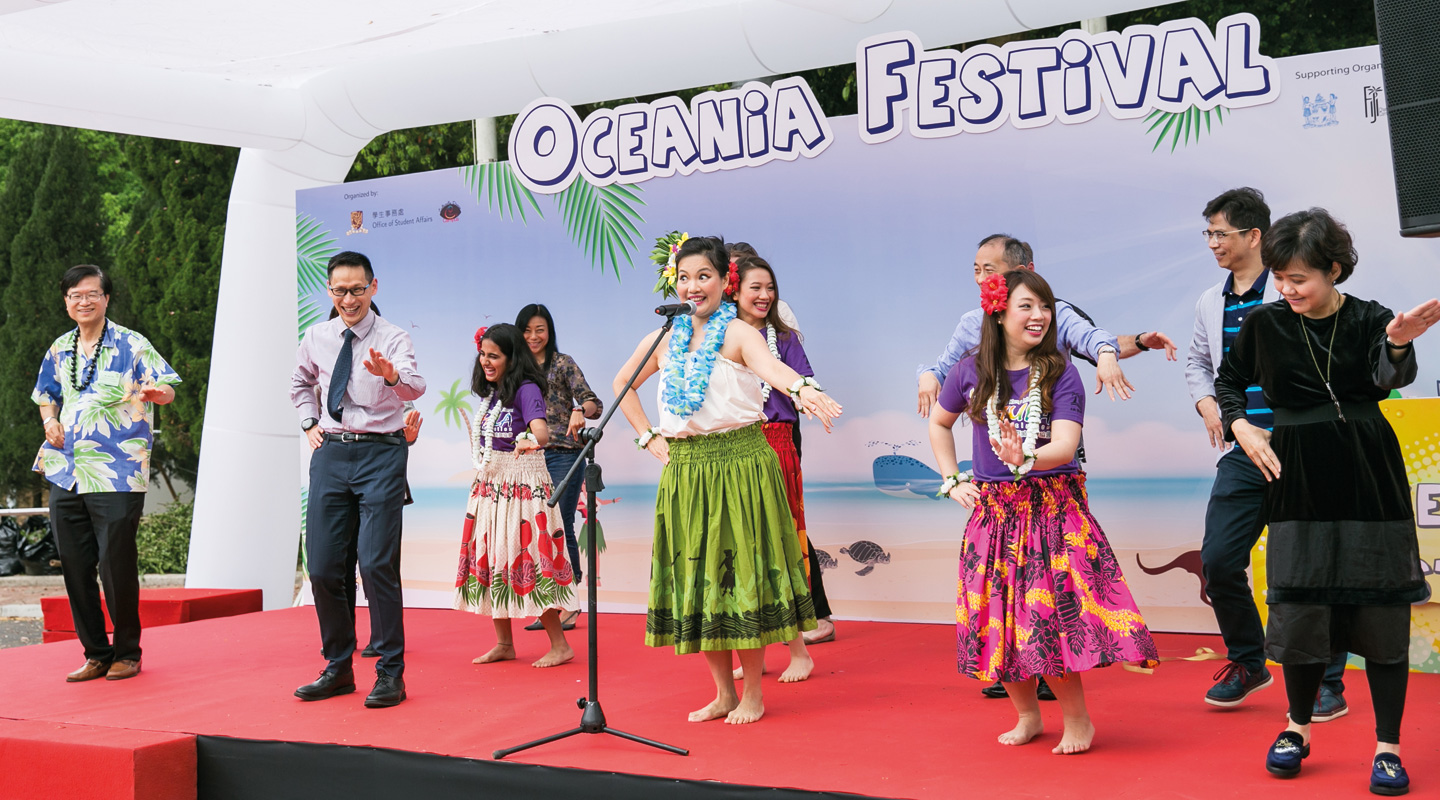 The Cultural Square was filled with Oceania culture on 19 March as Hawaiian hula dances and Maori performances were staged. Cultural booths were also set up to display the cultures of Australia, Fiji, Guam, Hawaii and New Zealand. The event organized by the Office of Student Affairs was a part of the Oceania Festival which also included cultural workshops, movie screening and sharing session.
Oceania is known to the world for its diversified cultures, from unique customs to rich history as well as magnificent natural and urban landscapes. With the aims to introduce Oceania culture to the CUHK community and to facilitate cultural exchange on campus, the Office of Student Affairs organized the Oceania Festival from 5 to 23 March.
This article was originally published in No. 516, Newsletter in Apr 2018.