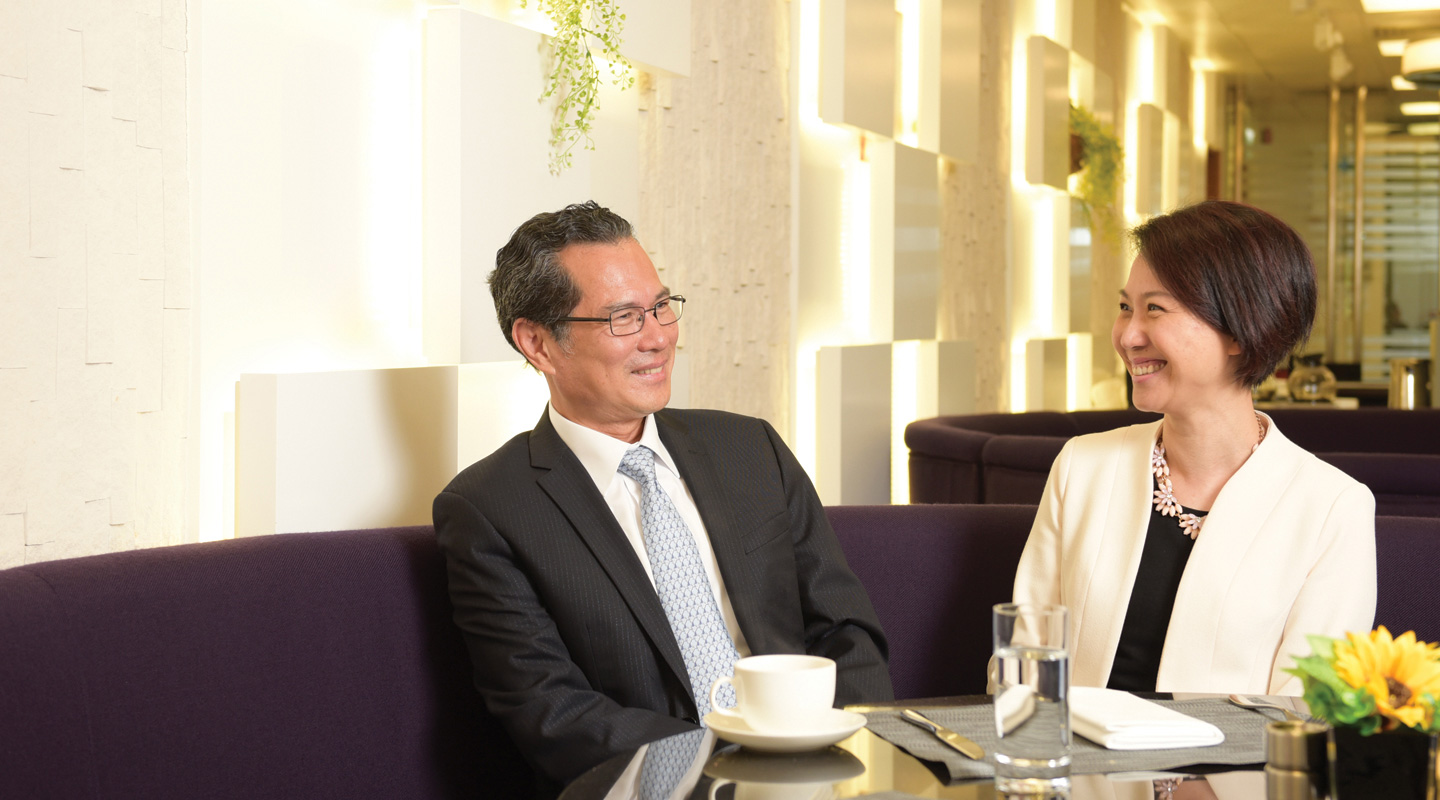 Tourism is said to be one of the four major industries of Hong Kong capable of driving the growth of other trades. In response to the government's effort to champion tourism, CUHK set up the School of Hotel Management in 1998, and launched the BBA Programme in Hotel Management in the following year. In 2002, the School was renamed School of Hotel and Tourism Management. Last year, the programme was renamed 'Hospitality and Real Estate'. But the addition of 'real estate' may sound perplexing to some.
Calling a Spade a Spade
The programme director of Hospitality and Real Estate, Ms. Gentiana Cheung, said, 'Twenty years ago, the BBA Programme in Hotel Management was modelled after the programme offered by Cornell, which also provided training in real estate. Our goal is "to train talent for the hotel, tourism and real estate industries who will be involved in investment decisions and everyday business operations." We have always been offering courses like "Hospitality Real Estate", "Hospitality Real Estate Finance", "Property Investment and Feasibility Study", and "Real Estate Valuation". Our renaming in 2017 was intended to reflect truthfully what we have been doing all along.'
Then what is the relationship between hospitality and tourism and real estate? Ms. Cheung explained, 'The whole process──from land acquisition and construction of a hotel to renovation, fitting-out and brand-building──requires a lot of efforts, and the process is expected to culminate in the deliverance of best service to our customers. Every step is interrelated. The objective of the programme is to provide an integrated training on commerce, hospitality and real estate, such that our students are well-equipped to follow through the entire process. Our core value is to provide the best service and experience.'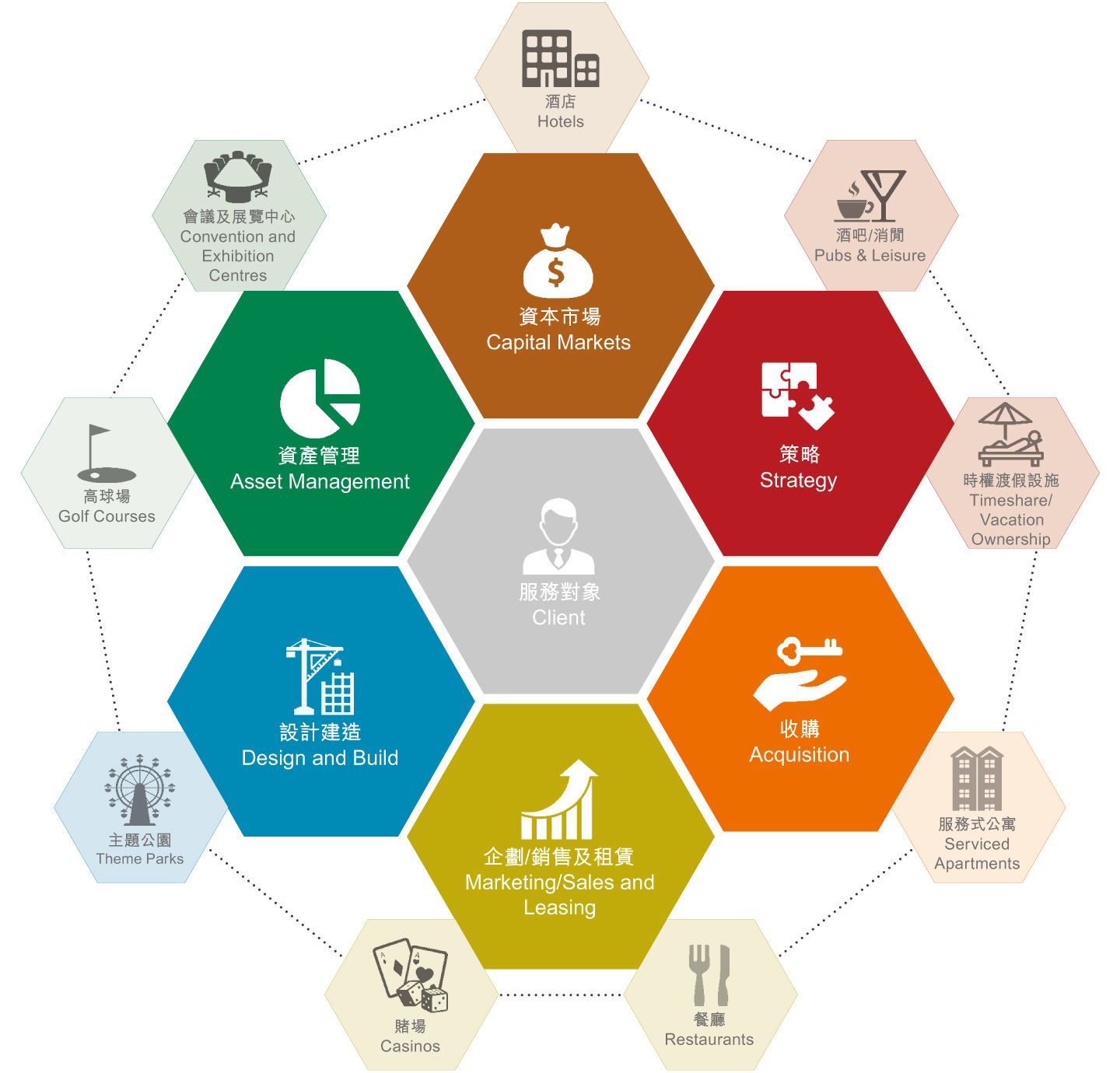 No Vocational Training
Many people think that hospitality is no more than front desk service, housekeeping, restaurant operation, etc., and studying real estate is training to become a real property agent. Prof. David Chan, director of the School, said, 'University education is not vocational training. If we only focus on the training of supporting staff, then there will be a bottleneck in our industry. It is not a problem at all for our graduates to become managers, but to be equal to the task of a general manager, they must have strategic thinking and leadership skills. We have to train up our young people as future leaders.'
The programme's well-structured curriculum reflects the School's expectation of their students. The freshmen have to take compulsory courses offered by the Faculty of Business Administration. In the second year, they have to study courses in food and beverage, lodging facilities, management, hospitality real estate and finance, and sales and marketing. Before admission to year 3, students have to opt for either the hospitality stream or real estate stream. The hospitality stream covers human resources, law, market analysis, asset management, customer service, convention planning, and strategic branding. The real estate stream covers law, finance, investment, valuation, and facilities planning and management, as well as real estate securities and global asset allocation.
The programme comes with two rounds of three- to six-month summer internships. In the initial stages of the internship, students participate in housekeeping, food and beverage, and front desk service. Later, they can work for companies with a broader scope; for instance, the Hong Kong Convention and Exhibition Centre, real estate companies, consultancies, etc., to try their hand on paper work or tasks that call for strategic thinking. The programme's internship partners include local and international hotel groups, and companies in the travel and real estate industries. A steady supply of internship places are offered by Disney World in Florida and Hyatt Hotels Corporation. A tripartite collaboration on student exchange has been entered into with the University of Queensland in Australia and Mahidol University International College in Thailand, in addition to those arranged with Cornell University and Virginia Tech in the US, and National University of Singapore.
Last year, 30% of graduates entered the hospitality industry, while 17% joined the real estate sector, and some were employed by the food service/club/event sectors. Others joined the civil service as executive officers and administrative officers, or took up jobs in the financial fields and consultancies. Some are even operating their own startups or pursuing further studies. Ms. Cheung said, 'Our training hones students' organization and problem-solving skills. They also have good presentation and lobbying skills, making them quite versatile.'
Recruiting the Best
When the programme was renamed in 2017, applications recorded a slight drop owing to students' unfamiliarity with the new title. However, the overall admission score witnessed a surge. The programme took in 69 students last year, among whom over 10 were non-local students and international students. They are of course not coming to Hong Kong to learn to be bus boys but to be leaders of the hospitality and tourism industry. They are to familiarize themselves with the whole production chain, all the way from initial planning to operation and profitability. The same applies to real estate: students have to learn the entire process flow, starting from valuation and acquisition of land to construction and transaction.
To attract high-calibre students, faculty members have to visit secondary schools to impart to prospective applicants the positioning of the programme. They also held a one-day summer workshop for secondary four students or above to give them a taste of what the programme offers. Students in the workshop will have to decide what buildings are suitable for a particular site, after taking into consideration demographics, geography, and environmental factors. The two- to three-hour project is usually able to give students a good grasp of what real estate is about. In fact, most students who enrol in the programme have participated in the summer workshop before.
Ms. Cheung, who has extensive experience in the hospitality industry, said, 'It makes no difference whether you are from the arts, science, or commerce stream. You would have to start afresh. I attach great importance to students' passion, willingness to interact with others, open-mindedness and positive outlook. All they lack is professional knowledge and training which we are to offer. During interviews, we look for students who have good communication and English competencies, because most of our teaching is conducted in English, and so is our medium of communication. Our international students hail from Korea, Japan, Taiwan, Singapore, the US, the UK, Australia, Kyrgyzstan and Kazakhstan. Our students will have a chance to get to understand more about other cultures and ways of thinking.'
Taking Service to a New Level
Hospitality refers to a whole range of services relating to entertaining. Aside from hotels, the sector also covers resorts, theme parts, tourism companies, airlines, cruises, restaurants, conventions and exhibitions. Are millennials who love to be served ready to take up the role of serving?
'There is not a single trade that does not provide service,' Ms. Cheung pointed out. 'Most people think that only physicians, lawyers, and accountants hold respectable jobs, but such professionals also provide services to their clients. There are no high- or low-ranking services. What counts is the interaction between people and the degree of satisfaction given to your clients. A service provider should be humble, curious, understanding, inclusive, and be able to see the good side of things. They should be professional and remain steadfast to their quest for a beautiful life.'
Most young people in Hong Kong have been travellers themselves, and Ms. Cheung said this is what helps them see issues from the perspective of their customers, giving them the edge in coming up with ingenious solutions and customized services. The professional knowledge, experience, and analytical and leadership skills provided by the programme will definitely help students excel with flying colours.
This article was originally published in No. 520, Newsletter in Jun 2018.
Read More: