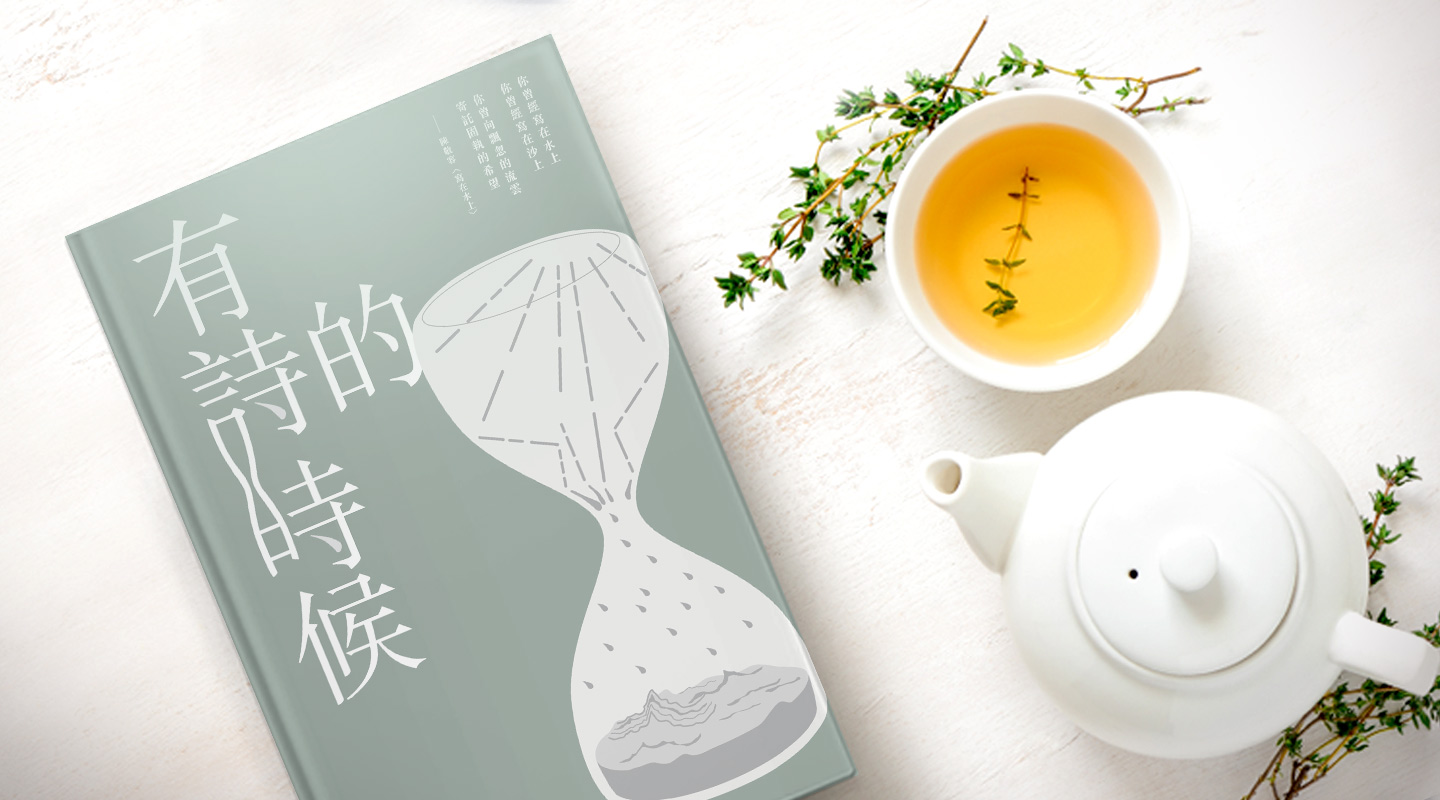 Doctors and poets could be as different as chalk and cheese, but the director of CUHK's Centre for Bioethics Dr. Derrick Au has proved himself an exception. Reading the doctor-cum-poet's In Time with Poetry, the reader seems to have entered a literary garden and listened to him telling the stories of Chinese modern poetry and poets.
In Time with Poetry is neither an anthology nor a review of poetry, but a trapdoor through which you time travel in the century-long history of modern poetry. The first part of the book covers the poems in China's Republican era by poets like Bing Xin, Dai Wangshu, Feng Zhi, Mu Dan and Bian Zhilin. The second part introduces the Nine Leaves School and the July School that flourished in the 1940s, followed by the part on Hong Kong and Taiwanese poets which include Yu Kwang-chung, Yesi (aka Leung Ping-kwan) and Tsai Yim-pui.
The author has been addicted to reading poems and writing since childhood. During his undergraduate studies, he won a merit award in modern poetry in the Youth Literary Awards competition. In parallel to his medical career, he writes for the Hong Kong Economic Journal and Ming Pao as a columnist under the pseudonym Au Man-hoi. He has served in the public heathcare system for over three decades. He worked as the director of Quality and Safety before his retirement from the Hospital Authority, during which time he had organized three literary talks on modern poetry and the stories behind. It was during this time that he started to plan for this book.
Feng Zhi, his favourite poet, was equally comfortable in Chinese and western poesy. Feng inherited the sentiment of Chinese poetry, and benefitted from Goethe, the modernist expressionist techniques and existentialism. Lu Xun hailed him as China's most outstanding lyrical poet. Dr. Au found his Collection of Sonnets more than 'lyrical'. The second poem in the collection, 'What Might Fall from Our Bodies', uses the metamorphosis of cicadas and moths to meditate on death and rebirth, as well as finitude and transcendence.
Dr. Au thinks that the writing of poetry helps one to reach into the innermost of one's heart and experience life to the full. Reading a poem is like sipping tea. It's an invitation to slow down and savour life.
J. Lau
前兩次寫書的過程都是慢慢累積材料、思考多年,到某一刻オ結晶成為寫作意念,那是老實修行而「漸悟」;今次相反,意念無端而來,仿似「頓悟」卻沒有底,這オ起步去閲讀修行。腦袋理性的一半提醒我:寫與詩有關的題目不是好主意,然而意念來了揮之不去。它不讓我逃走,它就是真實的。
Au M.H. (2017). Preface. In Time with Poetry. Joint Publishing (H.K.) Co. Ltd. P.9-10.
This article was originally published in No. 521, Newsletter in Aug 2018.