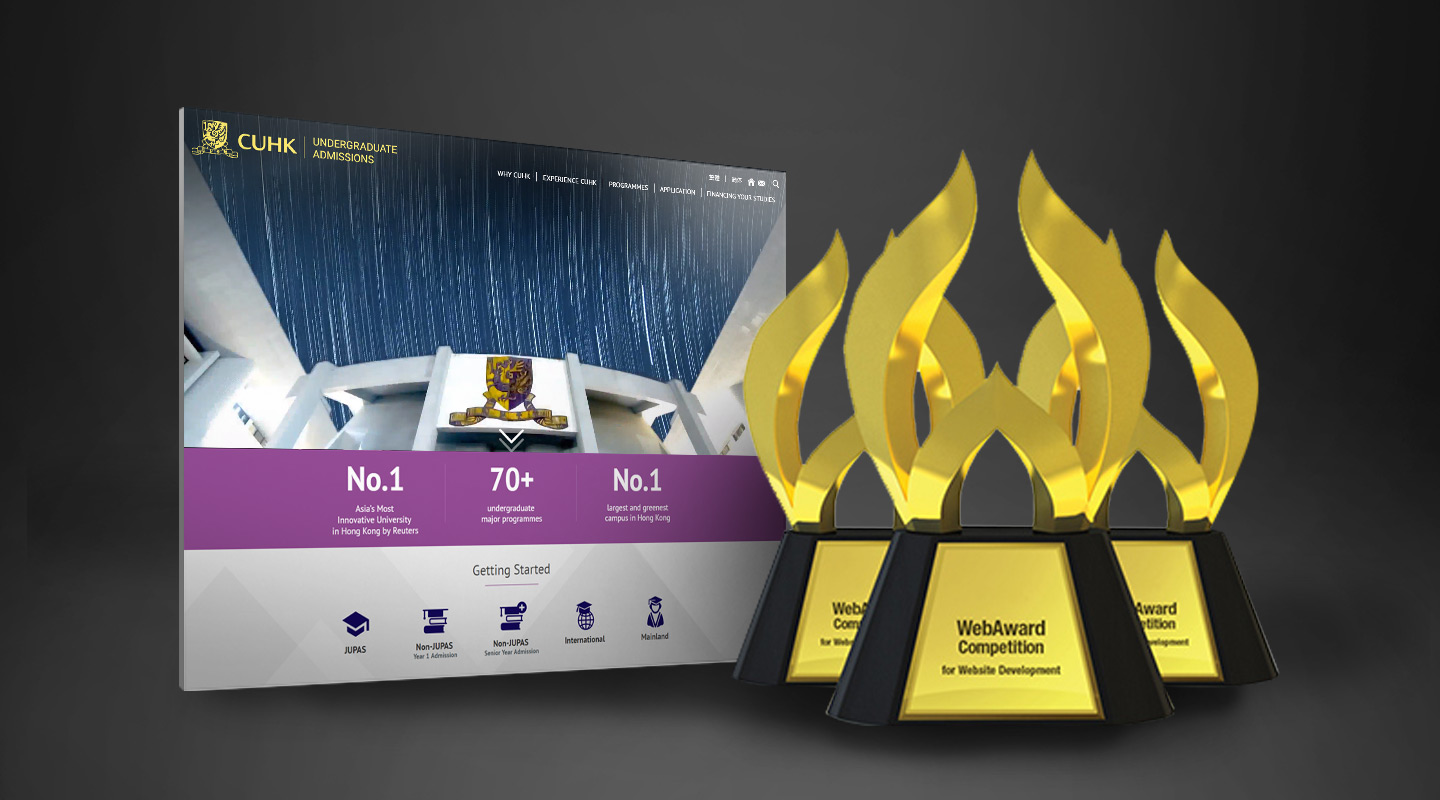 The CUHK Undergraduate Admissions Website has won the Outstanding Website Award of the Web Marketing Association (WMA), an association of international marketing professionals that recognizes and decorates excellence in website development. Launched last September, the Admissions Website features a combination of spectacular and moving images of CUHK's vibrant campus, infographic presentations of key facts and figures, and in highly informative and readable narrative form the experiences of choosing and studying in the major programmes CUHK offers. The website has since its launch attracted a large volume of traffic from 30 countries, spiking to over 70,000 visitors a month in the high season of admissions activities.
Prof. Wong Suk-ying, Associate Vice-President and Director of Admissions and Financial Aid, said, 'I am pleased to see the recognition of the Admissions Website as an important communication tool to inform and attract the best students from local and around the world to CUHK. My colleagues and I will continue to work with the Information Services Office to bring the best of CUHK to the rest of the world.'
This article was originally published in No. 524, Newsletter in Oct 2018.