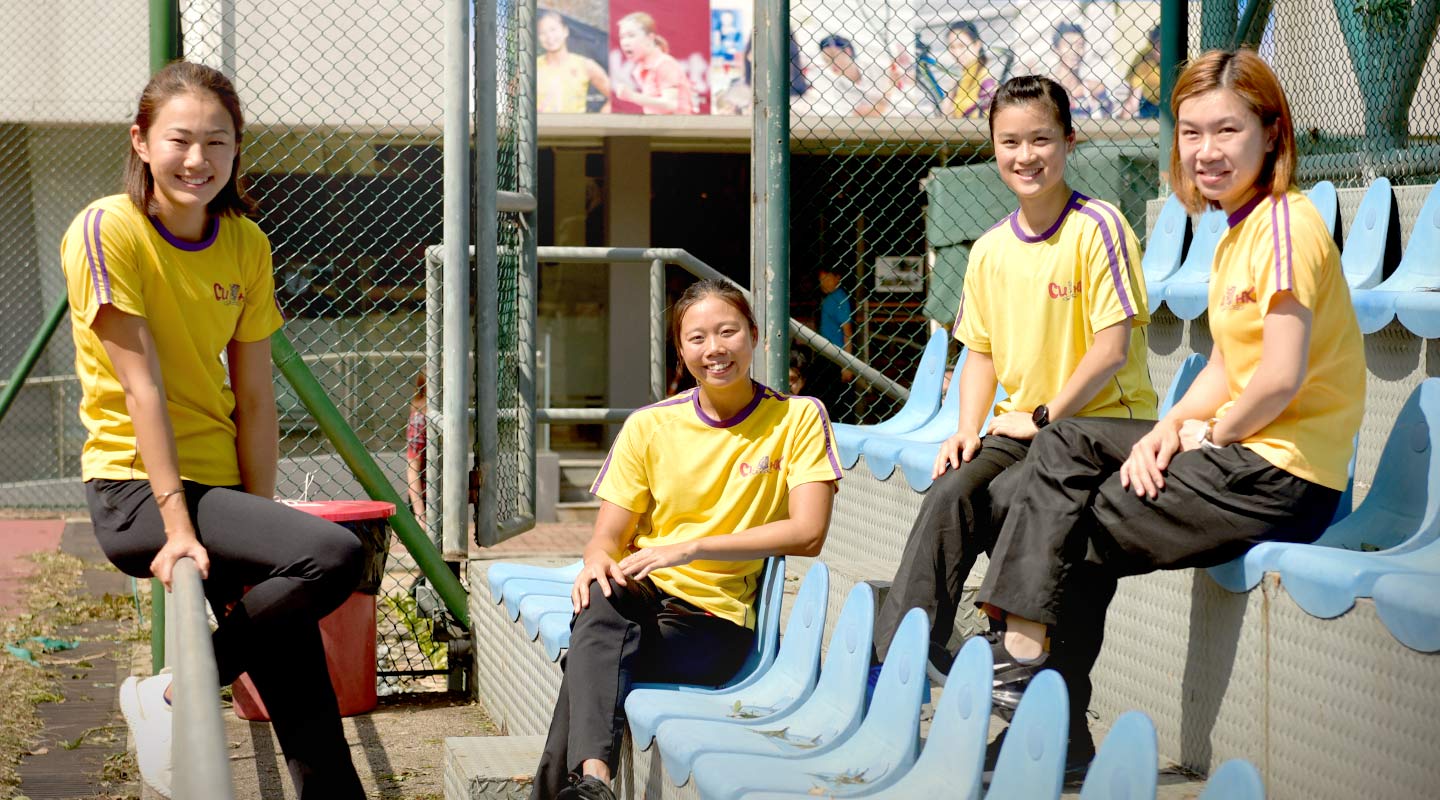 Though the 18th Asian Games in Jakarta has already come to a close, the stellar results achieved by local athletes have filled the citizens with much elation. The CUHK community has more reasons for joy and pride, as among those in the Hong Kong teams 17 are CUHK students who scooped up one gold, two silver and six, Bronze medals on the pan-Asian sporting fields. CUHK athletes who did not get a taste of the laurels were amply rewarded in terms of experience gained or setting their best personal records.
Prof. Edwin H.Y. Chan, Associate Vice-President and University Dean of Students, said that CUHK has long put emphasis on sports activities and students' all-round development. Last year the University even went ahead to sign a Memorandum of Understanding with the Hong Kong Sports Institute, which sees the latter nominate full-time elite athletes for admission to CUHK's programmes. Along with an array of scholarship schemes for athletes set up in the past, the initiative aims at supporting student athletes and also helps foster an athletic atmosphere on campus and further encourage sports among students. After all, a strong physique is essential to coping with the challenges at studies and work.
Full-time athletes admitted to CUHK would enjoy immense flexibility in their studies and have the University's full support, including an extension of their maximum study period to eight years for those reading full-time undergraduate programmes. And Professor Chan will act as their mentor, offering advice to the athletes' academic studies and communicating on their behalf with various administrative units to help with their general adjustment to university life. The director and teachers of the Physical Education Unit will also assist in the coordination work. 'Though nominated, the athletes will have to pass the University's assessments and interviews. We will not merely focus on sports performance at the expense of academic standards. The same goes for our graduation requirements,' Professor Chan emphasized.
Headed by Prof. Yung Shu-hang Patrick, Chairman of the Department of Orthopaedics and Traumatology, the Sports Medicine Team will provide treatments to student athletes in need every Wednesday and perform check-ups every Friday. Its on-field medical support is unique among local tertiary institutions. He said, 'With the support from the Universtiy, our elite athletes are able to excel in sports and studies without worries, while they can also bolster the spirit in our sports team, inject positive energy on campus, as well encouraging a healthy lifestyle for our students and staff.'
Student-athlete Lee Ka-yi thinks that since her admission to CUHK, there has been much growth in her academic knowledge besides that of sports. 'Reading a master's in sports medicine and health science, I learn about the causes of sports injury and its treatment. As I participate in competitions in the days to come, I will be well-equipped to cope with any emergency that arises. And the knowledge of sports injury prevention, rehabilitation and relaxation also helps enhance my training results and opens up avenues to my post-athlete career.'
Lee Ho-ching shares the same view, 'Studying exercise science and health enables me to grapple with relevant biological and psychological knowledge. It amplifies my self-understanding and allows me to prepare for the games more fully, and to achieve a more balanced mindset in the heat of competition.'
Another student-athlete Lui Lai-yiu thanks the University for giving her the opportunity to be exposed to different areas of knowledge during her studies. She says, 'In the past 12 years, sports occupied every second and every minute of my life. Exercising and competing made up my days, and even at CUHK I am pursuing a degree in exercise science. Yet, the two University General Education courses about environmental crises and philosophy and film I took during Year 3 not only left a deep impression on me, but also kindled my interests in philosophy and environmental issues. The diverse curriculum of CUHK has broadened my horizons and allowed me to put sports aside for a while, during which I may unwind a bit to let go of stresses arising from training and contests.'
To see the student athletes excelling in both classrooms and the sports ground is very much expected and welcome by the University.
C.F.
CUHK Medallists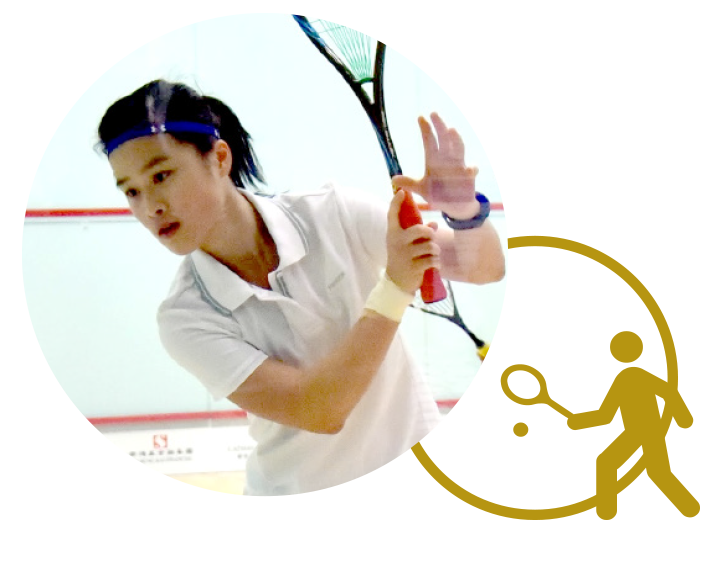 ---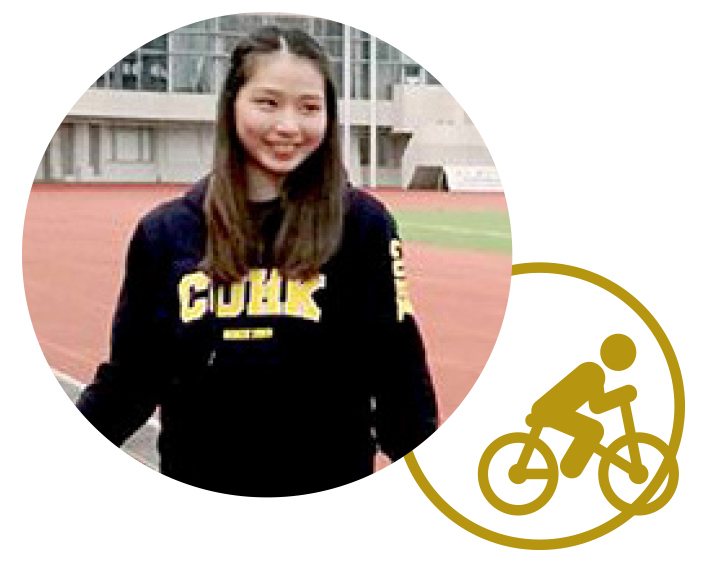 ---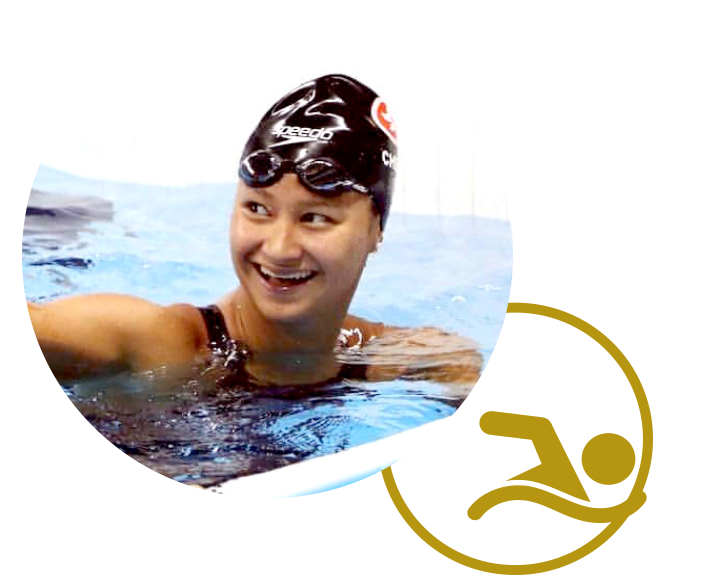 Camille Cheng
Swimming
Women's 4x100m Medley Relay, Silver medal
Women's 4x100m Freestyle Relay, Bronze medal
Women's 4x200m Freestyle Relay, Bronze medal
Master student in Industrial-Organizational Psychology
---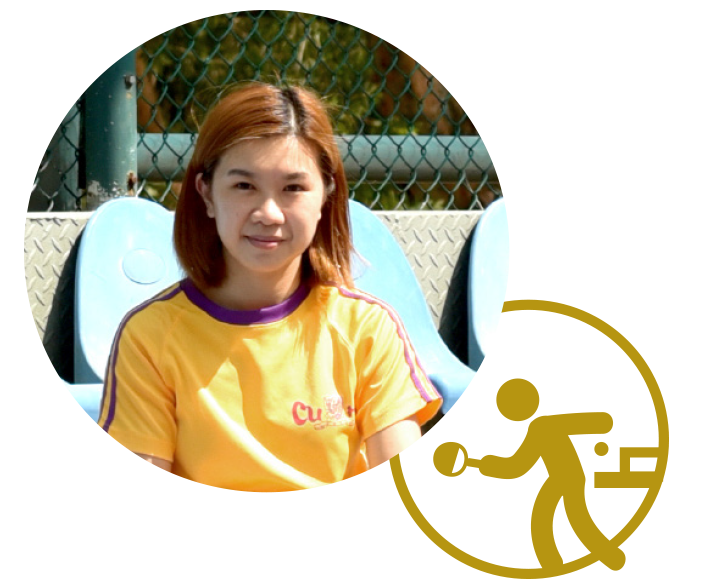 ---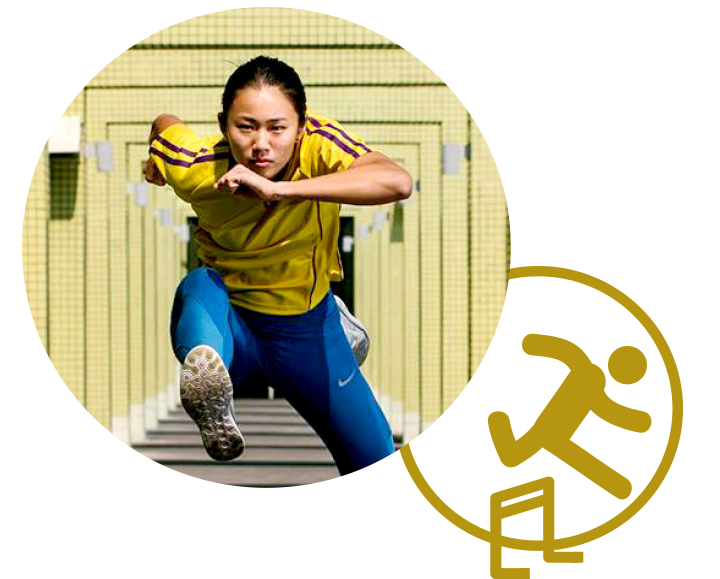 Lui Lai-yiu
Athletics
Women's 100m Hurdles, Bronze medal
Physical Education, Exercise Science and Health, Year 6
---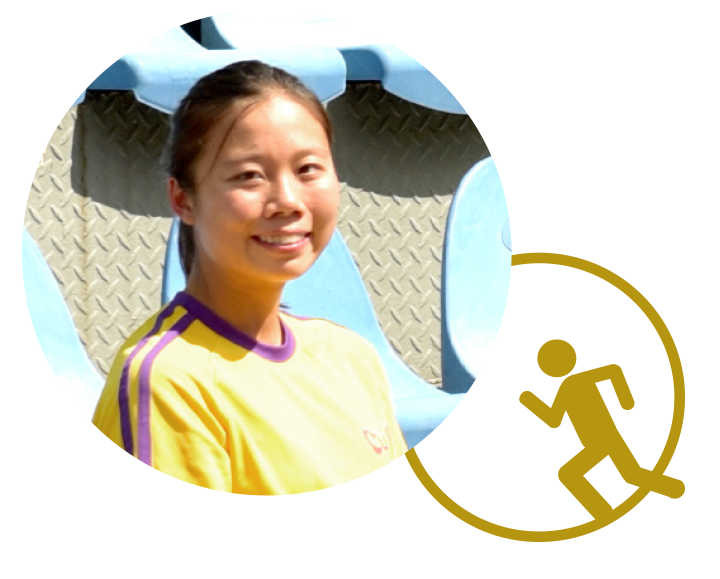 ---
This article was originally published in No. 524, Newsletter in Oct 2018.