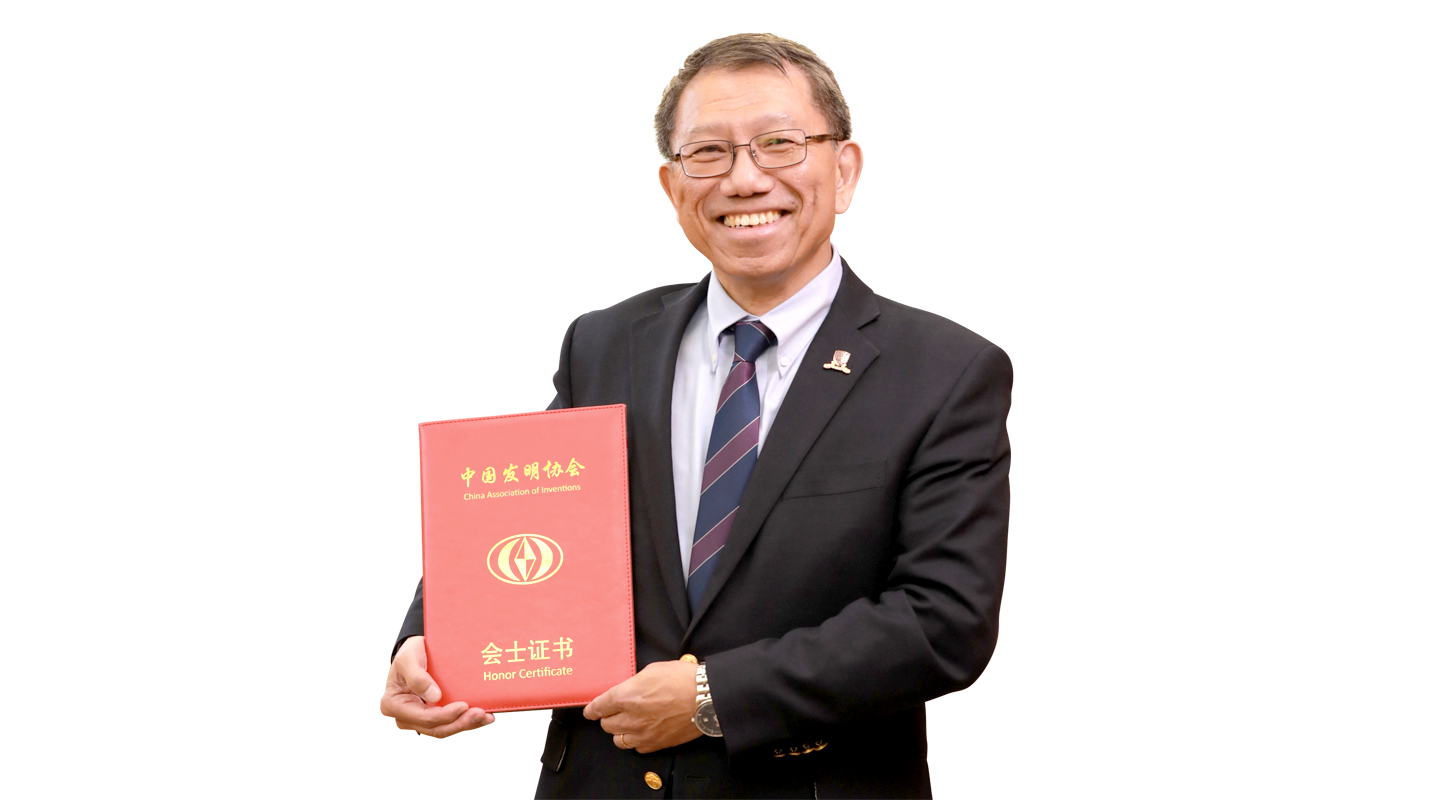 Vice-Chancellor Prof. Rocky S. Tuan was elected as one of the first batch of China Association of Inventions (CAI) Fellows in recognition of his distinguished achievement in innovative inventions and his contributions to CAI. Professor Tuan, the only recipient of the fellowship from Hong Kong, was bestowed the honour at the CAI Fellow certificate presentation ceremony held in tandem with the 10th International Exhibition of Invention and the 3rd World Invention and Innovation Forum that recently took place in Foshan, Guangdong Province.
Professor Tuan said, 'I am honoured to be elected a CAI Fellow. I hope that my scientific and technological inventions can play a role in driving the development of technological innovation in CUHK and the region, and thus help to solve various problems we are facing and to benefit the world.'
This article was originally published in No. 524, Newsletter in Oct 2018.