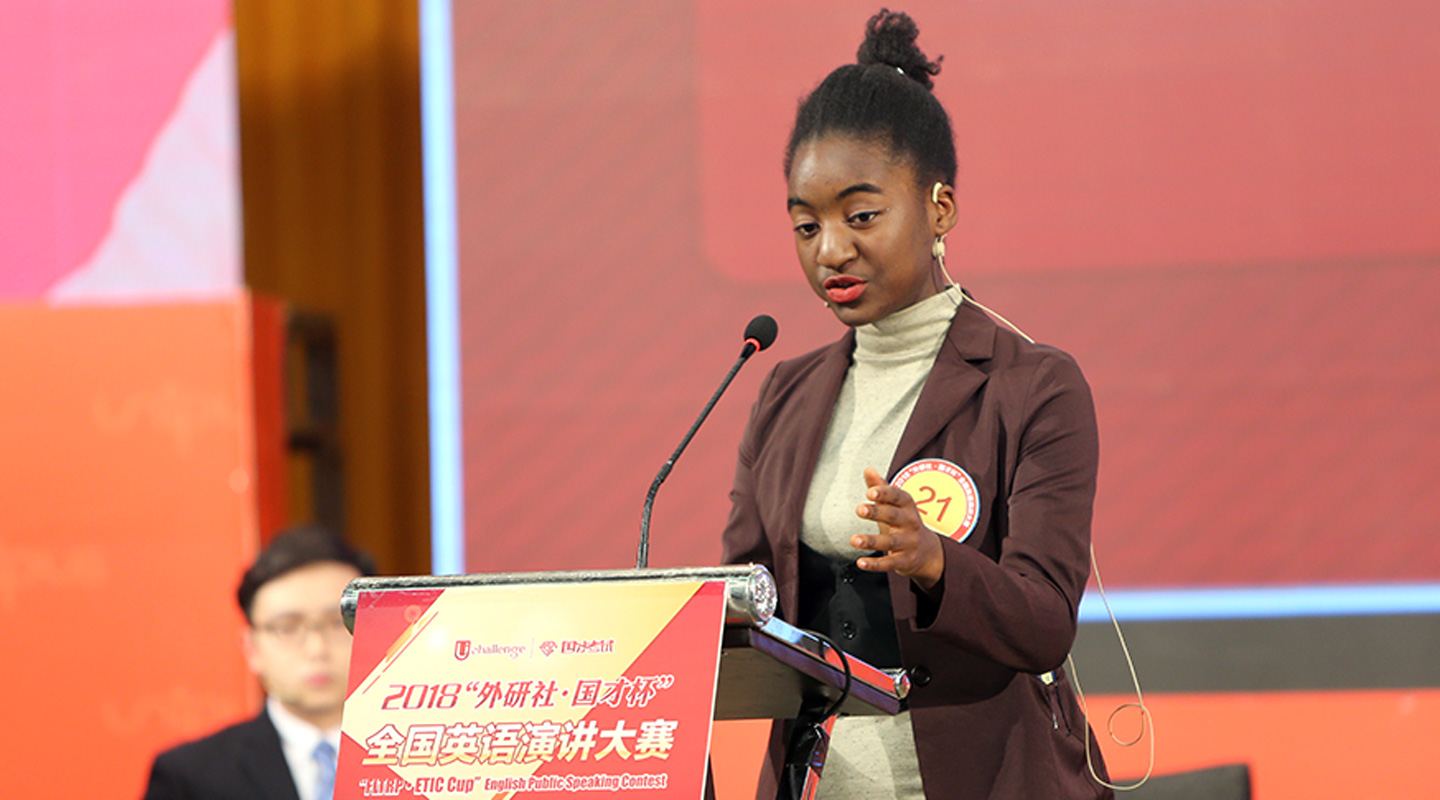 The CUHK English public speaking champion Year 2 law student Kuterera Myrmidon Zvikomborero Kangara took another winning lap in the 'FLTRP·ETIC Cup' English speaking contest held in Beijing between 5 and 9 December 2018. Battling her way through four rounds of prepared speeches, impromptu speeches and Q&A sessions, Myrmidon beat out 190 contestants and took home the first runner-up with her stunning performance, complete with an opportunity to head to the George Mason University on exchange in July.
Revisit Myrmidon's commanding stage presence
This article was originally published in No. 531, Newsletter in Jan 2019.