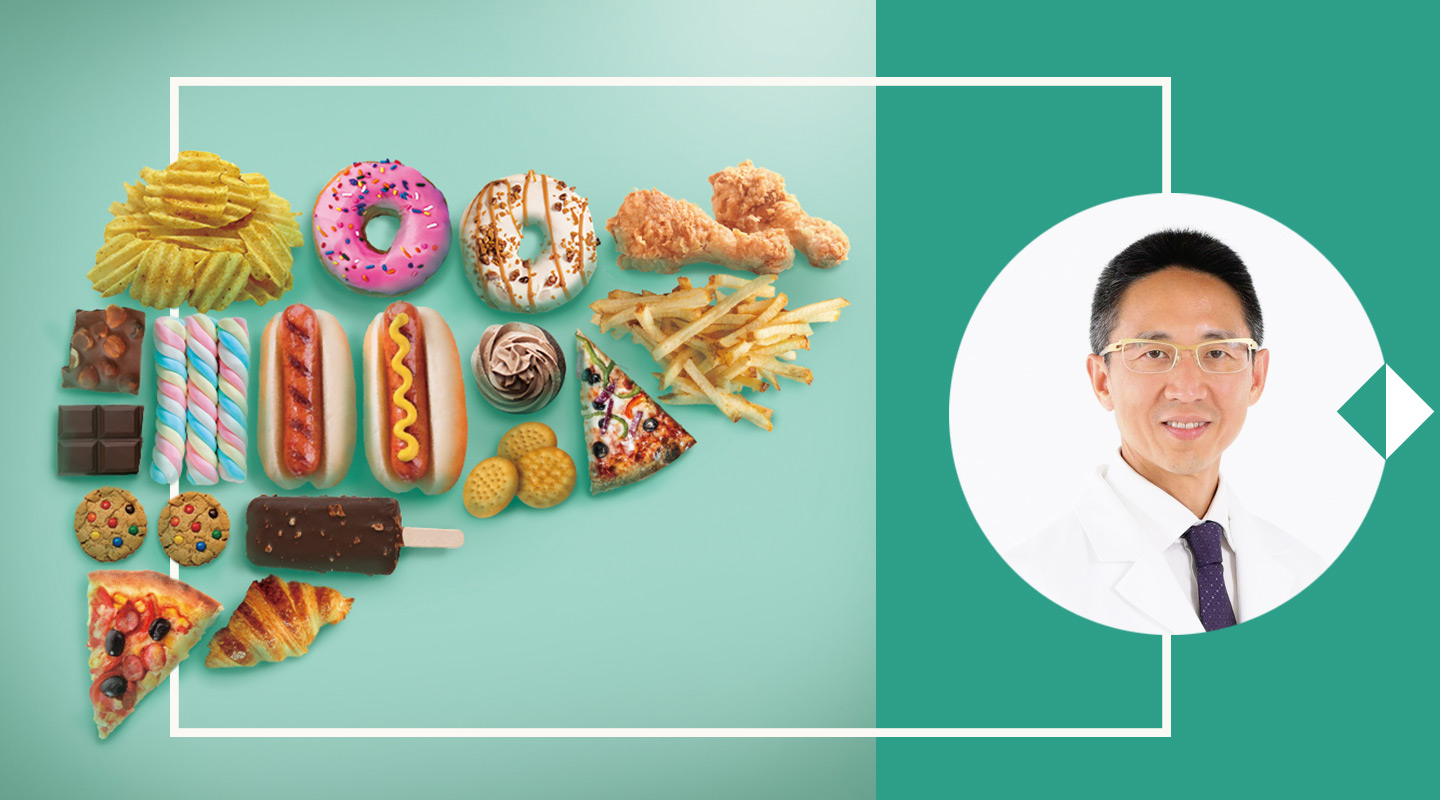 According to a study conducted by CUHK's Center for Liver Health between 2008 and 2010, 27 out of 100 adults in Hong Kong were afflicted with fatty liver disease. Fatty liver disease refers to the accumulation of too much fat in the liver cells (more than 5% of the weight of the organ). A mildly fatty liver is often harmless, so why don't we turn a blind eye to it?
It's all for our children.
'People who grew up in the less affluent 1960–70s were often not adequately fed or nourished. They gained weight in their middle years when they became better off and some of them developed fatty liver disease. Another 20 or 30 years, these people advanced to old age and so did the disease to cirrhosis. Today, many obese children already have fatty liver disease. In 20 or 30 years' time, they would suffer liver disorders,' said Prof. Henry Chan, Director of the Center for Liver Health. Despite Hepatitis B vaccination in their infancy, if these children have fatty liver disease they may fall easy prey to steatohepatitis or even fibrosis and cirrhosis when they enter their prime of life.
There are two types of fatty liver: alcoholic and nonalcoholic. The latter is caused by insulin resistance which causes fat to accumulate in the body. As insulin resistance is a cause of diabetes, fatty liver and diabetes are intimately related. The Faculty of Medicine of CUHK conducted a study on 1,918 diabetic patients between 2013 and 2014 and found that 73% of them were afflicted with fatty liver disease and 18% even had severe fibrosis.
One's girth is symptomatic of the fatty liver within. 'The fat of Asians is concentrated in their middle section and internal organs. People with a prominent waistline tend to have fatty liver as well. Our study shows that if patients could have reduced their waistlines by two inches, the fatty liver would be gone,' said Professor Chan. Unlike diabetes, fatty liver disease is reversible. If one wants to have an accurate assessment of his liver condition, fibroscan is a choice.
The human liver performs 500 functions. A healthy liver is essential to good health. There is no short cut. Nurture a healthy liver from a young age with exercise and a balanced diet.
M. Mak
This article was originally published in No. 532, Newsletter in Feb 2019.