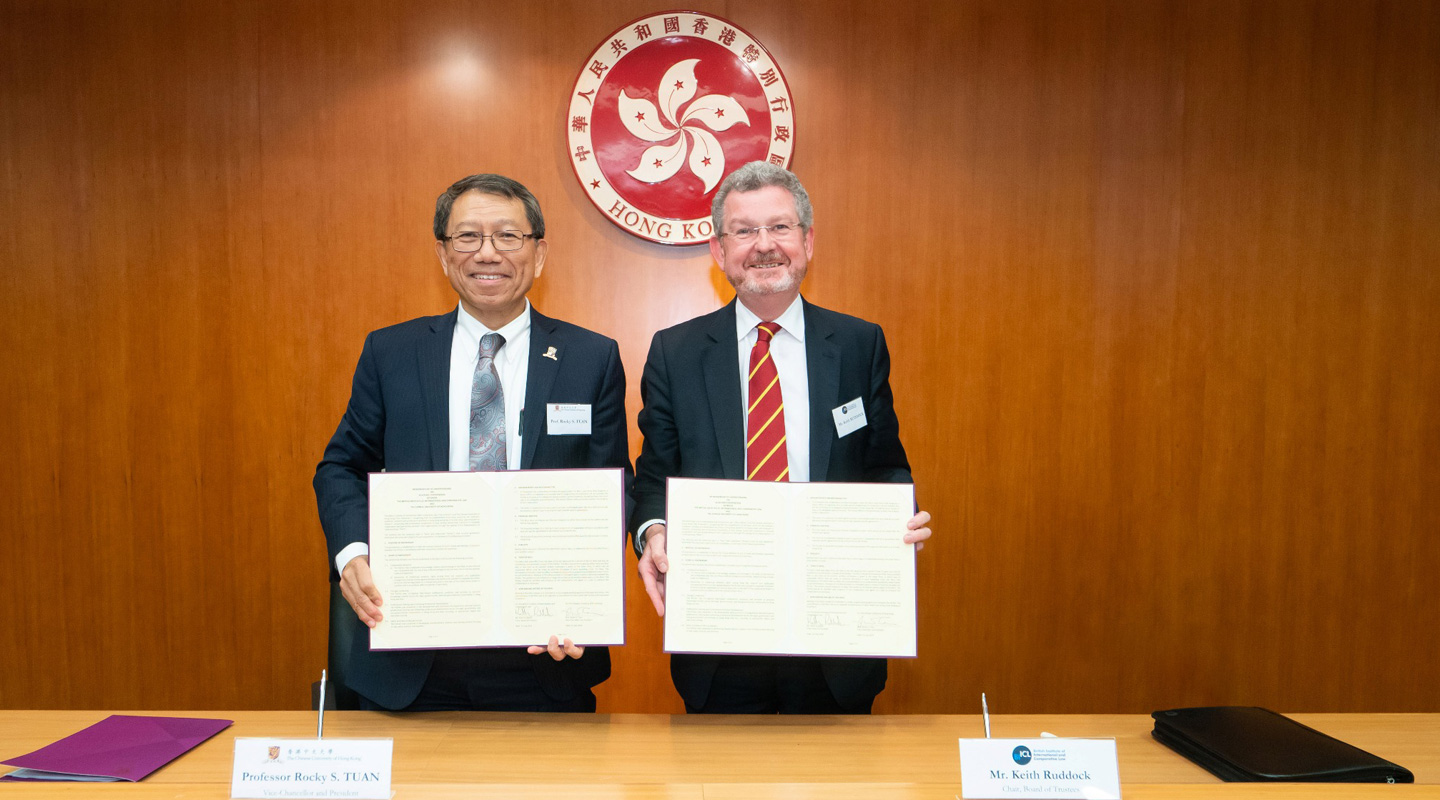 CUHK and the British Institute of International and Comparative Law (BIICL) signed a Memorandum of Understanding (MoU) on 22 July to establish a partnership in academic and professional activities. The MoU was signed by CUHK Vice-Chancellor Prof. Rocky S. Tuan and Mr. Keith Ruddock, Chair of the Board of Trustees of BIICL. An inaugural seminar followed to celebrate the establishment of BIICL's first office based in Asia.
The partnership with BIICL will make a valuable contribution to the development of the reputation of the Faculty of Law of CUHK as a world-class centre for international law and the comparative study of law. Under the MoU, CUHK and BIICL will cooperate in knowledge creation and exchange in various fields of law, such as international and comparative law. In addition, both parties will co-organize events and develop professional training and continuing professional development across the legal, governmental and non-governmental communities in Hong Kong and Asia.
This article was originally published in No. 541, Newsletter in Aug 2019.