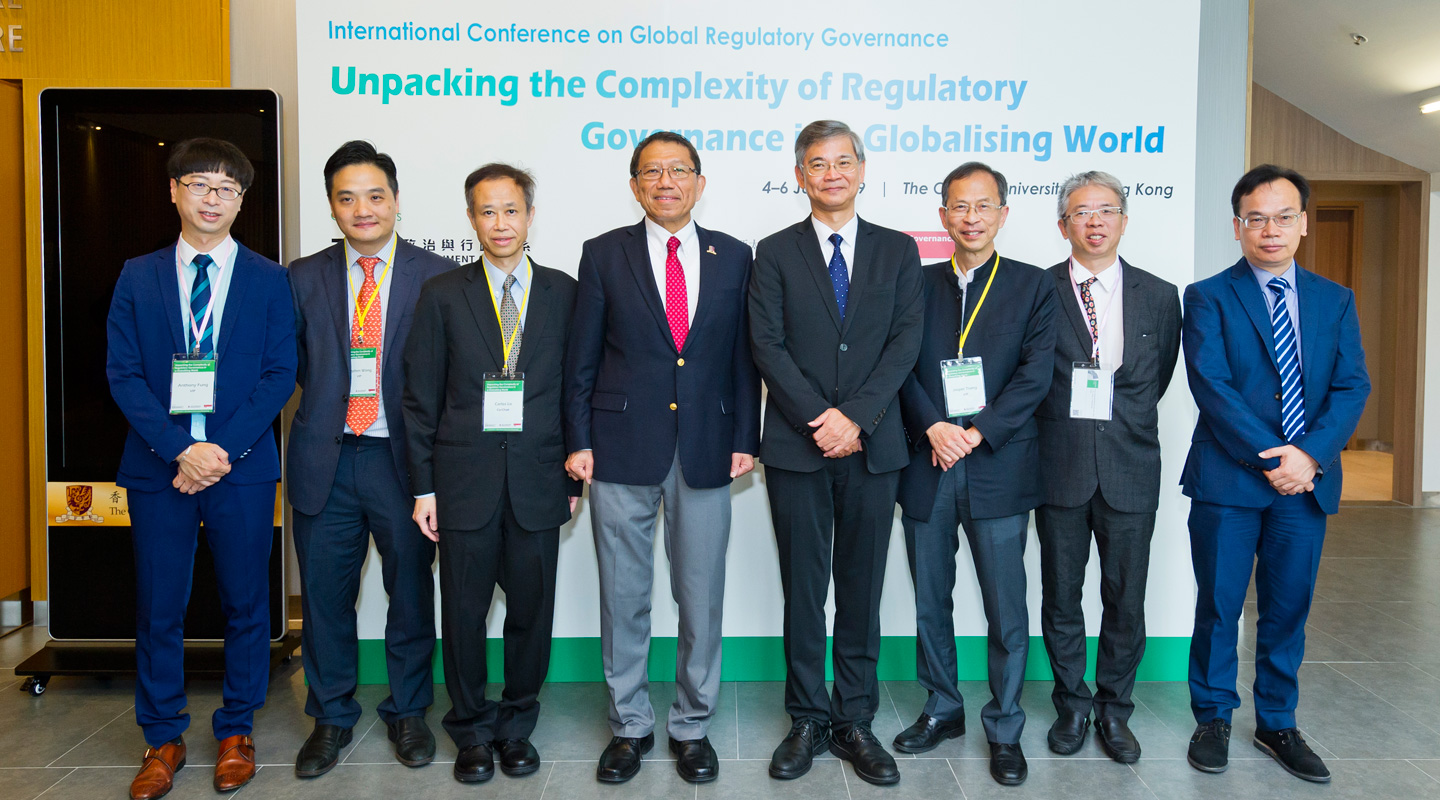 An International Conference to Inaugurate a Global Regulatory Governance 2019 was held from 4 to 6 July at Cheng Yu Tung Building of CUHK. Co-hosted by the Department of Government and Public Administration and the Hong Kong Institute of Asia-Pacific Studies, the conference with the theme of 'unpacking the complexity of regulatory governance in a globalising world' received strong support from the European Consortium of Political Research (ECPR) Standing Group on the Regulatory Governance.
In the opening ceremony, CUHK Vice-Chancellor Prof. Rocky S. Tuan made an opening remark and Dr. Law Chi-kwong, Secretary for Labour and Welfare, gave a welcome speech. A keynote speech was delivered by Prof. Colin Scott, Convenor of ECPR Standing Group on Regulatory Governance. The three-day conference consisted of a Round Table on Governance & Think-tanks in Hong Kong, followed by eight parallel panel sessions and an editor's forum to provide interaction with editors of leading academic journals.
This article was originally published in No. 541, Newsletter in Aug 2019.