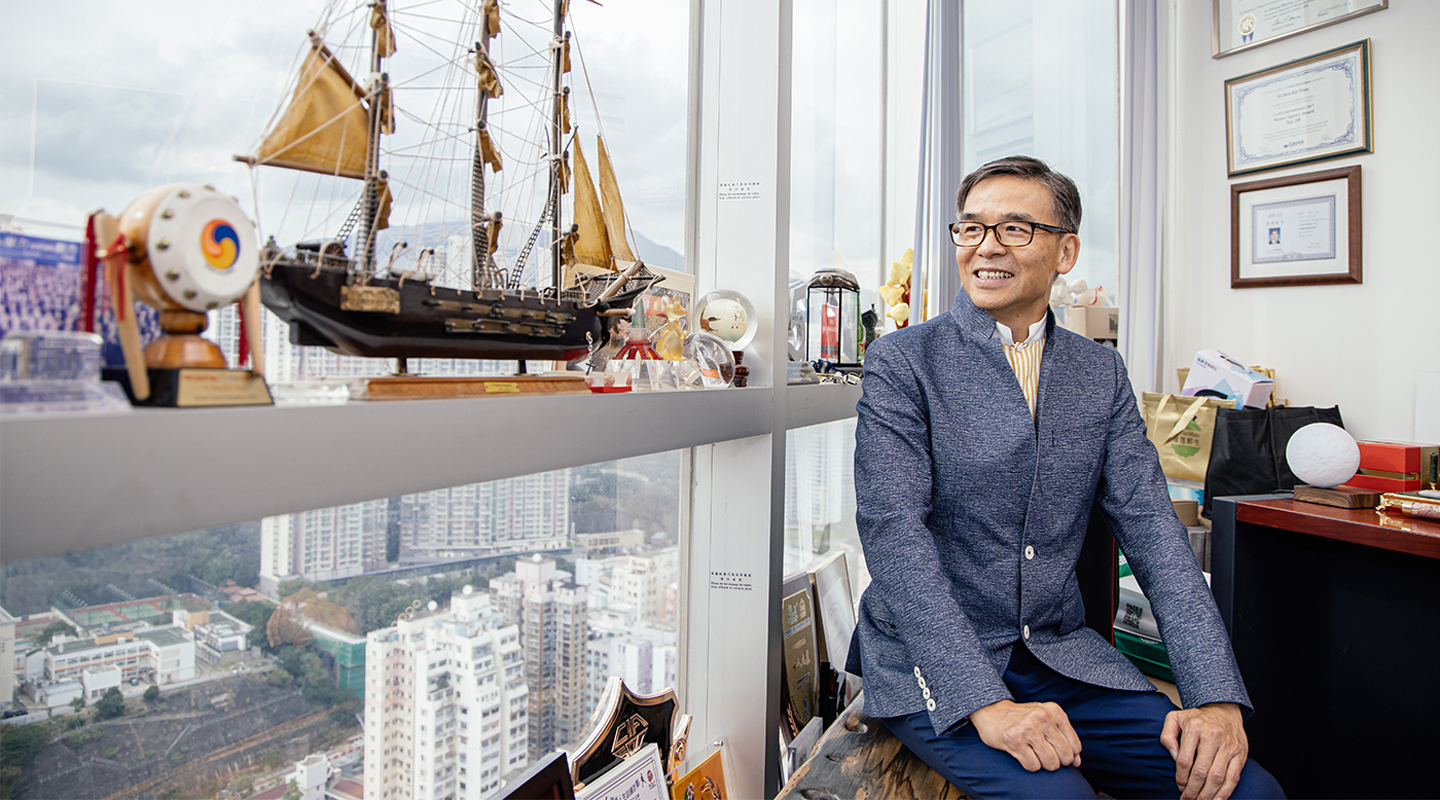 While still trying to figure out what the insurance industry is all about, I arrived at the office of Wizard Financial Group where Titus Yu is its Senior Regional Director. Taking up an entire floor, the office is partitioned into compact, irregular cubicles, the smallest ones only the width of one's shoulders. 'Even the tiniest of spaces must be earned by hard work. If you cannot bring in business, you only sit in the shared area,' Titus explained as he gave me a tour around. 'Even for seats of the same size, their locations—in the centre of the office, along the aisle or facing a certain direction—represent different levels of commitment. We rearrange the seating plan annually based on the team's business performance of the past year.'
This 500-person office, along with the floor below, houses the team of 1,000 Prudential insurance agents managed by Titus, whom he calls affectionately the 'Wizard Family'. 'They are working as agents, not as employees, for Prudential; the Wizard Financial Group is, likewise, not their employer, but merely a "clubhouse" that provides resources and training for them,' Titus clarified. 'Like all my colleagues, I am self-employed.' Finally I began to catch on.
For someone who is already a sexagenarian, Titus is slim and athletic, which he attributes to workout at least five times a week, a habit he developed during his university years. A student of business administration at CUHK in the 1980s, Titus joined the basketball team of Chung Chi College on Mondays, the University handball team on Tuesdays, the University athletics team on Wednesdays, the volleyball team of Chung Chi on Thursdays, and the class society of Chung Chi on Fridays. 'I think playing is the most useful part of university life. We can learn about sportsmanship, leadership and teamwork, and we can make a lot of new friends. How can we get to know our seniors or students of other majors if we just sit in the classroom?'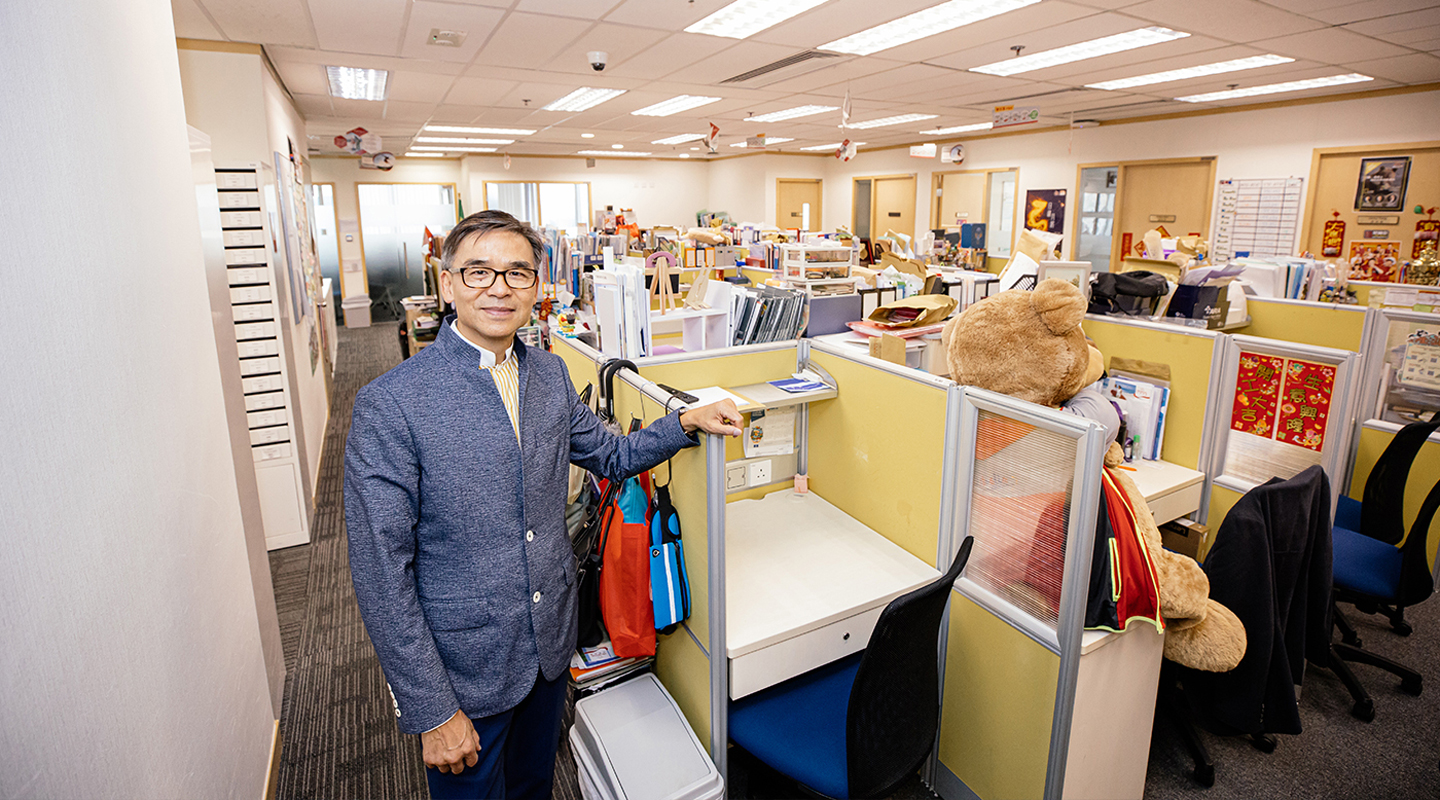 In 1983, Titus graduated and, like most of his peers from business school, secured a job at a bank that would start in a month. One day, he met a senior one year older than he at the canteen. The senior told him he moved to Prudential as an insurance agent after working in a bank for half a year, and he persuaded Titus to join him. Titus turned down immediately.
'Do you think insurance is nothing but a scam?' The senior asked with a smile.
'Of course. It's no good.'
'You still got a month before starting your job. Why don't you come and have a look at my company to see how we swindle people? Then you will learn to be smart not to fall into our traps.'
Titus did join a month's training and, much to his surprise, saw the insurance industry in a completely new light. Nevertheless, he still could not resist the highly acclaimed career in a bank. His training manager did not press him, but gave Titus a last assignment:
'Do you want to see your future? Wonder how your life will be in 10 or 20 years, working in a bank? Simple. You go to work tomorrow. Some senior colleagues or mentors will come and supervise you. You ask them three questions: What is your annual salary? What makes you feel a sense of achievement in this job? And what dreams do you have for the future?'
And Titus got his answers the next day: the annual salary of bankers was decent, but not extraordinary. They learned a lot and had the greatest sense of achievement in the first few years of their career, but things plateaued out after 10 years. As for their dreams and hopes, they wrecked their brains but could not think of any.
'Most bankers we saw 30 or 40 years ago were podgy and bald. The thought of me becoming one of them chilled me to the marrow.' Thus, after working at the bank for just two days, Titus resigned to join Prudential. He has been with Prudential until today.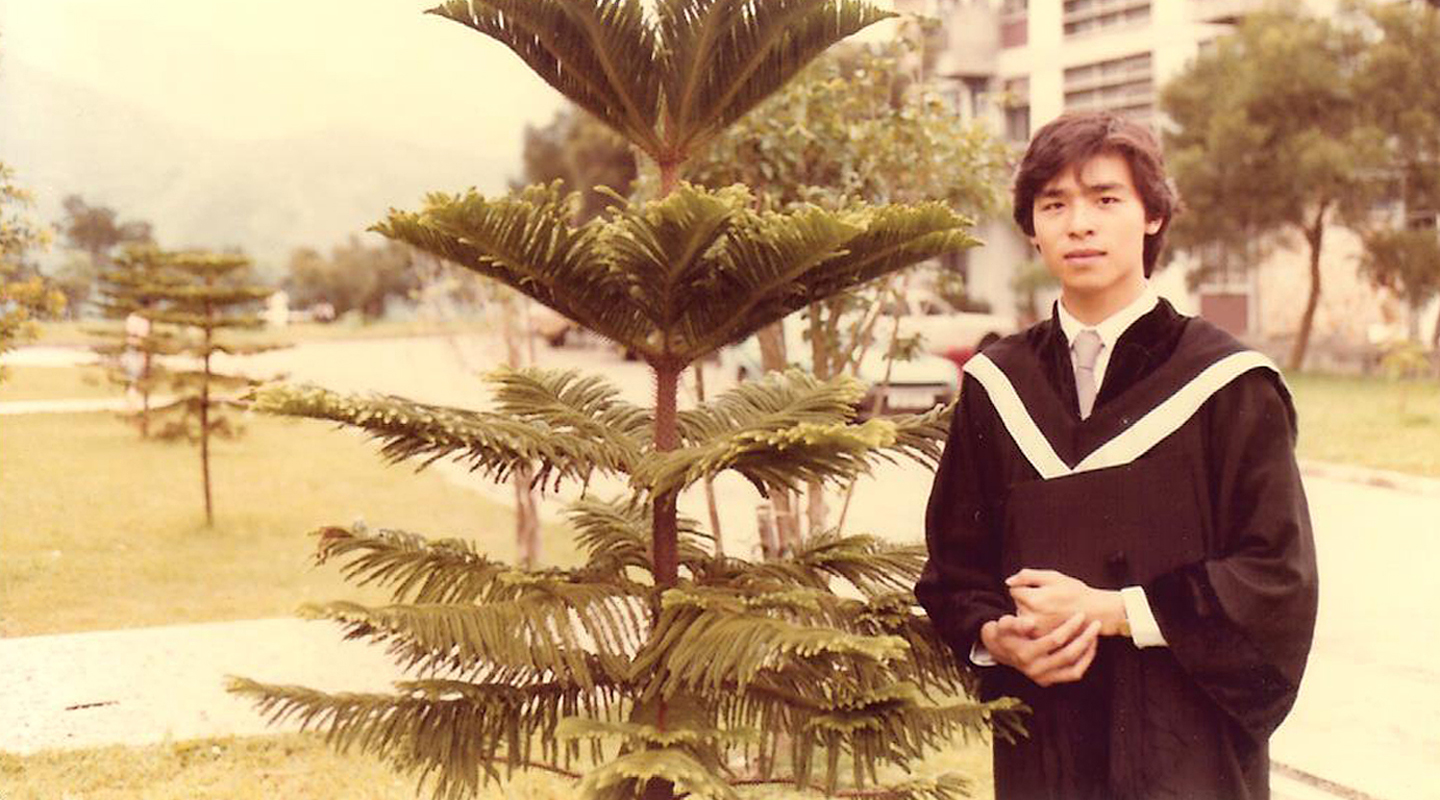 With awfully high turnover rate, why does the financial industry attract Titus and, most of all, why has he worked for the same company for 38 years?
'Because I still have not found a better job than this,' Titus replied half-jokingly. 'Being self-employed gives me a lot of freedom. There is no one bossing me around. There is no such things as annual leaves; I can take as many days off as I want. The "more work, more pay" principle is very fair. It motivates everyone to do their best to generate the most wealth for their clients and for themselves.
'Most importantly, insurance is social security. If I chose to stay in the bank, a few decades later, I might cause a lot of people to overspend and owe huge credit card debts; now my team and I serve around 300,000 clients, helping them plan for the future and protect their families. This social responsibility means a lot to me, which is also something my alma mater has instilled in me.'
What qualities make a good insurance agent? I asked.
'First of all, you have to be resilient to uncertainties and instability,' Titus said, gesturing to the photographer at my side. 'Someone may tell him specifically where the photoshoot venue is or who is going to be interviewed today, but no one tells an insurance agent where to look for new clients, or how much he or she can earn this month.
'In addition, honesty is of paramount importance. You have to win the clients' trust, so that they refer you to their relatives and friends, and your business can grow. You must also be honest and true to yourself—if you are working as an employee, you will still receive your salary at the end of the day, diligent or otherwise. An insurance agent, however, makes a living entirely out of commissions. You cannot survive in this industry if you slack off even in the slightest.
'You've also got to be mentally tough as folks often misunderstand our industry—while you are recommending a product in total good faith, others may think you are trying to deceive them and may even respond with harsh words. Feelings of injustice and frustration are a fact of life for us.'
Then how can you change people's prejudice towards insurance agents? I asked.
'I cannot change the world, so I can only try to be my best self. For every 50 people making insurance claims in Hong Kong, one of them is handled by my team. All that matters is how can we serve this 2% well.'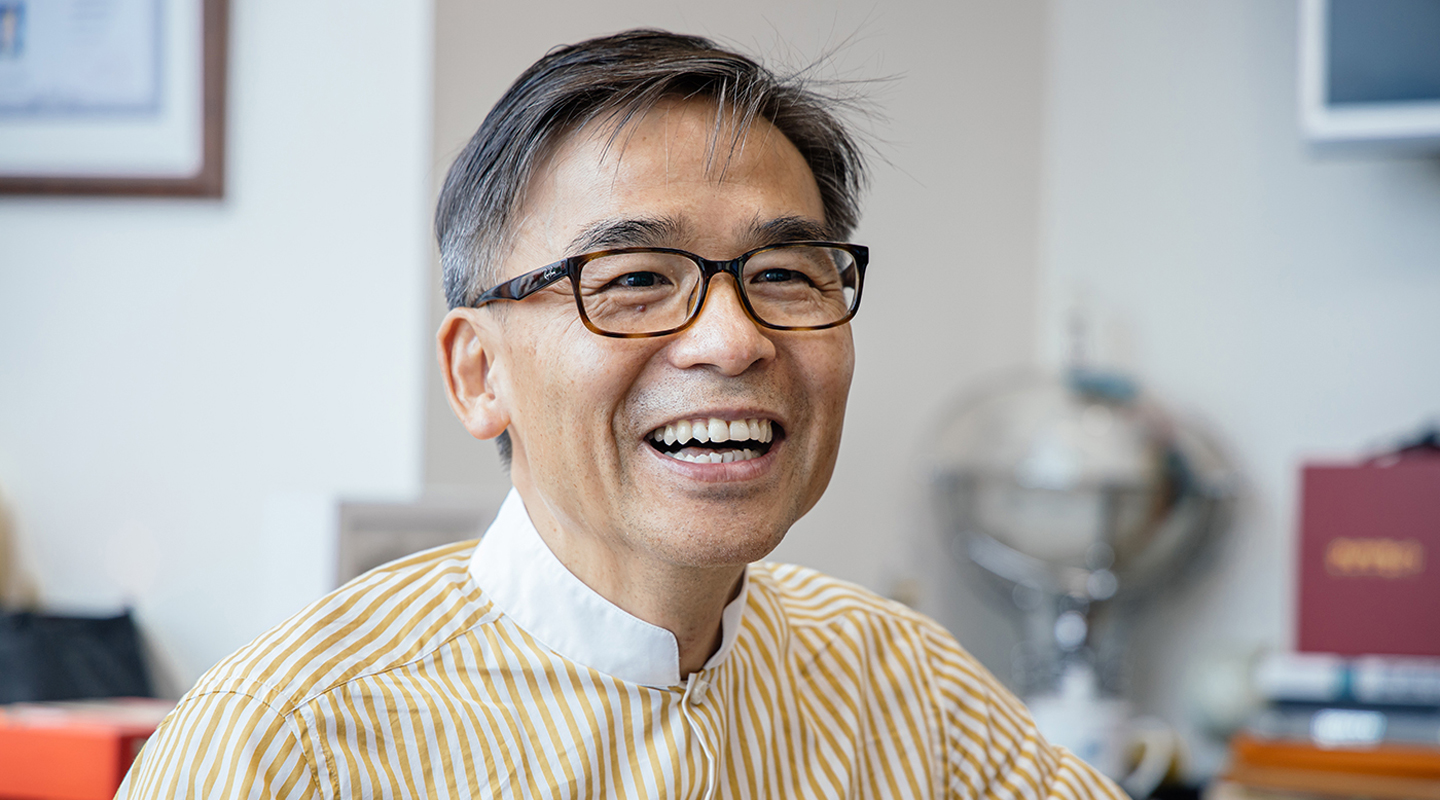 With almost four decades of wealth management experience under his belt, when asked of any tips for creating wealth, Titus remarked that the biggest wealth one can have is not money, but time, health, relationships and happiness, all of which are transient, valuable and take a lot of hard work to maintain. The best investment is not buying property or funds, but investing in oneself, such as reading a good book, enrolling in a desired course or following great teachers. 'One can never lose by investing in knowledge,' he said.
Towards the end of the interview, Titus recalled the motto of Chung Chi College, 'In Pursuit of Excellence'. 'I often remind myself to put this motto into practice, and every week I reflect on how to become a better person, a better manager, a better partner and a better friend. I pass through this world only once. So for whatever good I can do for the world, I will do it right now. This is the secret of living a life of great abundance.'
Reported by christinenip@cuhkcontents
Photos by Eric Sin
This article was originally published on CUHK Homepage in May 2021.