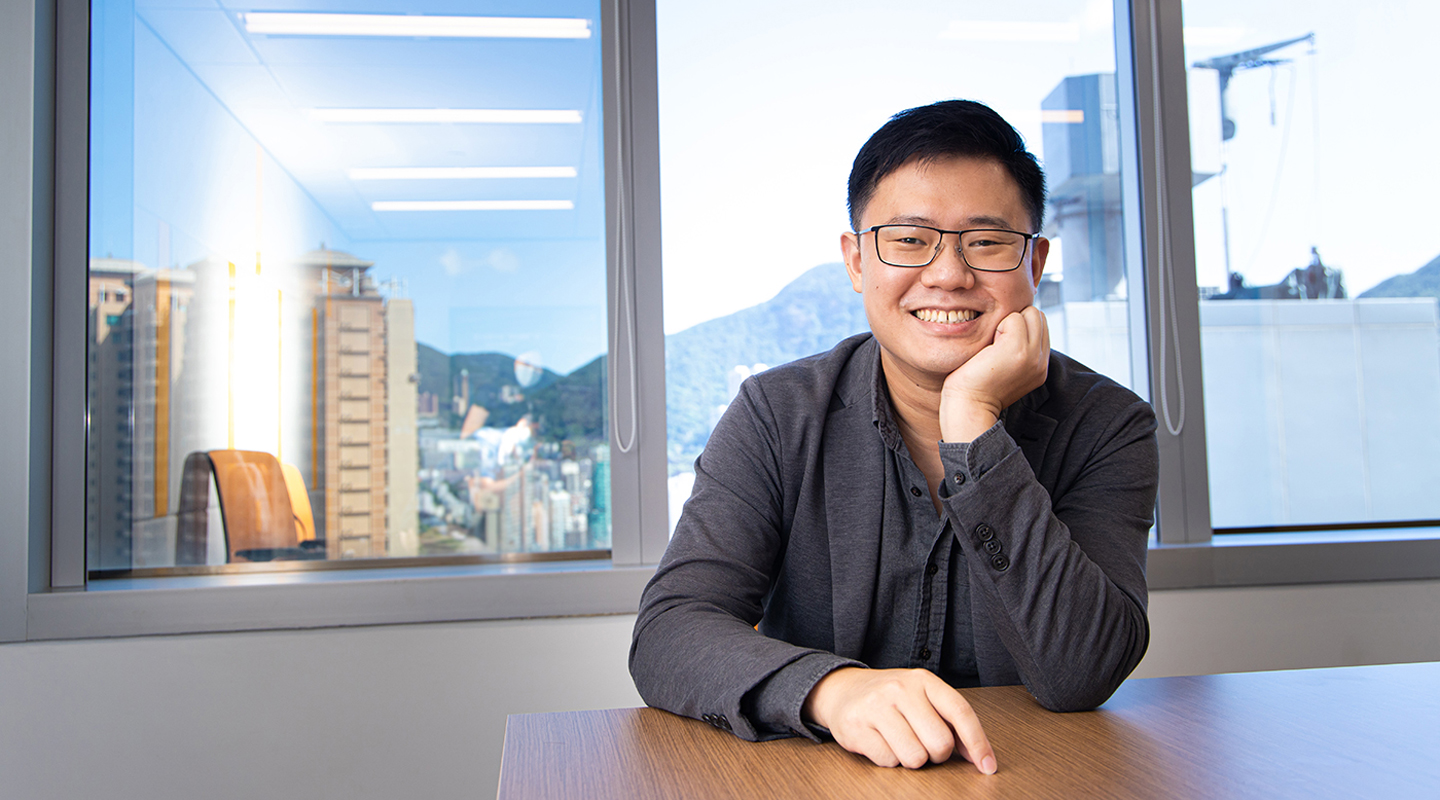 Following his suggestion, I met Tony Tung at the Chinese e-commerce firm Alibaba's office in Causeway Bay. After our interview, he sat by the window, pondering the lush and hilly terrain of Happy Valley interspersed with the city's distinctive skyscrapers. In the radiance of the August sun, I saw the boy of yesteryear fond of gazing out the window and the venture capitalist of today—managing director of Gobi Partners in charge of the one-billion-worth Alibaba Hong Kong Entrepreneurs Fund—rolled in one. The scripts of one's destiny may have been written long ago in some unremarkable hours of one's life.
The prologue to Tony's adventure starts with a second-hand computer. When he was in Primary 3, his mother fetched him a computer from a relation. The beeping sounds of the long forgone 56K modem initiated him into a magical world. 'I enjoy building something from scratch. Programming is like waving a magical wand. I can make anything come true.' On a random day, the eight-year-old came across Bill Gates on a magazine cover and bought it home. He read that Gates, a computer programming aficionado, left Harvard to start Microsoft and had brought about the tech boom by the age of 30. The flame of entrepreneurship was ignited in the little boy: like aparecium in Harry Potter's world, the Gates legend revealed to him incredible, breathtaking horizons.
Fast-forward to college admission days, unlike his classmates who went for more popular choices, Tony had his eyes set on the engineering and business administration double degree programme first offered by CUHK in his year of admission. 'Technological advancements can revolutionize the world. However cutting-edge they are, we still need to bring them forth through commercial means.' The amphibious youth was among the eight students admitted to the new programme in 2007, wherein he specialized in computer engineering and financial engineering. Now, a broader vista awaited him.
Weighty Talks
'The CUHK campus has been indelibly characterized by a scholarly and romantic ethos; it instils in me longings for knowledge and truth,' recollected Tony. 'Talking study, life and aspirations with schoolmates of varying backgrounds has been the most cherished moments of my university life. We burnt the midnight oil coding on the first floor of the Ho Sin-hang Engineering Building, chatted with friends through the night beside the Lake Ad Excellentiam...' The melodic days sing true songs in the depths of the investor's soul.
By the time Tony entered university, mainland students had been arriving at local campuses to pursue undergraduate studies. The mainland students, top-scorers in the millions taking the tough entrance exams, had their goals clearly set. They were different from local students who took their time in exploring what university life had in store for them. Tony the homegrown boy mingled well with both local and mainland schoolmates. Graduating in 2011, he founded his own business with his mainland classmates. In 2016, Gobi was entrusted with Alibaba's one-billion-worth Hong Kong Entrepreneurs Fund and had to identify a Hongkonger familiar with both Hong Kong and mainland China, and possessing an entrepreneurial track record to manage it. Tony was a natural fit.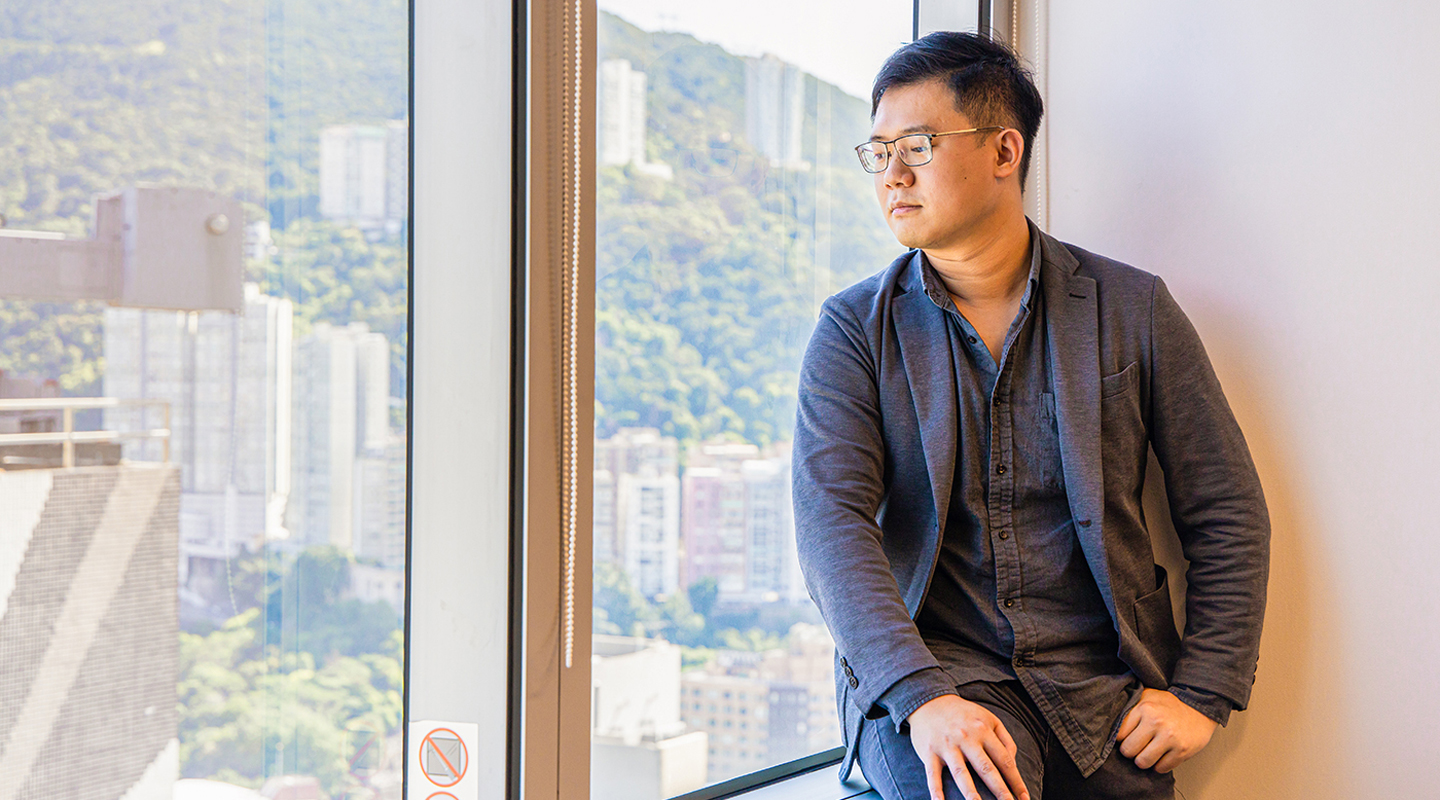 Venture capital is about investing clients' capital in promising and high-growth startup companies. Acquiring a minority stake, venture capitalists sell it when the business matures and profit from exponential returns. Reaching out to startups forms these investors' daily regimen: Tony meets on the average with six to seven startup entrepreneurs every day. After the meetings, he would thoroughly research and vet the suitable teams. Once this is done, Tony would negotiate investment terms with the entrepreneurs and what follows would be portfolio management that takes years—that is, developing business strategies, furnishing the entrepreneurs with talents, resources and connections; in sum, affording the founders of every possible means to make things work for them.
Missed Connections
Venture capital investments are a long haul. Between initial investment and final payout it can take five to more than 10 years. When to enter and exit is a fraught spot for many of the investors. Tony is patient enough to wait things out; what he deplores most are missed connections.
'You've got to meet lots of different people as an investor. Out of 1,000 guys, you may work with five or six of them at the end of the day,' Tony fell silent, and said not without a tinge of rue: 'I value relationships. If I meet a founder and decide not to invest in the project, she will think I'm no good. I treat people sincerely, but it happens some of them and I are not standing on mutually benefitting grounds. I wish to make friends with the founders, but when they have other investors or business partners in mind and have to liaise with them, it's natural that we would miss out on each other.
'This happens every day. I had started my own business too, and I appreciate the motivations of and stories behind every entrepreneur. I go about meeting them, becoming rather detached from my investor role and hoping to befriend them. Of course I cannot please everyone, but… time will tell,' his complexion softened, and he uttered tenderly: 'All these years in entrepreneurial circles, I've found real friends with whom I share a deep bond that goes beyond even my childhood friendships. Many of us are not bound by material interests, nor are we in any kind of collaborations; we're just like-minded friends. But these relations are what counts, and they are meant for a lifetime.'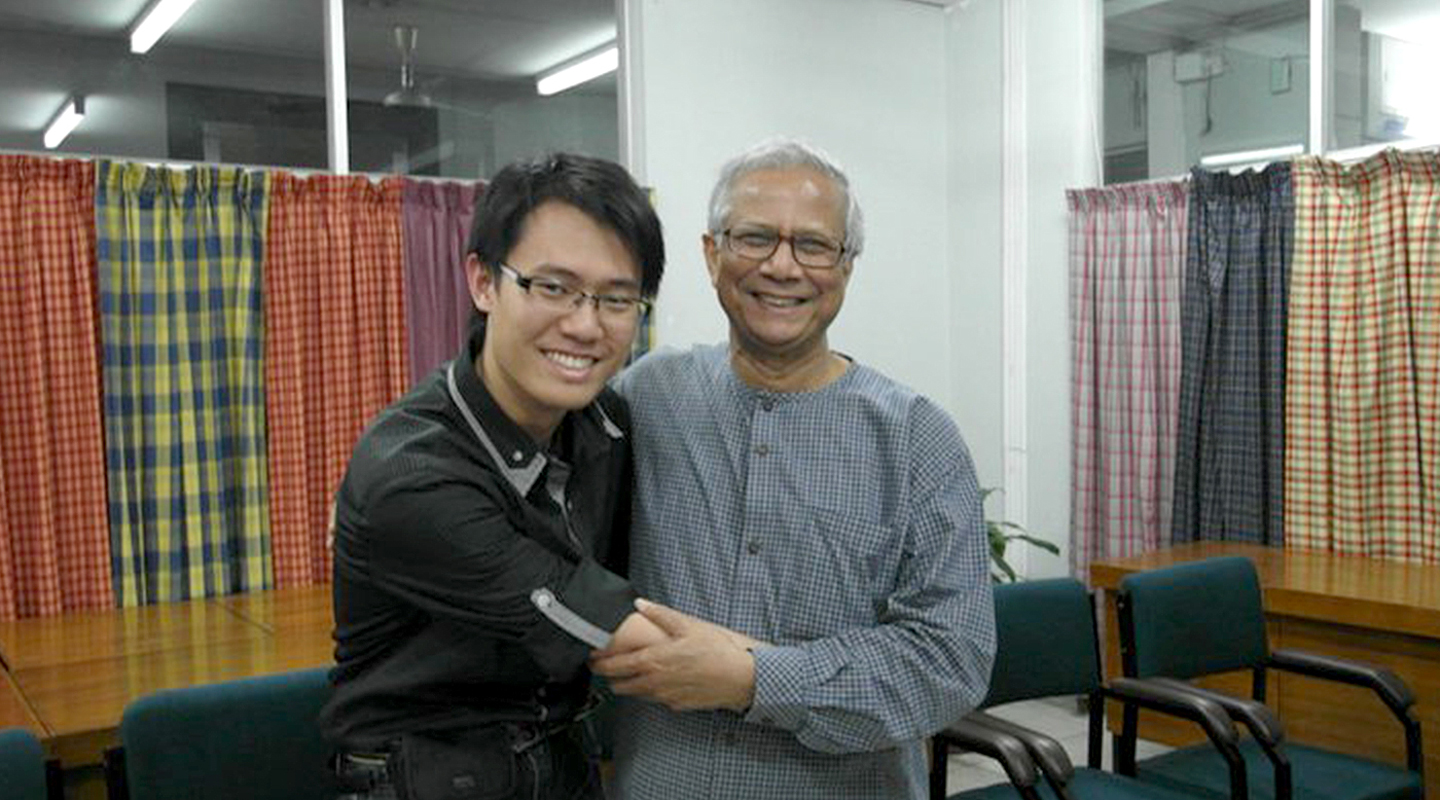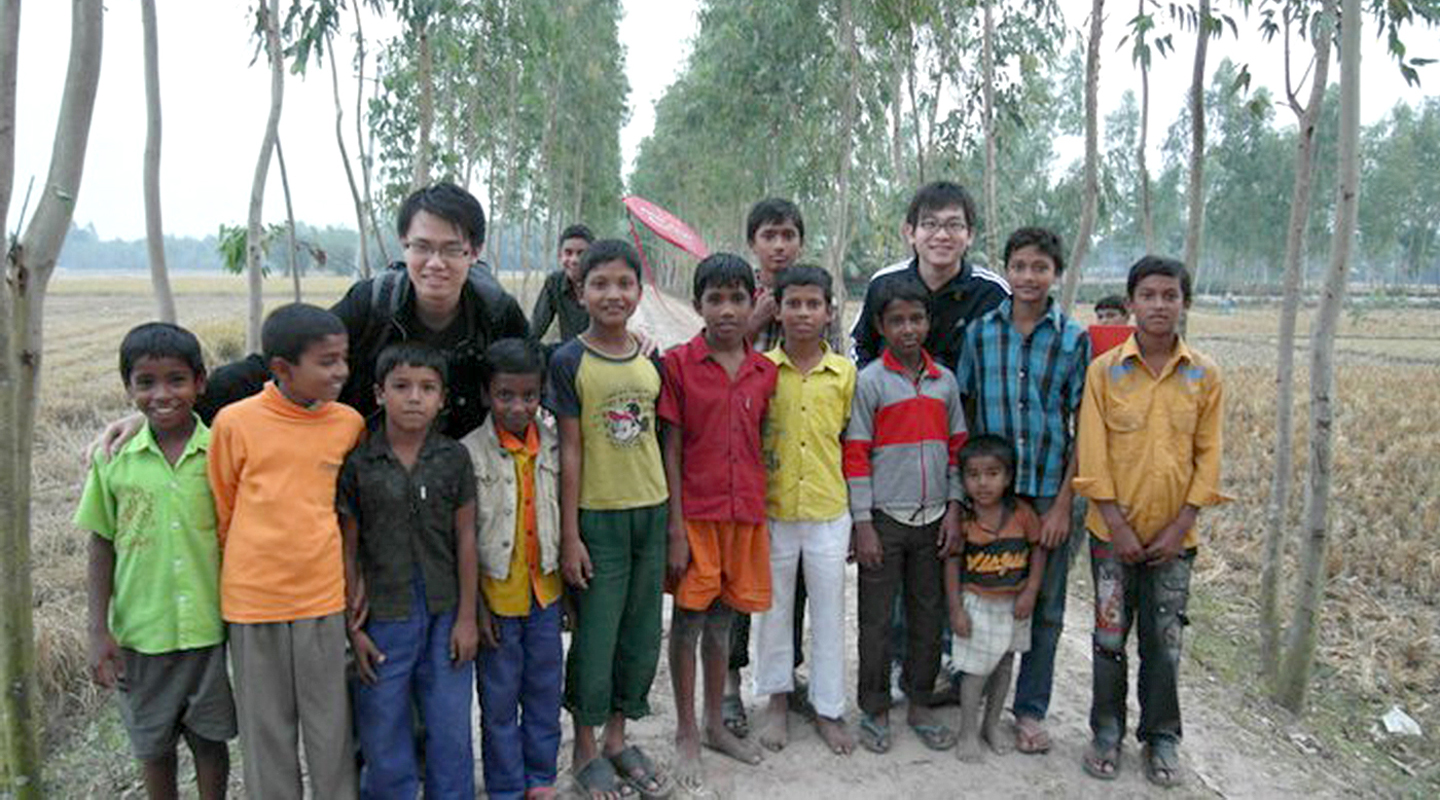 'Will your valuing of relationships make you ill-fitted for the business world?' I hazarded.
'Nope. Business is about people, even more so in Chinese societies. It is not a weakness, but a strength.'
'But in business, instrumental rationality comes first, that is, seeing people as a tool for profit?'
'In a capitalist society, business is an institution through which a society functions and progresses. Under the current arrangement, all aspects of daily life, say, food, clothing, housing and transport are intertwined with commerce. Creating value is the raison d'etre of business; in operation, it can be purely profit-driven. However, back to the basics, why do we want to purchase goods and services? It is because they solve our problems. So, it is intrinsically good. Of course, how one makes profit is also important.'
'Those who flourish in business have never been ones who set their sights on mere money, because they possess a grander vision that speaks to others and makes their business a success. This is even more so in today's Internet era,' remarked Tony.
Fulfil Others' Wishes as if They're Yours
In the venture capital world where decisions are worth millions of dollars, the common currency is not money, but trust: the trust of investors and startup entrepreneurs. Quite a few times entrepreneurs under Tony's stewardship have called in the still of the night, crying their eyes out and telling him their businesses may be folding any moment. Such confessional moments, where his charges confide in him their fears and failures, have moved him unfailingly.
'How did you counsel them?'
'Don't talk, let them talk. Be a good listener,' the entrepreneur-turned-investor observed. 'The trials and tribulations of entrepreneurs are all but opaque to those outside the game. Entrepreneurs are mostly a clever bunch; what they want is not advice, but to vent their feelings. Once they feel emotionally attached, and that you are in sync with them, it will be a huge relief,' he continued, softly and solemnly: 'And then we'd get back on track, get to grips with the situation and work things through.' Tony has a brother and two sisters, all his junior, with whom he loves to talk about life and aspirations. The companionship he offers entrepreneurs is the selfsame brotherly, unflattering one that helps them grow and tread a distinct path. In the end, fortunately, the entrepreneurs all weathered the storms and thrived.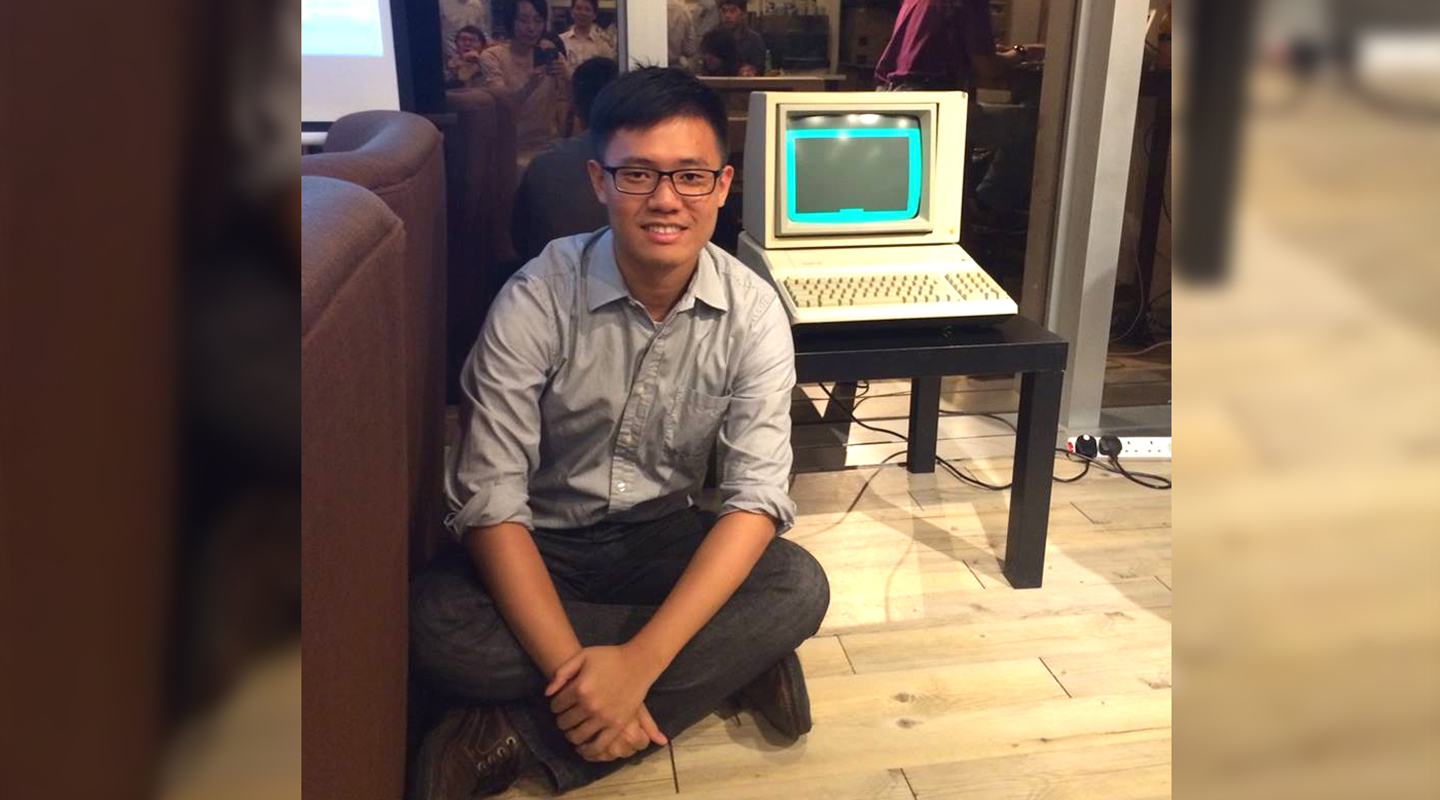 Dream like an Entrepreneur
Having been in the shoes of entrepreneur and investor, what advice does Tony have for business founders? He pondered and said, crisply: 'Fail smart. Success often comes with pure luck and is not replicable. One may succeed once and rest on his laurels afterwards. But personal experience tells me genuine success comes through innumerable failures, knowing how to prevent them, and eventually reaping the fruits. This kind of success is way more solid. It is grounded in your strength, rather than a stroke of luck.'
And for venture capitalists? 'Dream like an entrepreneur,' he affirmed. 'As I work, I find myself not much different from an entrepreneur. We do not have any book to play by in this trade; what guides us are our goals and dreams, in which we keep entrepreneurs company, helping them get things off the ground and in turn, bringing our dreams to life. The resources and platforms we have should allow us to do more, bigger things with greater impact.
'Venture capitalists have a big role to play in pushing society forward. I am humbled by this profound responsibility, and am ever delighted as I get on with my work every day,' expressed Tony.
Wrestling in the money world, Tony has a soft spot for Linghu Chong, the free-spirited hero in Louis Cha's The Smiling, Proud Wanderer. On the one hand, he rises above sectarian politics and stays true to his self; on the other hand, he insists on being kind to every soul he meets and reaps genuine friendships wherever he goes. Tony cherishes a similar philosophy: believing in the power of kindness and standing by his own principles, he toils away in the obscurest of hours, reassured in the knowledge that he would be joined by great souls around the corner.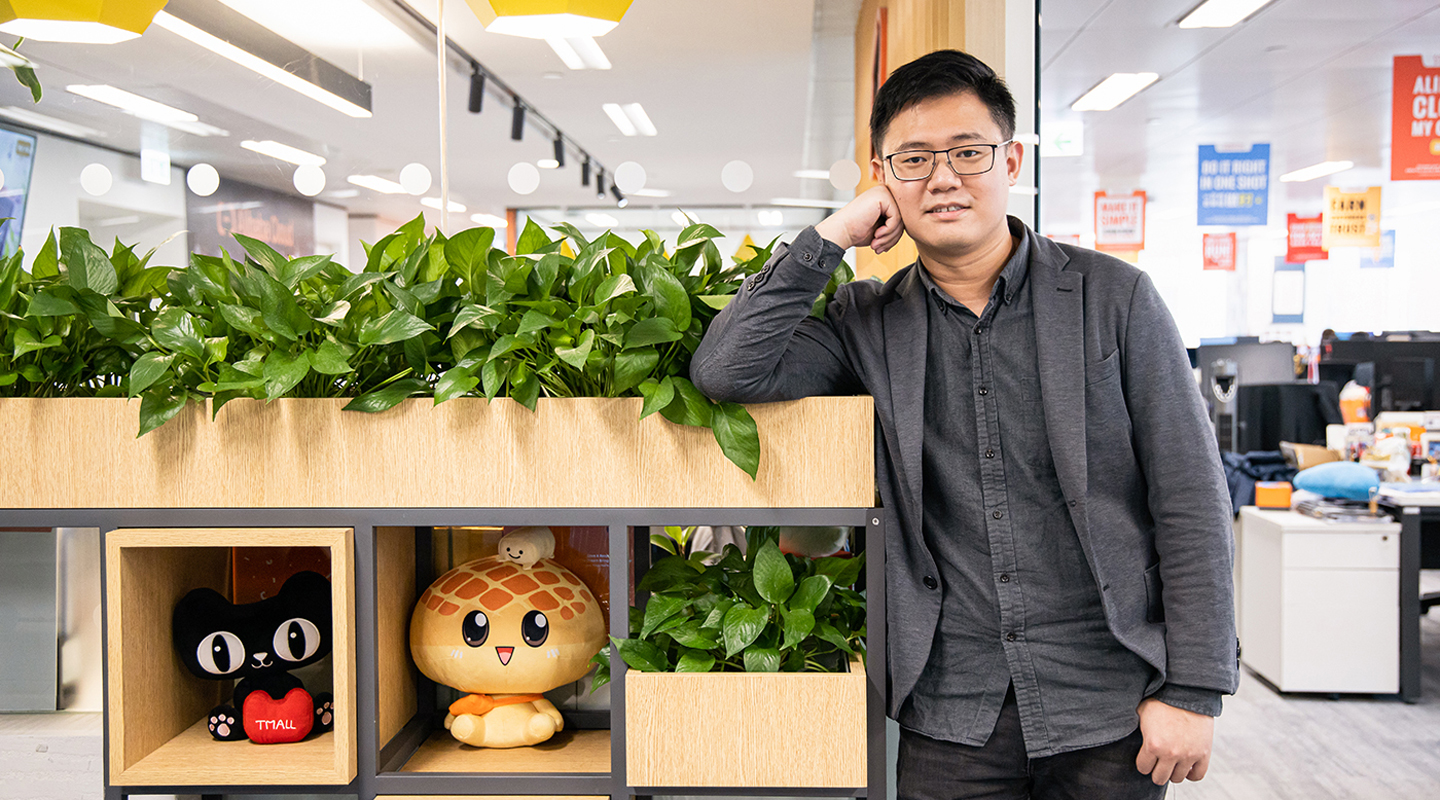 By amyli@cuhkcontents
Photos by Eric Sin