Movie-watching was once synonymous with cinema-going. Nowadays, cinemas are shrinking in size, and the movie screen has moved from cinemas to television sets,...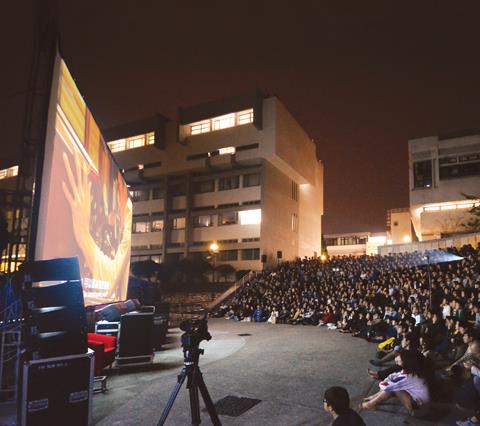 KANO, the opening film of the I‧Care Film Festival, was screened on 18 March at the New Asia Amphitheatre. Around 1,000 teachers and students watched this movie about a ragtag baseball team from southern Taiwan making it to the finals of Japan's high school baseball championship. Wei Te-sheng, producer of the film, attended the post-screening discussion hosted by film critic Fung Ka-ming to share his views on life and movies with the audience. Please click here for details.
Copyright © 2020. All Rights Reserved. The Chinese University of Hong Kong.