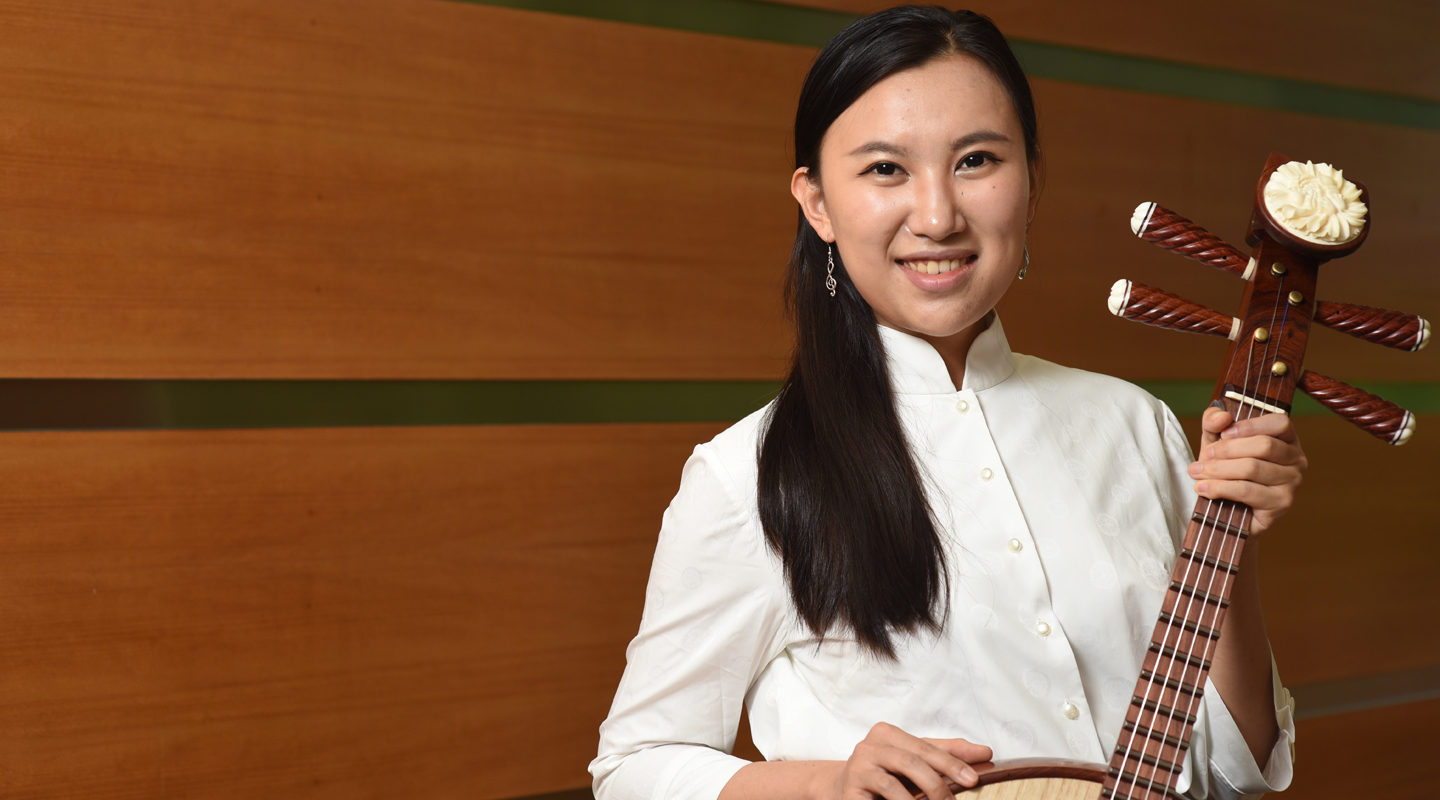 Rosa Zhang
2016 President, The Postgraduate Student Association of CUHK (CUPSA)
M.Phil. student in Ethnomusicology
Why did you choose to study ethnomusicology at CUHK?
When I was young I wanted to become a doctor. But if I had to choose between music and medicine, it's always music that came first. I became interested in learning about music from different cultures when I was an undergraduate student in opera singing in the US. I wished to write about what music could bring to people and to cultures. After comparing institutions that offer postgraduate programmes in ethnomusicology, I found that CUHK's was the most suitable for me and I am glad that I went for it.
What are the reasons for joining CUPSA?
This has to do with my experience in the US. When you are alone in a foreign country, you are naturally attracted to any place that makes you feel like home. When I first came to CUHK, I was introduced to the then CUPSA Executive Committee members at the orientation camp. I quite liked the Association, which gave me a feeling of being home. So I joined the Association because I wanted to have more opportunities to serve other students. It was serendipity that brought me and CUPSA together.
Why this year's Executive Committee is called 'PostGreat'?
'Post' refers to postgraduate students and 'Great' refers to great hearts and talents. Our mission is to connect and serve students with great hearts and talents from different backgrounds.
Would you share your research topics and related learning experience with us?
My thesis is on contemporary Buddhist music in Taiwan. Contemporary Buddhist music has incorporated many elements of popular music so as to reach a wider audience. The line between the two has become very fine. The lyrics one hears are often taken directly from the sutras and the singing takes the form of chanting. And on top of traditional instruments such as the violin and the piano, wooden clappers and bells would sometimes be used to create an aura of purity and solemnity. Taiko drums would also be employed to invigorating effects.
I am a believer of Buddhism. Humanistic Buddhism is flourishing in Taiwan, which made me want to research on Buddhist music in Taiwan. This April I stayed at a temple in Hualien for two weeks and learned more about music and Buddhism from a Buddhist nun there.
What musical instruments do you play? Have you participated in any competitions?
I can play the violin and the guitar. Recently, I started to learn zhongruan. Zhongruan is like Chinese guitar. While I was still in the US, I participated in the Chinese Million Star, a singing competition in Taiwan, and even made the final eights in the US chapter. I also formed a band with some friends and we called ourselves 'Band Momentum'.
How has your experience in music competitions supported your role as the President of CUPSA?
Charisma is essential for both participating in a singing competition and leading an organization. I mean the inherent confidence that can keep you calm and poised at critical moments. On top of charisma, being a leader also requires excellent time and relationship management skills, as well as a willingness to sacrifice time to serve others.
What are your plans for 'PostGreat' and what are your future plans?
In the past few months, 'PostGreat' focused on promoting cultural integration on campus. From September, 'PostGreat' will also be holding charity activities and career events such as recruitment talks and alumni sharing sessions.
As for me, I plan to follow my passion for teaching by applying for a PhD. I hope to become a music professor and make available my experience and research findings to all those who share the same passion in music.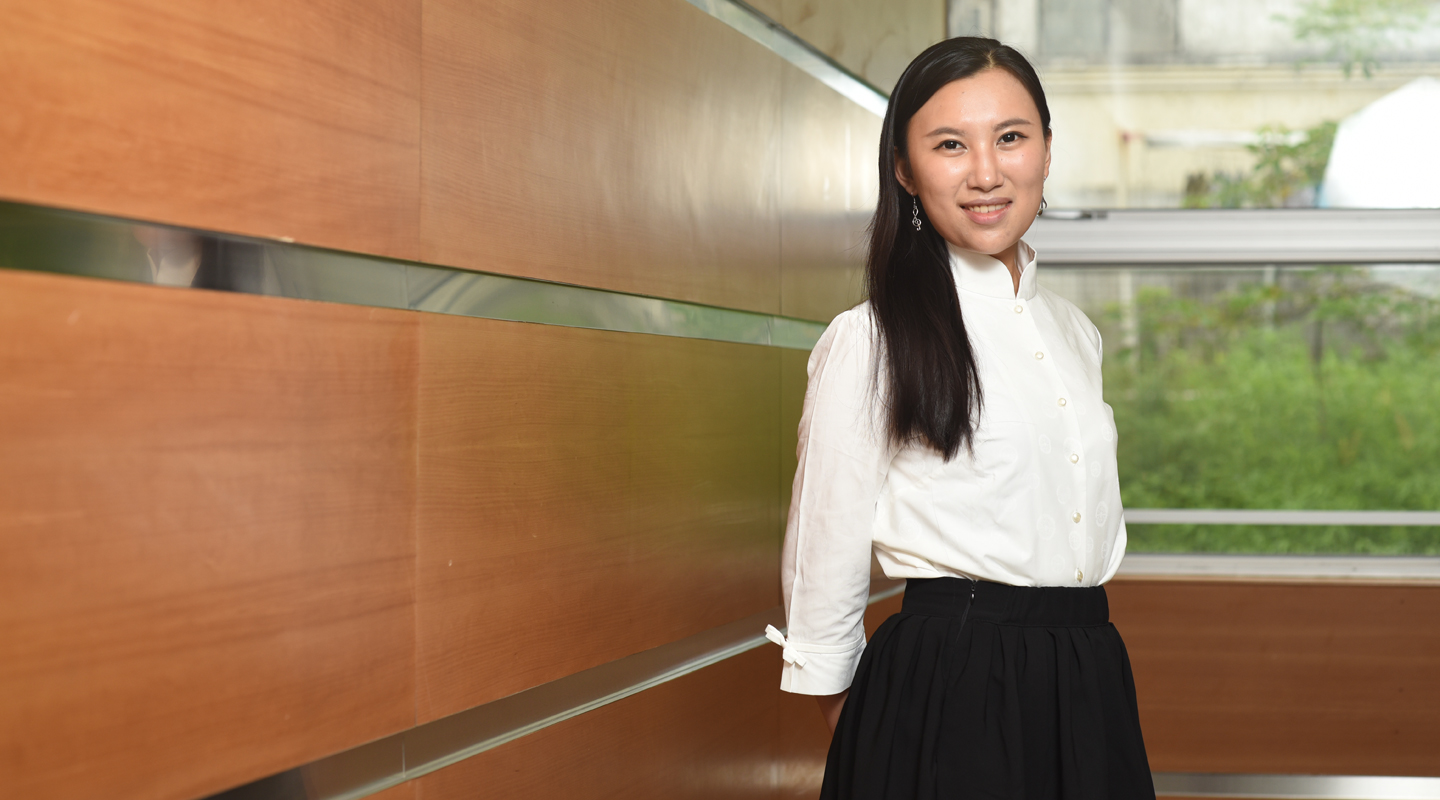 This article was originally published in No. 481, Newsletter in Aug 2016.