The only Rhodes Scholar from Hong Kong in 2021 hails from CUHK. Since the scholarship was introduced to Hong Kong in 1986, CUHK has produced 15 Rhodes Scholars, the most among all local tertiary institutions. The scholarship this year goes to Rachel Leung, a graduate of the Faculty of Medicine's Global Physician-Leadership Stream in 2020 who was affiliated with S.H. Ho College. Knowing that Rachel must be busy working as a houseman at the Tuen Mun Hospital, I reached out to her to arrange for a Zoom interview, but she replied apologetically that she could only take my call at a brief break as she would not have any rest day in the coming month.
So a phone call it was. A brisk voice came from the other end of the line. 'I was so shocked and thrilled when I got the good news, because I felt I didn't stand out in the interview, and the other applicants were all very competitive,' Rachel recalled.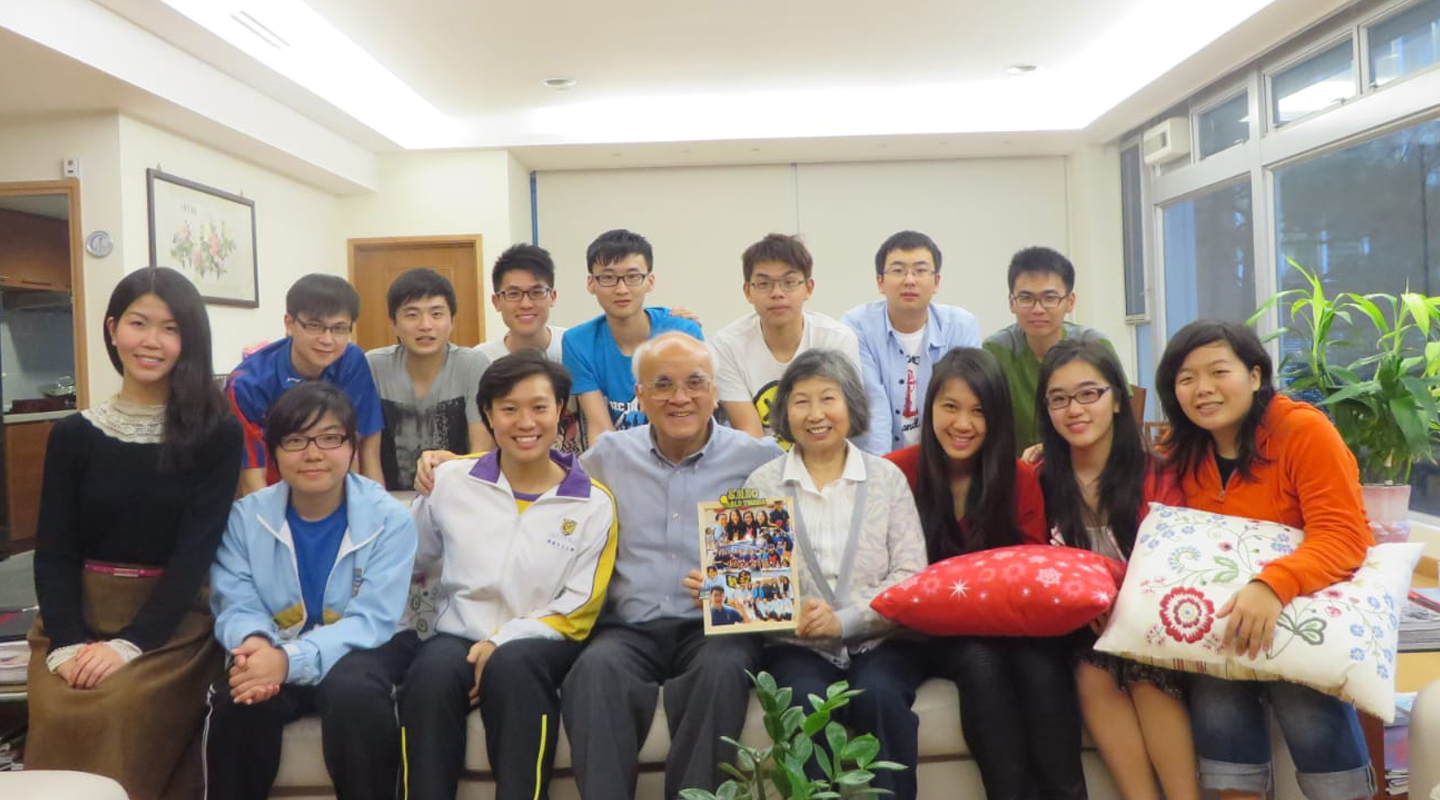 How humble Rachel was! Her close friends at CUHK were proud of her earning the award, and Rachel was most grateful to Prof. Samuel S.M. Sun, Founding Master of S.H. Ho College, who wrote the letter of recommendation in support of her application. 'I owe this honour to Professor Sun,' she said. Professor Sun, who moved to Hawaii upon retirement, penned his response to the good news at my invitation:
'It had been my earnest wish as Founding Master that S.H. Ho College could nurture Rhodes Scholars out of our students. Every year, I observed students who met the criteria of this prestigious award, and guided and encouraged them at gatherings as well as other College events. I also supported their applications by being their referee and sending my letters of recommendation.
'Since her freshman year, Rachel has been radiant with her all-rounded talents and energy, especially her remarkable leadership skills. She was well-loved by her peers in gatherings and events.
"Garnering a Rhodes scholarship upon graduation is indeed a well-deserved honour. I am glad to recommend Rachel for her outstanding capabilities and extensive resume. In fact, I found myself not having much to say about her shortcomings, so I simply wrote 'I could not have asked for more had she been my daughter.'"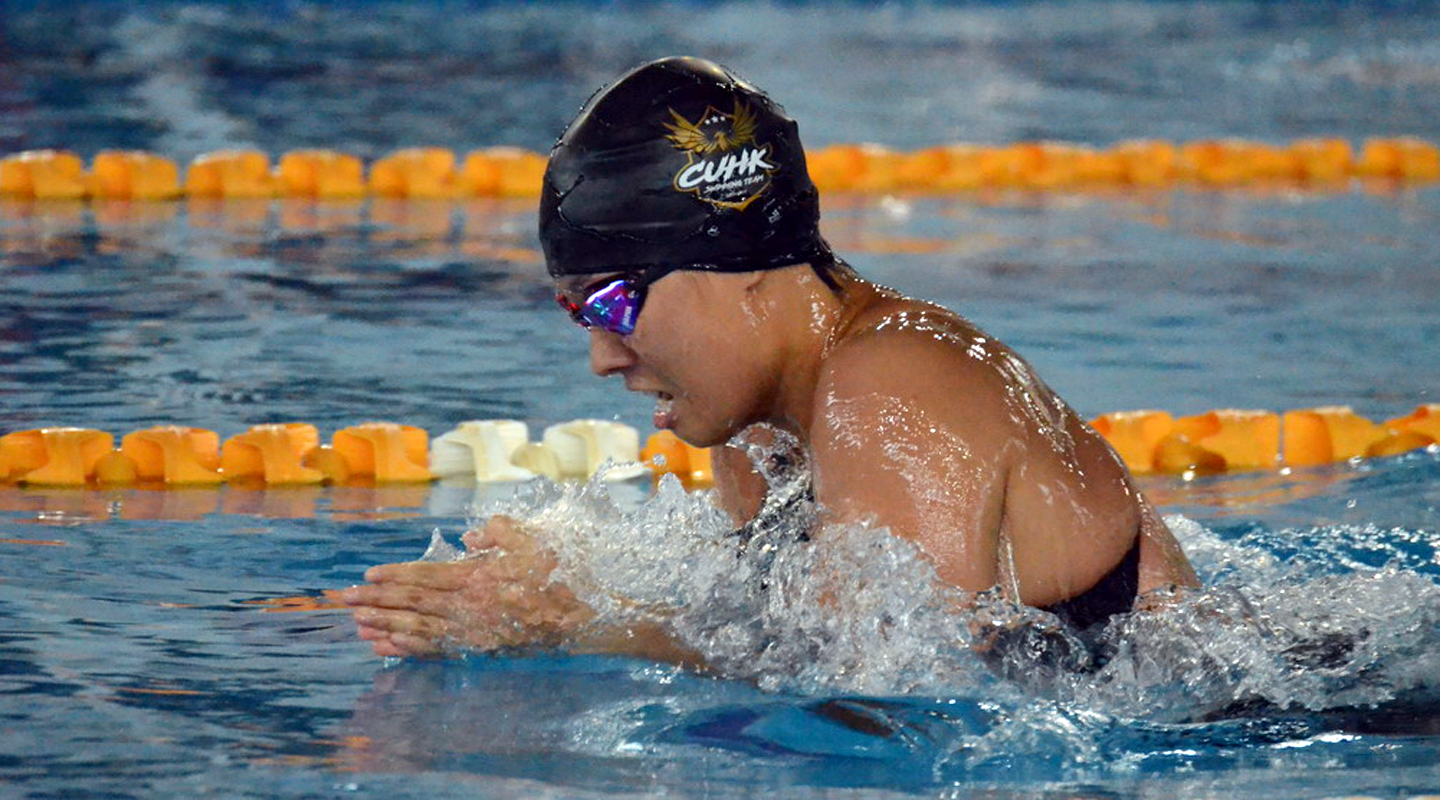 True enough, Rachel's resume cannot be more substantive, and needless to mention her stellar academic achievements. Having been a swimmer since she was seven, she joined the Hong Kong national team at age 10 and swept numerous awards. She is also an active volunteer. 'I've been bringing dog doctors to elderly homes, giving out rice, planting trees, cleaning up beaches and so on. I love to try new things, meet new people and hear their stories,' Rachel explained.
During her study at CUHK, Rachel read public health for a semester at Brown University through a College exchange programme and participated in the College's volunteering programmes in Cambodia and Uganda. She also applied for the Innovation and Technology Scholarship to research on cardiovascular diseases and hypertension of Chinese people at the University of Oxford for two summers.
Thriving in challenges, Rachel has long been a volunteer for a Cambodia-based non-profit organization. She also worked at the Singapore office of global think tank ACCESS Health International, conducting policy research on building healthcare systems for aging populations commissioned by the World Health Organization. She later assisted in establishing ACCESS's Hong Kong office and developing digital health solutions in the Asia Pacific.
'Outgoing, cheerful and disciplined, Rachel is an elite sportswoman who constantly strives to be better,' remarked Prof. Patrick Yung Shu-hang, Chairman of the Department of Orthopaedics and Traumatology. Professor Yung leads the CUHK Sports Medicine Team, which regularly provides medical treatments to CUHK athletes. He has been working closely with Rachel since she joined the team.
Professor Yung is delighted with Rachel's achievements. 'As captain of the CUHK swimming team, Rachel believes in teamwork and led the team to reach new heights. Her pleasant and humble character, patience, kindness and excellent interpersonal skills make her a beloved player in the team.'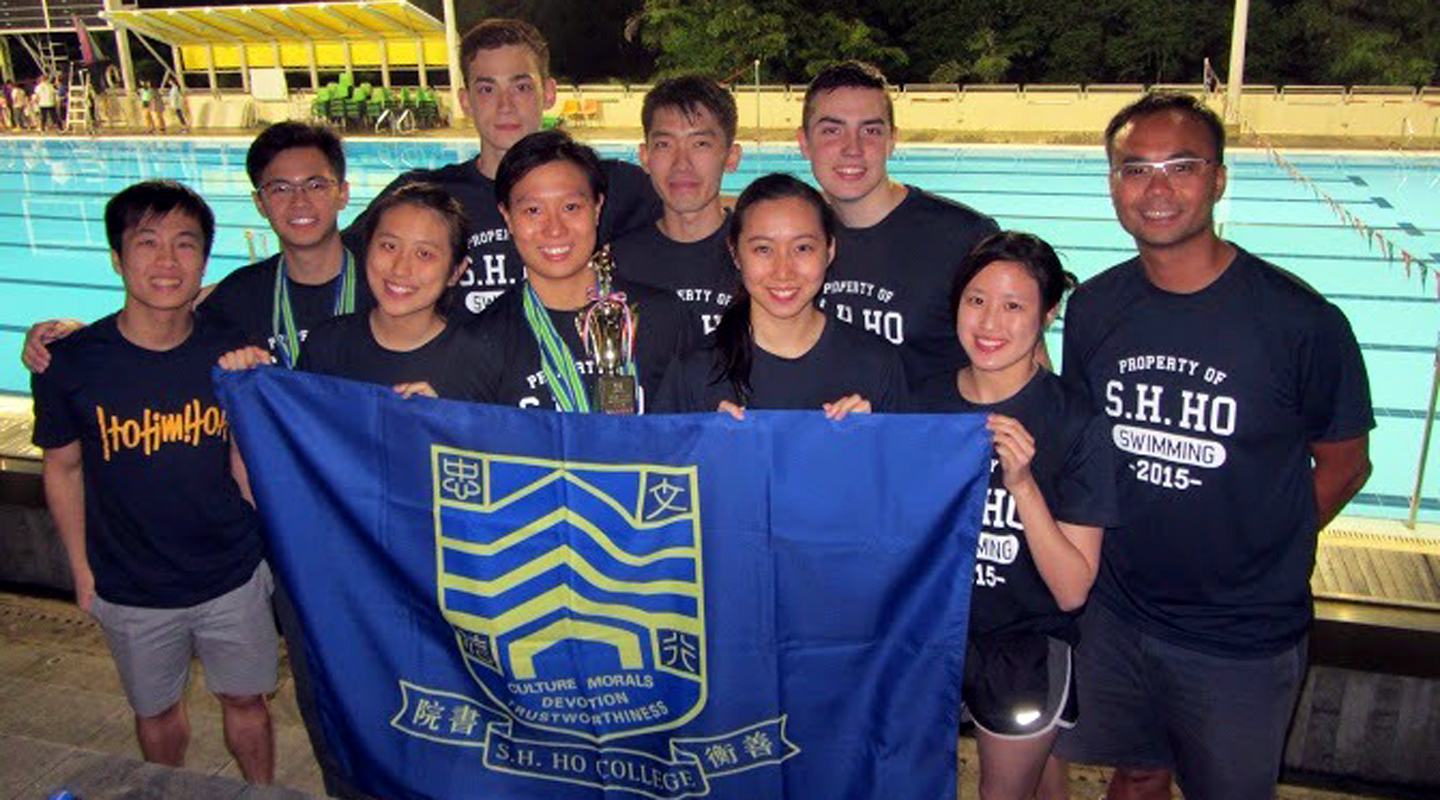 Another singer of Rachel's praises is CUHK swimming coach Mr. Clement Wu Tat-cheung. Mr. Wu is lecturer at the Physical Education Unit as well as a member of S.H. Ho College. 'Rachel is proactive, diligent and helpful. She has never shown any signs of arrogance as a Hong Kong national team member but maintains a delicate balance between confidence and humility. She aims high and works ceaselessly towards her goal,' said Mr. Wu.
'Rachel puts the team above all else, helping teammates refine their posture and skill, while also thinking strategically to give up competing in the category she is stronger at, in order to pass on the opportunity to her teammates. I'm impressed by her analytical skills as well, especially when discussing the enrolment roster for competitions. She knows the opponents' limitations very well and is insightful in organizing our team formation to raise our odds for winning.'
How would Mr. Wu rate Rachel? He responded, 'I'll give at least 12 out of 10. She is a legendary multitasker! She was also an outstanding player in the College's rowing team and table tennis team, sweeping a host of prizes in inter-College competitions.'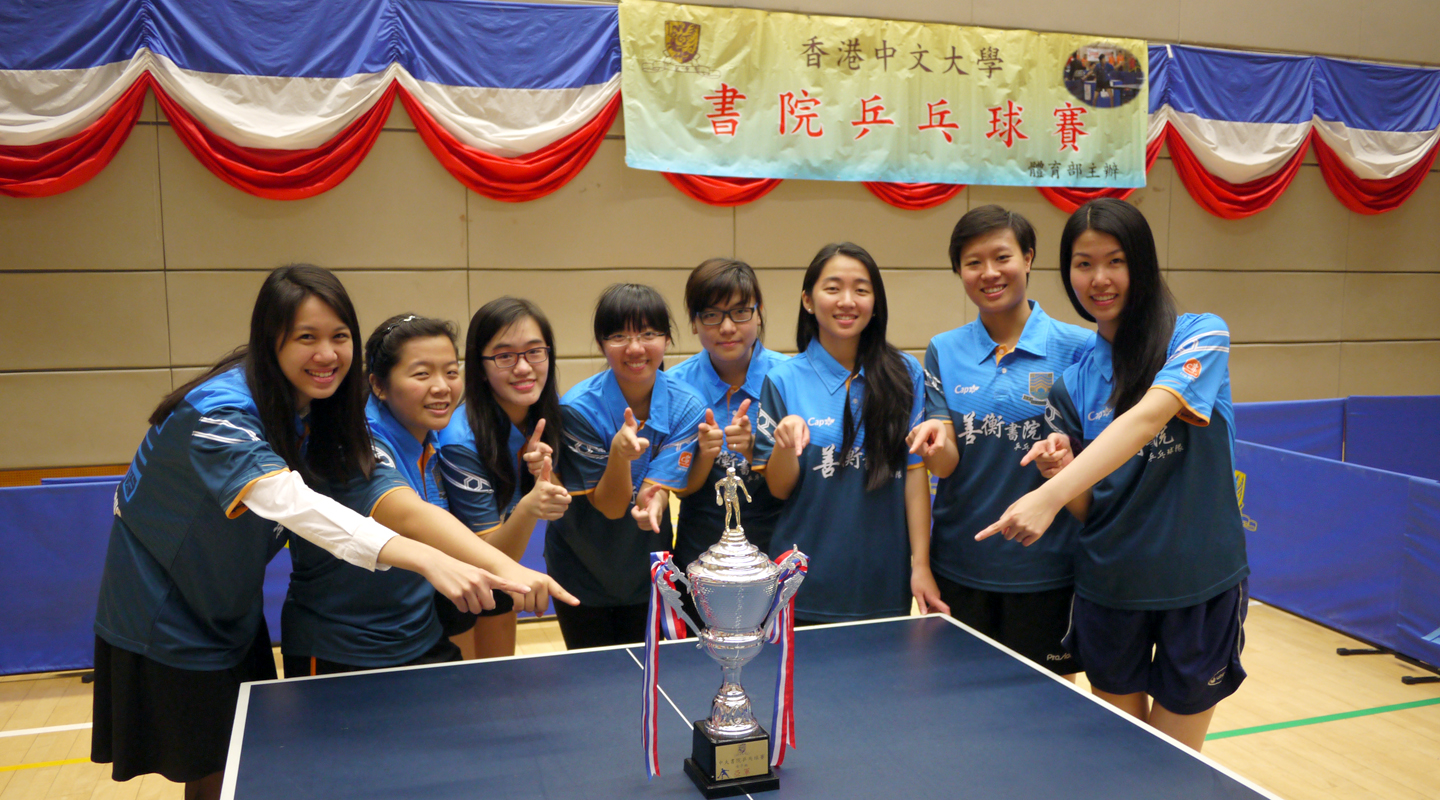 Mr. Wu's words reminded me that Rachel had mentioned she loves the trombone and used to play in the Chung Chi Wind Orchestra. If she teaches time management, her class must be oversubscribed.
As Rachel's mentor who has seen her growth over the years, Professor Yung added that she is not only industrious, but also inquisitive to explore the unknown, particularly in respect of medical innovation and technology. 'In 2018, we participated in a service programme in Uganda organized by S.H. Ho College. Her compassion for the sick and the poor, and enthusiasm towards public health reform for the underprivileged is evident.'
Professor Yung sent his words of encouragement to Rachel: 'It is a difficult decision, in fact a huge commitment, after years of medical studies and intensive internship, to study abroad and not commence professional practice. Nevertheless, I truly believe that a fruitful adventure lies ahead of her. I support her in developing new perspectives, challenging her limits, and marching ahead against the grain. I wish her every success!'
Dr. Timothy Cheng, an alumnus of CUHK, was the first medical doctor to be awarded the Rhodes scholarship in Hong Kong, in 2010. He now works in the Department of Chemical Pathology at the Prince of Wales Hospital. He had the chance to get to know Rachel as she was going through the application process for the scholarship.
Dr. Cheng was delighted to learn that Rachel was selected as a Rhodes Scholar. 'I had the chance to speak to her before her interviews, and I was very impressed with her academic, sporting and volunteer experiences. I hope she has an excellent time with her studies and other wider opportunities at Oxford.'
Prof. Francis Chan, Dean of the Faculty of Medicine, congratulated Rachel on receiving one of the most competitive scholarships in the world. He said, 'We encourage students to co-create empowering learning experiences and develop leadership potential and a commitment to serve. I look forward to seeing Rachel lead and inspire more of our students to expand the frontiers of medicine for the benefit of humankind in the years to come.'
Prof. Wong Wing-shing, Master of S.H. Ho College, spoke highly of Rachel's success as well. 'All of us from the College are happy and proud of Rachel's achievement. We wish her all the best for her new educational voyage!'
Reported by florencechan@cuhkcontents
Translated by Lesley Cheung