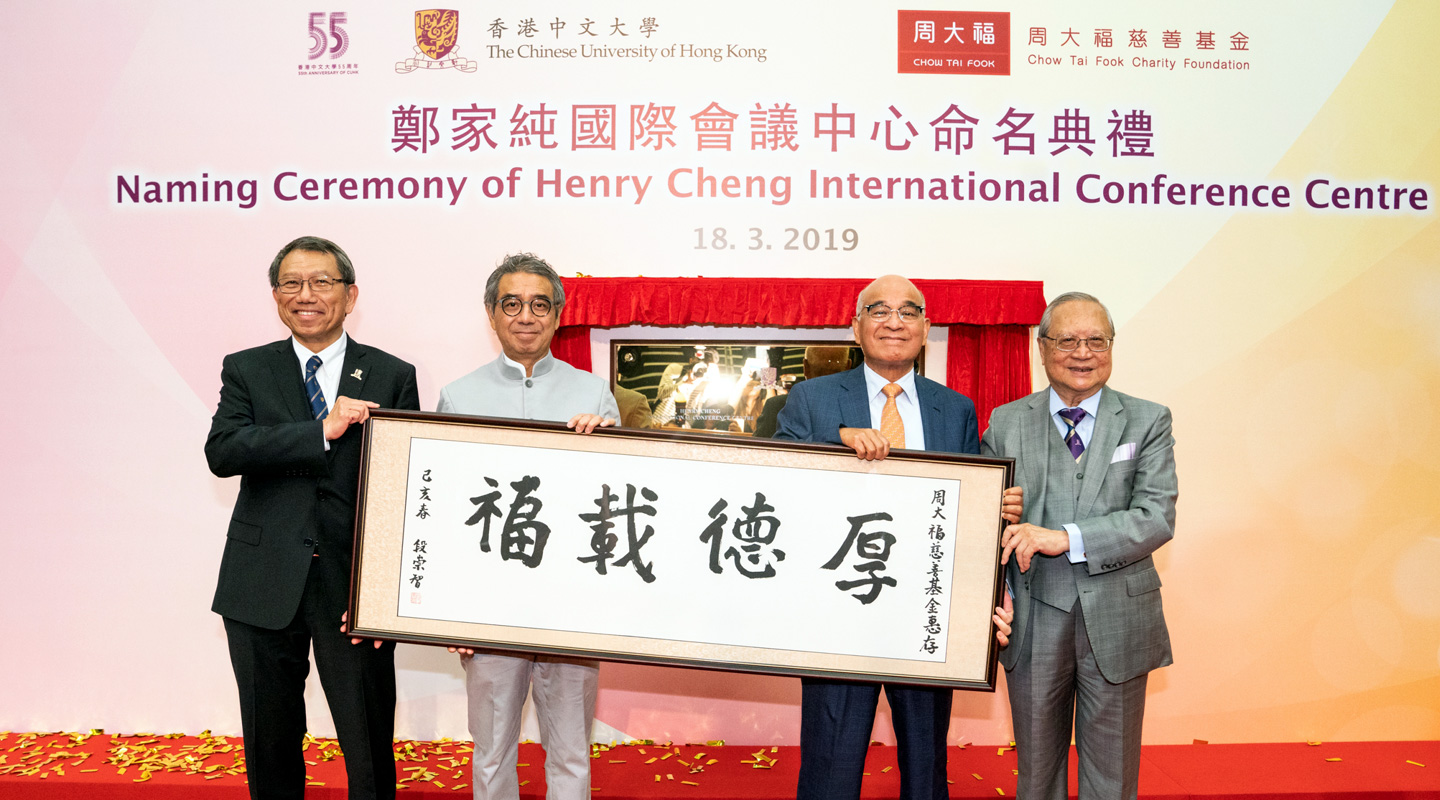 The naming ceremony of the Henry Cheng International Conference Centre was held on 18 March in appreciation of the generous donation from the Chow Tai Fook Charity Foundation (CTFCF). Officiating guests included Dr. Cheng Kar-shun Henry (2nd right), Honorary Chairman, CTFCF; Mr. Cheng Kar-shing Peter (2nd left), Chairman, CTFCF; Dr. Norman N.P. Leung (1st right), Chairman of the Council, CUHK; and Prof. Rocky S. Tuan, Vice-Chancellor, CUHK .
With the donation from CTFCF, the University renovated Levels 1 and 2 of Cheng Yu Tung Building to become a well-established venue for hosting academic conferences of international repute. The venue provides a dignified setting and is equipped with broadband and wireless internet access, audio-visual systems, and conferencing and IT equipment. The rooms and areas provide great flexibility for hosting conferences for up to 460 scholars, with venues ranging from a large theatre for keynote speeches to rooms of different sizes for parallel and breakout sessions. Areas for conference catering and academic poster exhibition, together with secretariat room and VIP room set-ups for supporting of events, are also available.
This article was originally published in No. 535, Newsletter in Apr 2019.