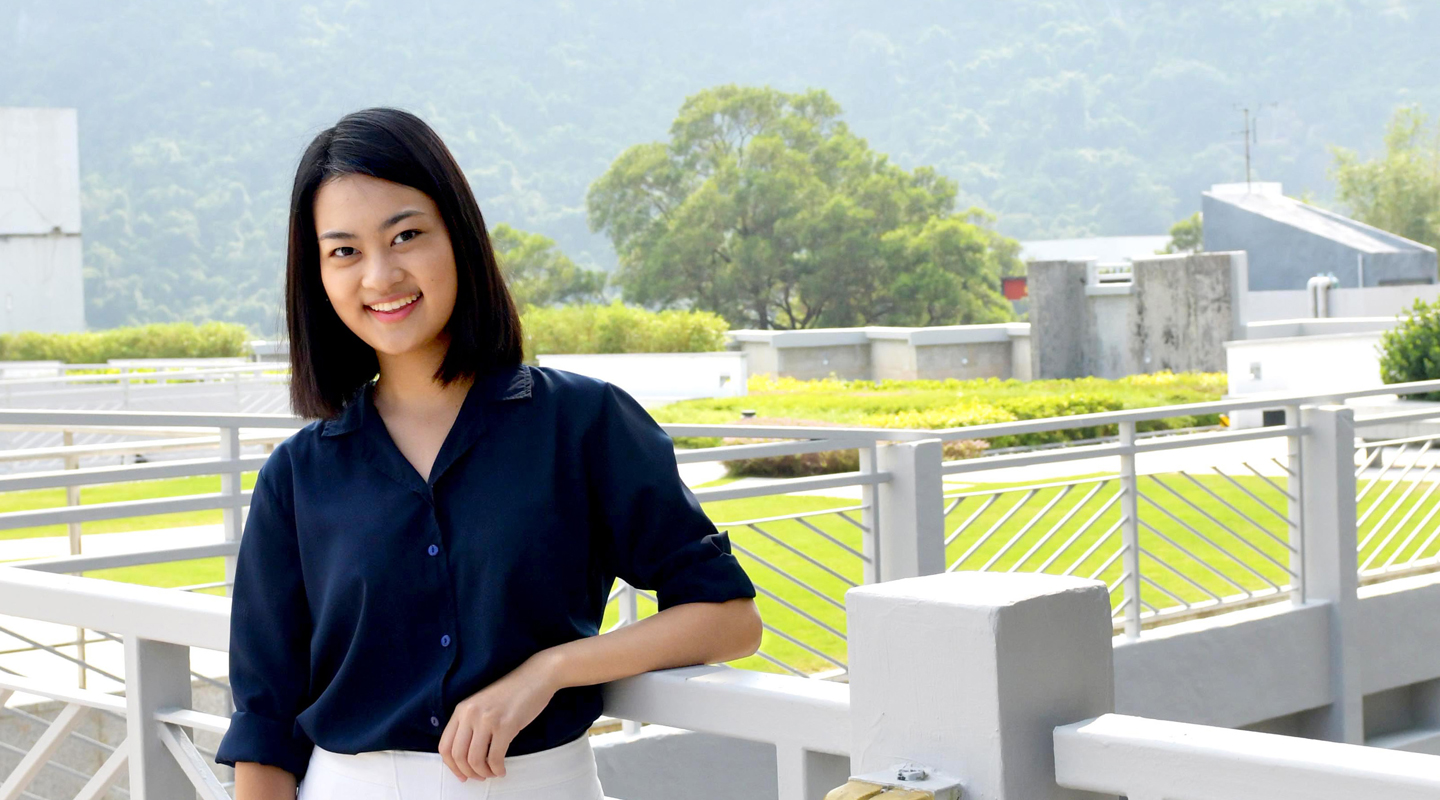 Thailand—also known as 'Land of Smiles'—is renowned for its hospitality. It is no wonder why the country, especially Bangkok, tops the most popular destinations in Asia for Hongkongers. Now, those smiley faces can also be found on CUHK campus.
Thai students were not common in CUHK until 2017 when a batch of four Thai students were admitted. The numbers subsequently increased to six and nine in 2018 and 2019, respectively, undergoing a promising 50% and 125% increase from 2017.
Chananchida Choochua (Year 2 Integrated Business Administration (IBBA) Programme) is one of 19 Thai students on campus. Like most Thai people, smiles are perpetually present upon her face. Born and raised in Bangkok, Chananchida attended local school and had dreamt of being an entrepreneur. So why CUHK in Hong Kong?
Unfamiliar Yet Familiar
'The idea of starting my own business originated from my experience accompanying my mother, who was a nurse, to a stock investment workshop several years ago. Though I didn't really understand what it was about, I found it interesting.'
Chananchida admitted she had no deep impression of Hong Kong. 'I visited Hong Kong with my family when I was eight. The only thing I recall is having a lot of fun in Disneyland.' She correctly assumed, however, that Hong Kong—the financial hub in Asia—would be an ideal place to study business.
It was the long arm of coincidence that brought Chananchida here. 'When I was in Grade 12, I went to a Hong Kong Education Fair held in Bangkok. I found that Hong Kong tertiary institutions accepted my high school diploma results.' As a top scorer in Thailand, she was also eligible for receiving the Hong Kong Scholarship for 'Belt and Road' Students (Thailand) by the Government of the HKSAR as well as the University Admission Scholarship by CUHK.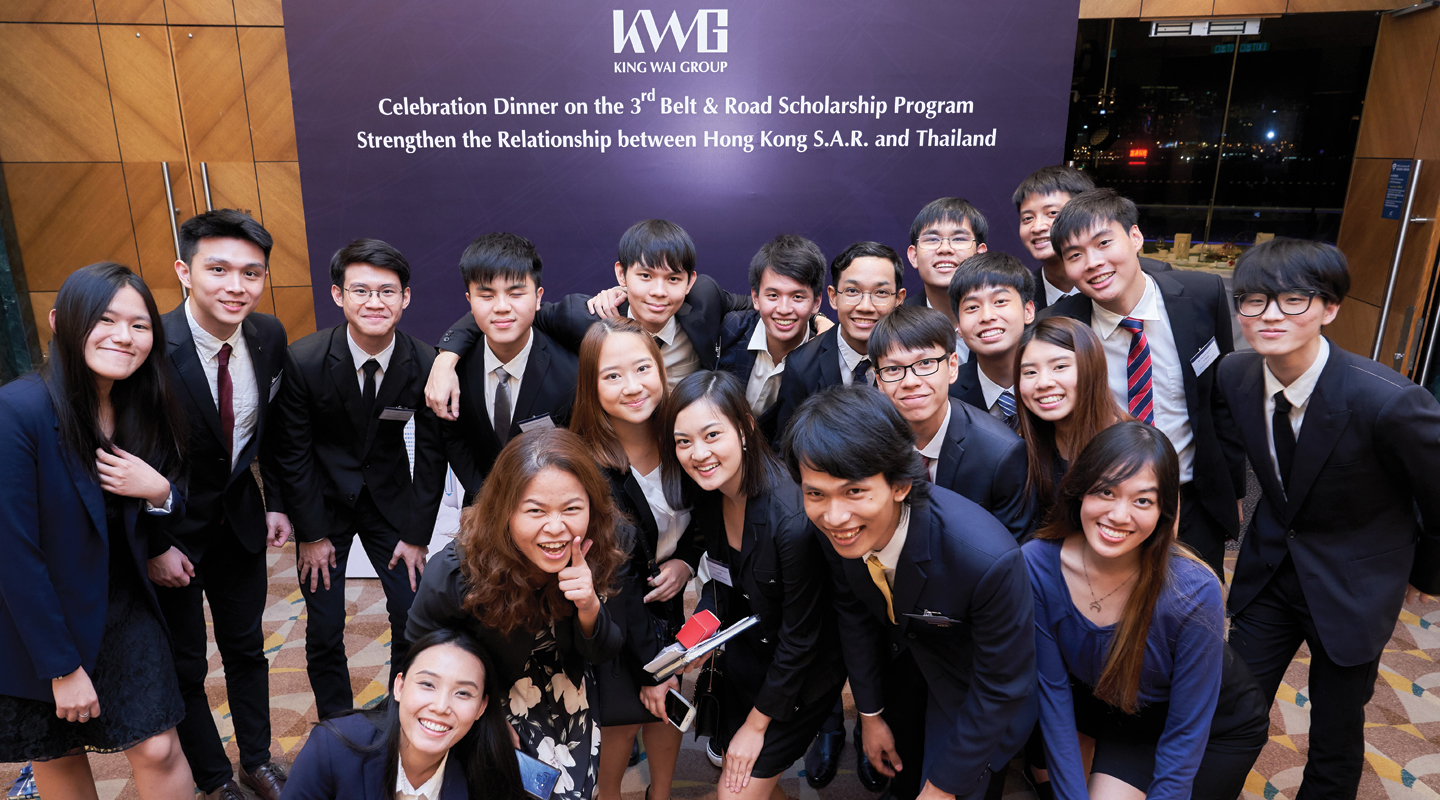 This self-driven Thai girl told me she constantly seeks to improve herself and spends most of her time learning. She taught herself Hanyu Pinyin when she was a teenager and took Putonghua lessons in high school. Chananchida said, 'So many people in the world speak Putonghua. I think if I can speak Putonghua, it will be beneficial to my further development.'
Chananchida even has an informal Chinese name, '楊仙梅', which was given by her Chinese teacher. '梅' is plum blossom whereas '仙' stands for fairy. 'Plum blossoms bloom vibrantly in the winter snow. My teacher encouraged me to persevere and persist like plum blossoms.'
Being conversant in Putonghua and English, though new to Hong Kong, she has not found much difficulty in adapting to university life, and makes friends easily. Having said that, she endured a bumpy start.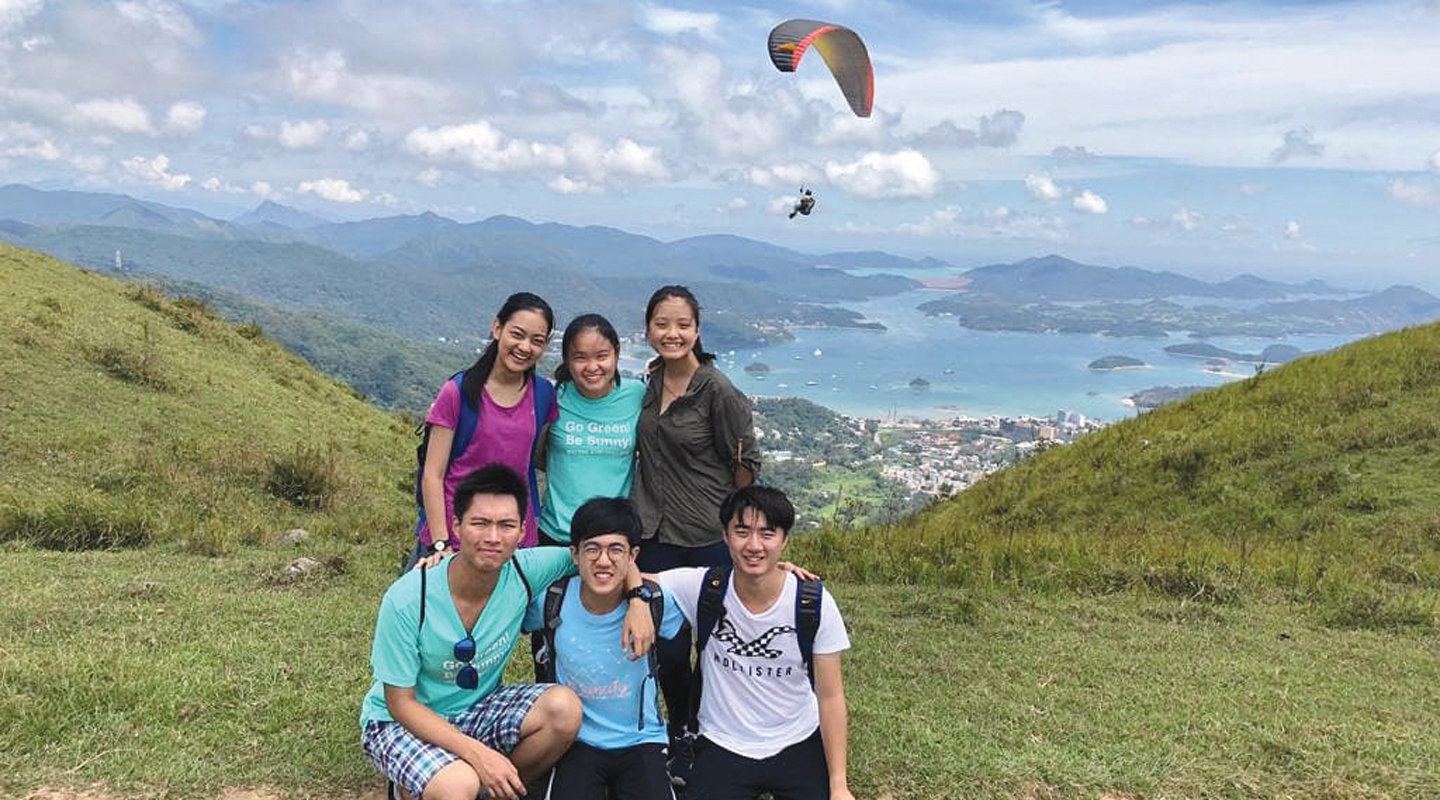 The Worst and the Best
Chananchida explained, 'Thai is the medium of instruction of all Thailand local schools. We learned English as our second language so communicating with basic English is fine. Here, all textbooks are in English, so are giving presentation, doing coursework, etc. I was not used to it and did make grammatical errors.
'By the end of the first semester, I was so disappointed and frustrated for not getting the GPA I expected as I totally focused on studying.' When asked what grade she got, she replied, '3.459.' Why disappointed? It is good. 'I used to get 3.8 or 3.9 in high school,' Chananchida said with embarrassment yet maintaining a smiling face. 'That was the worst experience I had here.'
Chananchida's worst experience soon turned to her best. 'My best friend, also a Year 2 IBBA Thai student, encouraged me. "The real success does not depend on the grades, but on how you balance your life." It really touched my heart. Right now I feel happier. By learning the skills of time management from her, I now get my work done more efficiently.'
Passive to Active
Entering her second year in CUHK, Chananchida has no regret over her choice of major. She praised the IBBA Programme for offering a series of foundational business courses ranging from management, marketing, finance and more in the first two years of study. Students are equipped with knowledge essential for any business career before they decide to choose their concentration areas.
'I enjoy studying a lot. I've learned how to meet the needs of customers before launching products. Thai people are more passive, timid and normally shy. However, the programme requires students' intensive participation in group projects and tutorials. I need to speak a lot and communicate. With this real-life training, I'm driven to be an active, sociable, more confident person, and have learned the know-how of befriending people.'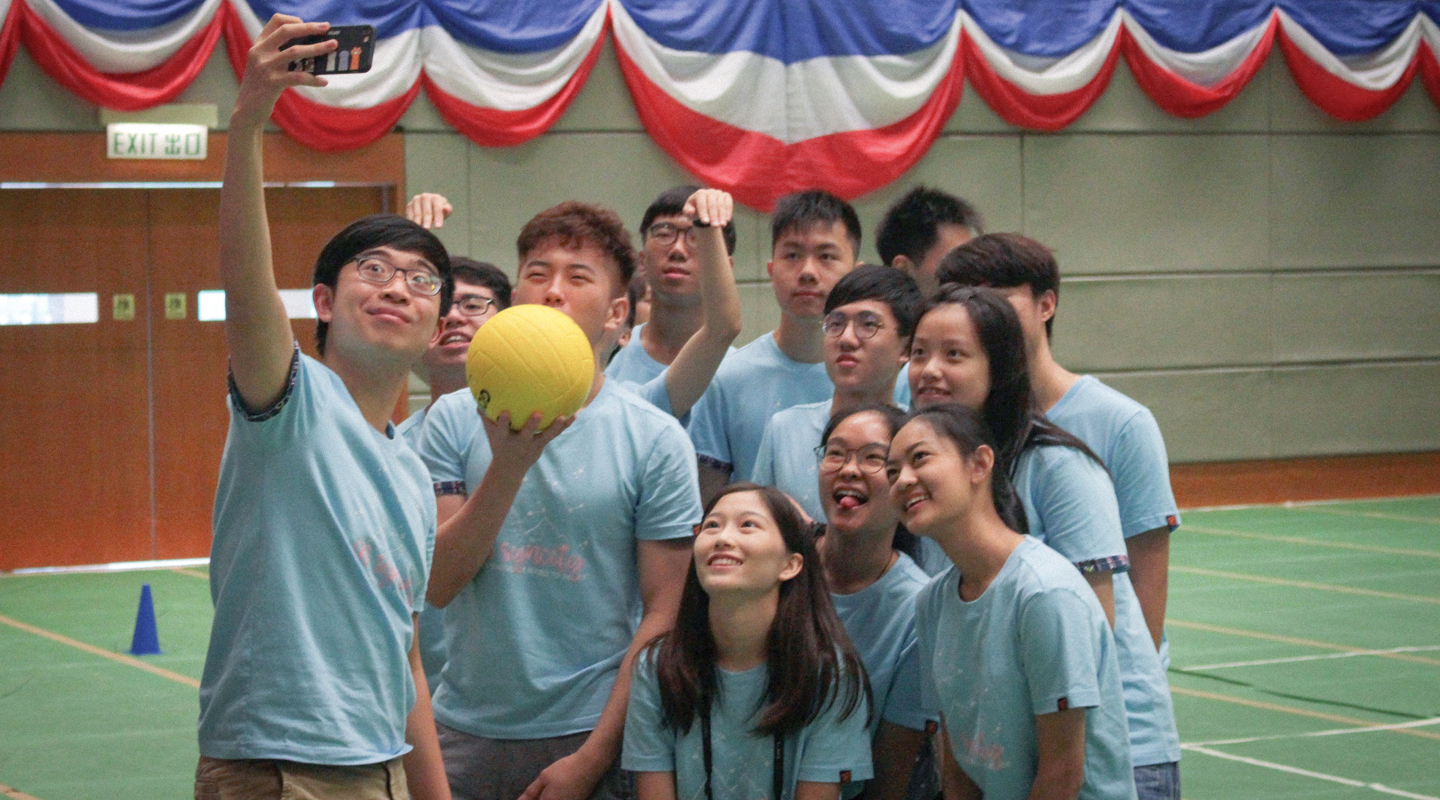 Explore the Unexplored
Chananchida savours the picturesque campus, especially the Wu Yee Sun College which topped her list of preferred Colleges. A noodle lover, Chananchida is more than happy to taste different kinds of noodles on campus. 'The noodles with hot and spicy Sichuan soup served by Lee Woo Sing College's student canteen is my favourite food in CUHK.'
She is particulary impressed by the convenience of transportation in Hong Kong. The reason is simple. Coming from Bangkok, the city that consistently ranks among the world's worst in traffic congestion, Chananchida has had plenty of unpleasant experiences of getting stuck in the city. She takes great pleasure in travelling around to know more about Hong Kong. 'I've been to Wan Chai, Tsim Sha Tsui and Mong Kok.'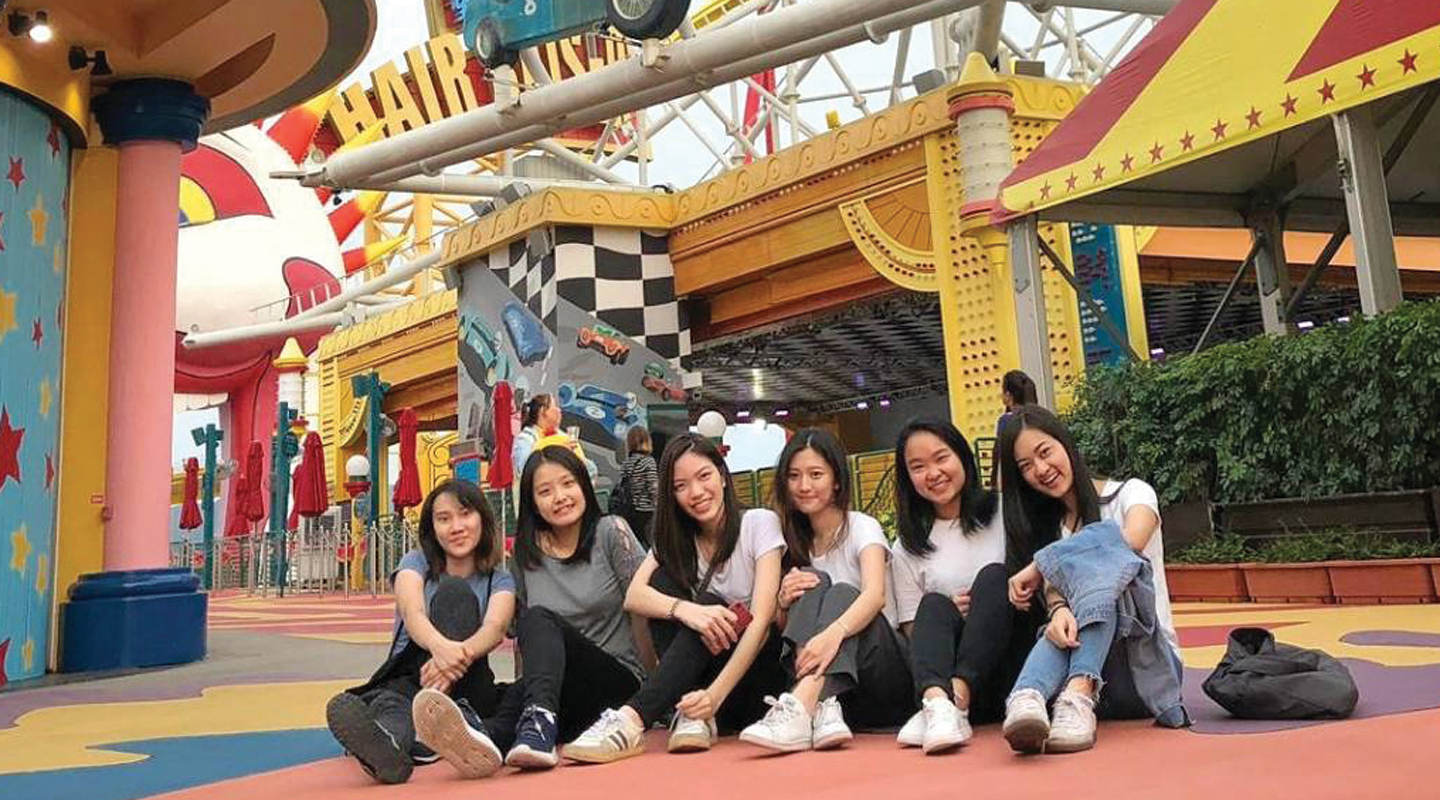 When asked what she would recommend to her Hong Kong friends if they visited Bangkok, she brought up the Emerald Buddha Temple, Grand Palace and a few old temples scattered around the city. Additionally, she mentioned Chiang Mai, located in the northern part of Thailand, as a land of sweeping scenery with distinct historical culture different from that of the capital.
Chananchida concluded, 'Having a chance to learn and live in Hong Kong is one of the most memorable experiences of my life. I'll strive to fulfil my dream as an entrepreneur by choosing Entrepreneurship as my concentration area. I plan to work abroad upon graduation for a certain period, maybe in Hong Kong or other countries, before returning to my home country.'
C.F.
This article was originally published in No. 547/548, Newsletter in Dec 2019.