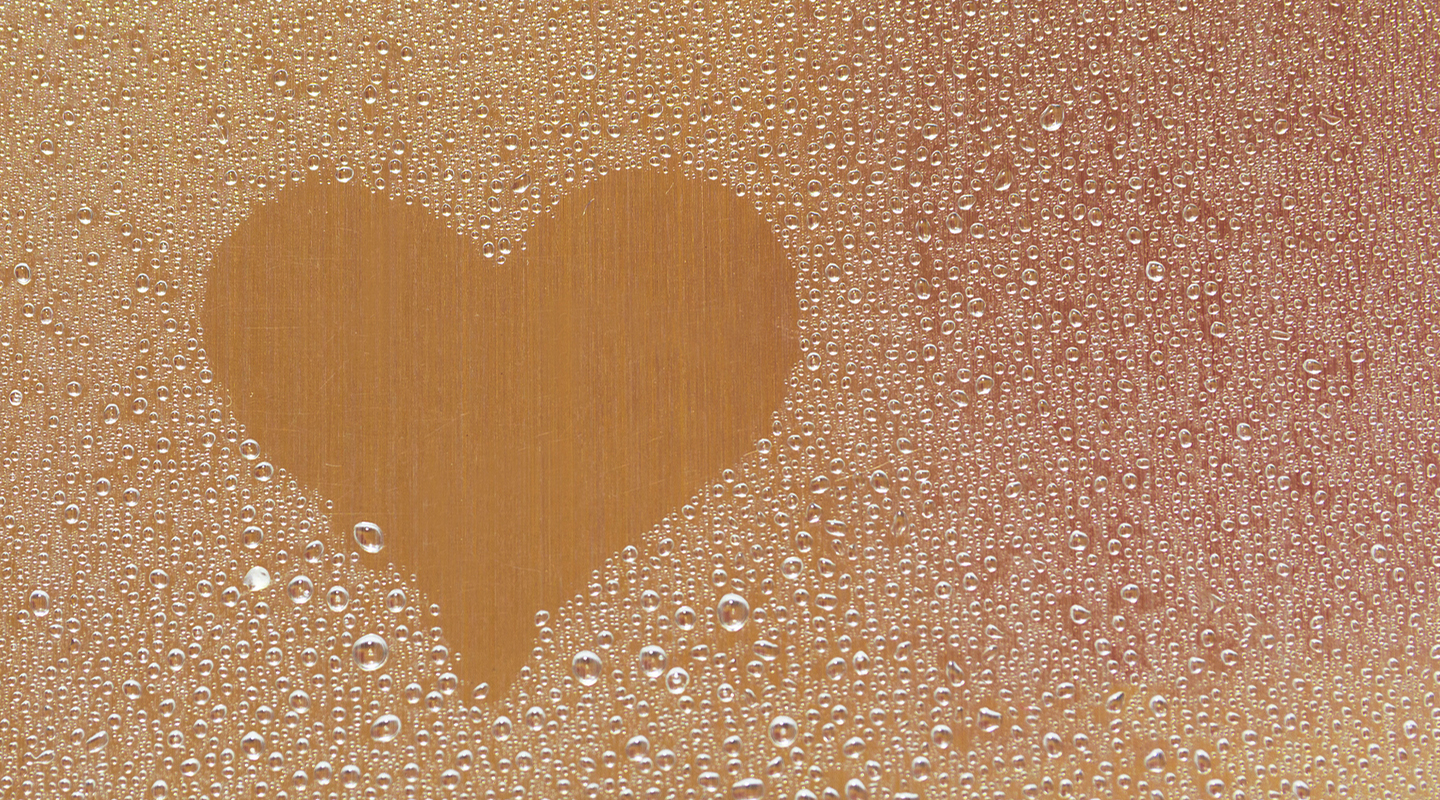 '2020 has been a tough year' is undoubtedly the biggest understatement of the year.
In fear of catching the deadly coronavirus, watching the daily news as the infection and death numbers skyrocket every day, and lamenting the inability to comfort loved ones in their dying days because of contagion risks, many would consider 2020 as one of the most calamitous years in their lives.
At the very same time, COVID-19 had also severely disrupted medical systems, paralyzed global ecomony and led to the closure of businesses around the world. Because of that, a lot of people were laid off and now find themselves unemployed.
'There are many people out there waiting to be saved and helped,' said Alice Lau, Chief Executive of the Lok Sin Tong Benevolent Society, Kowloon. 'Having worked in the field of social services for more than 20 years, one of the most vital beliefs that I hold is to believe in yourself in making a difference every single day, no matter how small the difference is.'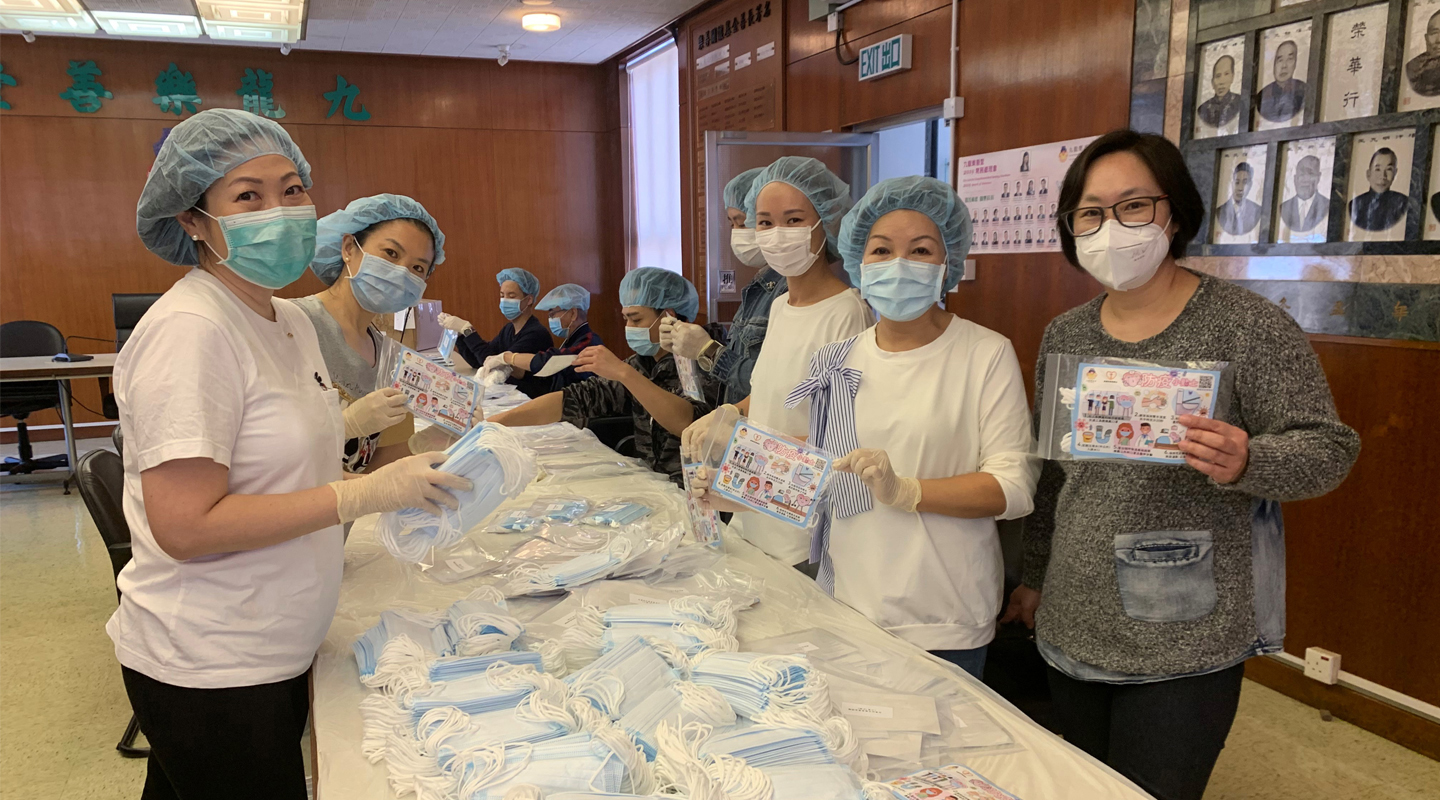 After graduating from CUHK with a Bachelor's degree in history in 1999, Alice worked as a journalist in Ming Pao. Despite their seemingly different natures, she explained that history and journalism are literally two sides of the same coin. 'Think of it this way—a history student "learns" history whereas a journalist "records" history. So by channelling the current affairs through literary terms, journalists are documenting history for future generations to learn and peruse. I reckon it is a noble occupation through and through.'
Such noble heart is also what later drove her to switch careers to social services. 'The decision was made during the 2003 SARS epidemic. Similar to the present economic downturn, SARS plunged global economy into one of the deepest recessions people had ever seen,' Alice recalled. 'In those days, I saw Hongkongers lost their jobs, their loved ones, and, most regrettably, their will to live.
'It was at that time I realized my job as a journalist is not enough to help people in need; I wish to help them directly, candidly and unswervingly.'
And so she took a leap of faith: after quitting her job, she first landed a job at Sheng Kung Hui Holy Carpenter Church to help high school graduates to seek jobs, later at Suicide Prevention Services to train new recruits and volunteers for hotline support, and finally settling down at the Lok Sin Tong Benevolent Society.
'Prior to my post as Chief Executive, my responsibilities at the Society are mainly to design advertisements and write proposals to seek government funding for our pilot projects. Work sometimes can be quite demanding. Occasionally I have to work from 8 am to 11 pm every day for three continual months!' she exclaimed.
'But when you get to see your projects successfully launched and put smiles on people's faces, you will realize everything was worth it.'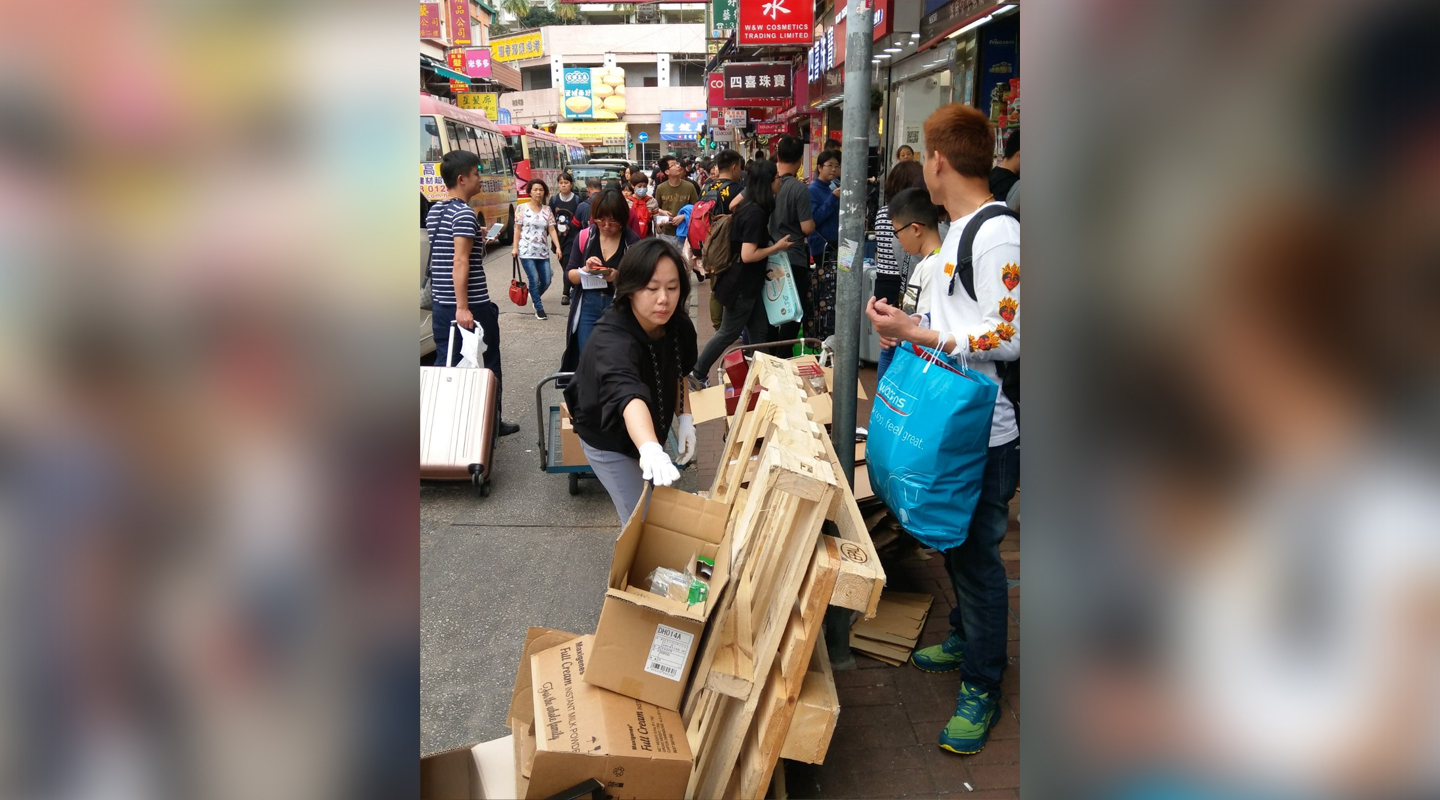 Besides sharing with us the joys and pains in her career, Alice mentioned that her work is as fulfilling as it is challenging. 'Folks who work in social services are definitely not washed-up pencil pushers—you have to be constantly on the move, quick on your feet, and willing to take initiatives.'
She then gave an example to illustrate how taxing work in social services can be. 'Take our project "Community-based Housing Movement" for instance, which aims to improve the living conditions of underprivileged families by providing transitional housings and all-rounded services to support them. As someone who is in charge of the project, I have to take part in a wide variety of tasks, such as setting criteria for choosing eligible candidates, persuading business organizations and professional groups to join the cause, and tackling legal issues in relation to architectural law and land covenants, just to name a few.'
With this never-ending to-do list, how does she manage to handle such loads of daily tasks? 'As long as we all stick together and get each other's back, there is nothing to it!' said Alice. She explained that the solution to the problem has much to do with her leadership philosophy: 'To me, a leader should not expect to be put on a pedestal and act all high-and-mighty, but rather play a supportive role and help your crew whenever you can. Always give them a big pat on the back after every successful project. You will eventually ride out the storm when you get your head in the game and personally take part in the projects that you lead.'
During the coronavirus pandemic, Alice and her crew tried hard and aid the masses whenever and wherever they can. Some of their good deeds include securing and distributing face masks to the public, providing shelters to grassroots households, fundraising for and reaching out to low-income earners, and dispensing food packets to the elderly who live by themselves in seriously infected regions.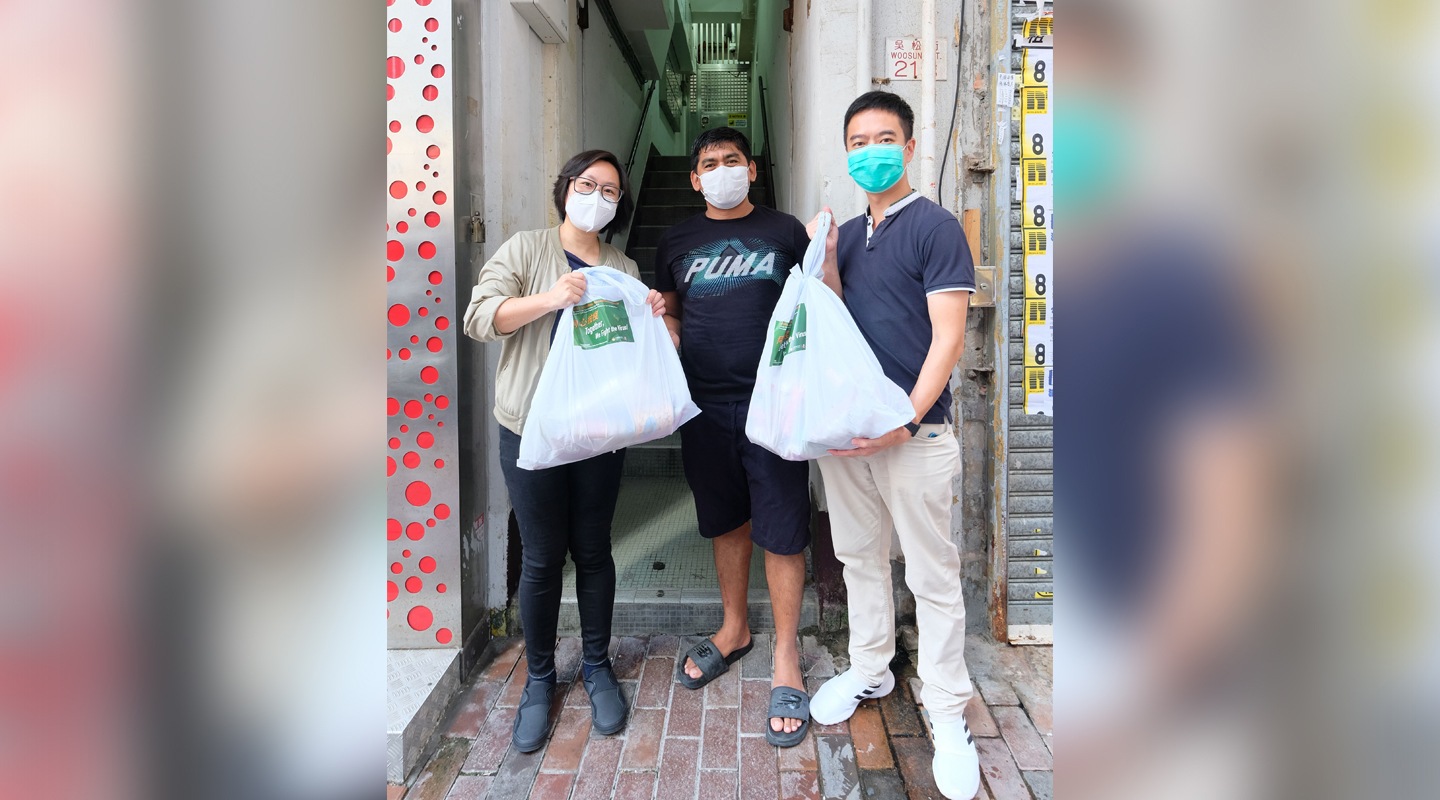 Just as a newspaper columnist has put it, COVID-19 is a wake-up call to the complacent human civilizations. While we are shutting ourselves at home and brooding about the unfortunate events during these lockdown periods, remember that many people out there are also going through the same hardship as we do, some even suffering to an extent we cannot fathom or imagine.
'Instead of dwelling on the past and negative emotions, why not move forward, step up and make a difference by helping those in need?'
Perhaps what Alice said can be best captured by Edward Everett Hale's famous quote:
I cannot do everything, but still I can do something;
and because I cannot do everything, I will not refuse to do something that I can do.
By ronaldluk@cuhkcontents
This article was originally published on CUHK Homepage in Jan 2021.