Lucky are we who live in peaceful times and can normally expect a fulfilling career to be followed by a period of leisure activities...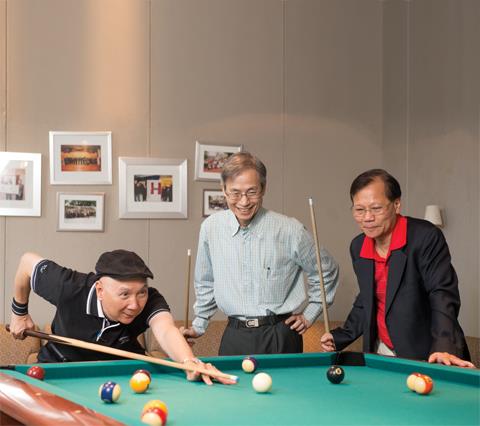 Having served CUHK for decades, Mr. Terence Chan (right), Bursar; Mr. David Lim (left), Director of Campus Development; and Mr. K.C. Yuen, Acting Director of Personnel, retired recently. This day, they're seen in casual wear, playing billiard and chatting about life after retirement. Please click here for details. (Photo by Cheung Wai-lok)
Copyright © 2020. All Rights Reserved. The Chinese University of Hong Kong.