In April, British Pathé posted its 85,000 videos on Youtube. These include over 3,000 hours of footage filmed all over the world between 1896 and 1976. Hong Kong...

Long-time CUHK employee, industrialist, banker, entrepreneur and Kunqu performer, prolific novelist, philanthropist and unofficial ambassador between China and the US—seven distinguished persons gathered on 12 May to receive the CUHK Honorary Fellowships. In her vote of thanks on behalf of the recipients, Dr. Leung Fung-yee Anita said, 'We should use this halo bestowed on our heads to light our way—to see clearly that there are still many "duties" and "responsibilities" that we have to work hard to fulfil.' For details, please click here.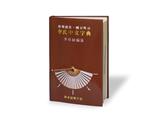 Copyright © 2020. All Rights Reserved. The Chinese University of Hong Kong.