Many people say teaching nowadays is like a show that requires the actor to resort to all means in order to retain the attention of the audience...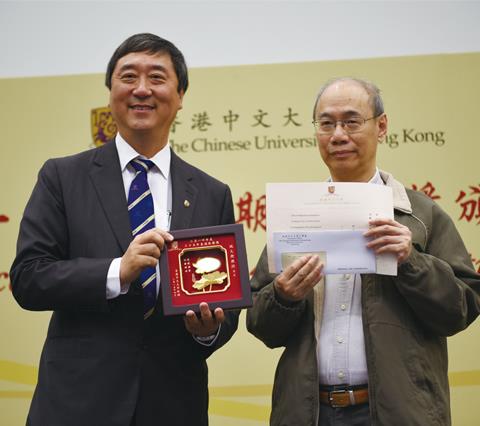 Prof. Joseph J.Y. Sung (left), Vice-Chancellor, gave special thanks to Prof. Yew Tai-wai David of the School of Biomedical Sciences when presenting the 35 years long service award. Professor Yew was his anatomy teacher in medical school. For details, please click here.
Letters to a Young Executive
Copyright © 2020. All Rights Reserved. The Chinese University of Hong Kong.