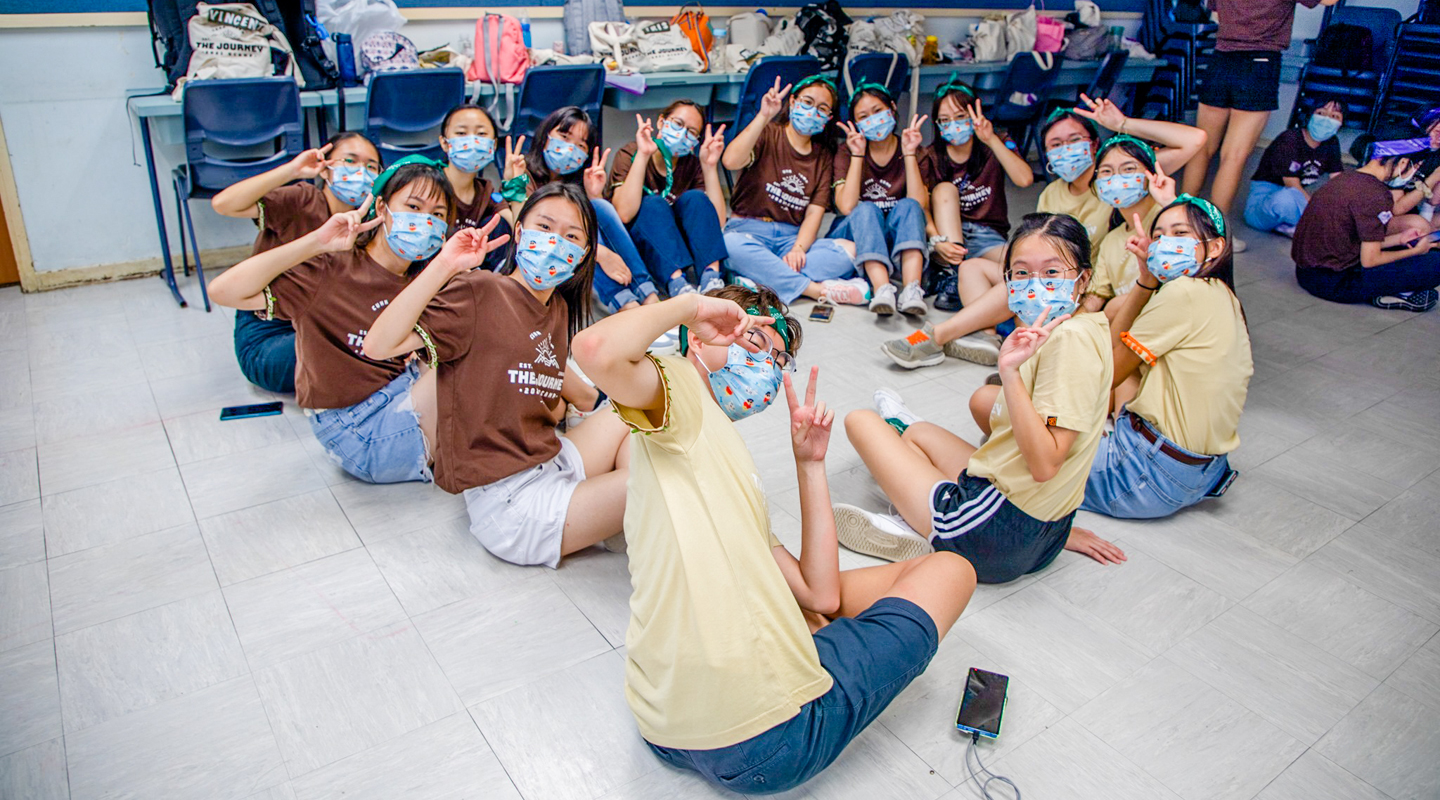 I wanted to stay as I was
still as the world is never still,
not in midsummer but the moment before
the first flower forms, the moment
nothing is as yet past—
not midsummer, the intoxicant,
but late spring, the grass not yet
high at the edge of the garden, the early tulips
beginning to open—
like a child hovering in a doorway, watching the others,
the ones who go first,
a tense cluster of limbs, alert to
the failures of others, the public falterings
with a child's fierce confidence of imminent power
preparing to defeat
these weaknesses, to succumb
to nothing, the time directly
prior to flowering, the epoch of mastery
before the appearance of the gift,
before possession.
——'The Doorway', Louise Glück
The University is hearing brisk footfalls of students again, as it throws open its door to youngsters from the city and beyond. Five hundred and eighty students from all quarters of the globe were welcomed to the CUHK campus as the school year kicked off. All of them had applied to the University with excellent results in a variety of public examinations, such as IB, SAT, GCE A-Level, Taiwan GSAT and mainland gaokao.
Besides those from mainland China, Taiwan and Macau, non-local students are coming from 30 countries including Bangladesh, Brazil, Brunei, Germany, India, Indonesia, Japan, Kazakhstan, Kyrgyzstan, Malaysia, Mongolia, Myanmar, New Zealand, Pakistan, Palestine, the Philippines, Portugal, Russia, Singapore, South Korea, Spain, Sri Lanka, Thailand, the US, Vietnam and Zimbabwe. Some of them were awarded Belt and Road Scholarships. For the first time, South Africa, Switzerland, Tanzania and Uzbekistan saw their students admitted to CUHK's undergraduate programmes.
Through the National Unified Universities and Colleges Entrance Examination System, 309 undergraduates were admitted from 31 provinces, municipalities and autonomous regions of mainland China, the farthest of them hailing from Jiamusi in Heilongjiang and Shihezi in Xinjiang. Seventeen students from Hui, Yi, Yao, Zhuang, Dai, Man, Gelao and Mongol ethnic groups were also joining the fold. Being the cream of the crop, these assiduous souls aced their studies and many are brilliant musicians, dancers and sportsmen. Their joining the CUHK community is set to enrich the landscape of diversity on campus.
With classes moved online and face-to-face encounter shunned at the height of the pandemic, the University had remained unusually quiet for some time. The scarlet flowers of Delonix regia had bloomed to a desolate campus for two summers; only till the tree morphed into tranquil green was it greeted by young faces once again. Prior to flowering, let the new students' own words stand testament to the will and faith they possess, the innocent yet indomitable souls they are, before mastery and possession.
International students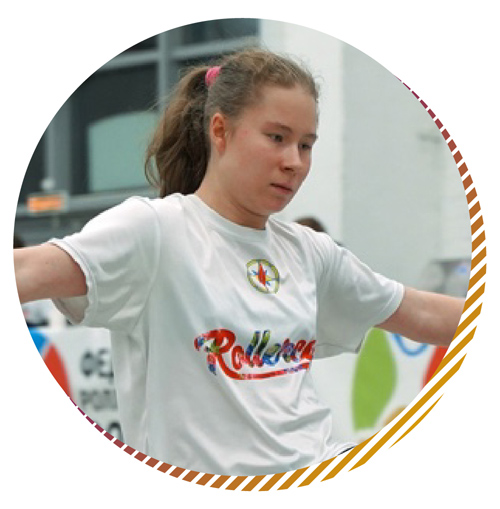 Anna Smirnova
Admitted to the science programme, Anna from Russia has been in love with the subject from a young age. She enjoys roller skating and is often seen in international competitions—she was the first runner-up in inline freestyle at the 2019 World Roller Games. Her goal is to become an outstanding biologist and change the world for the better.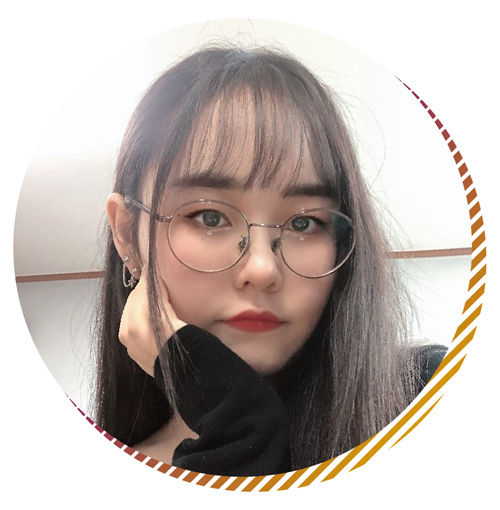 Kim Younghye
Younghye is drawn to Hong Kong for the city's unique blend of East and West and distinctive local culture. The new professional accountancy major hopes to become more independent through hostel life, taking part in research projects and competitions in the accounting field for the prospect of a career in multinational cooperation.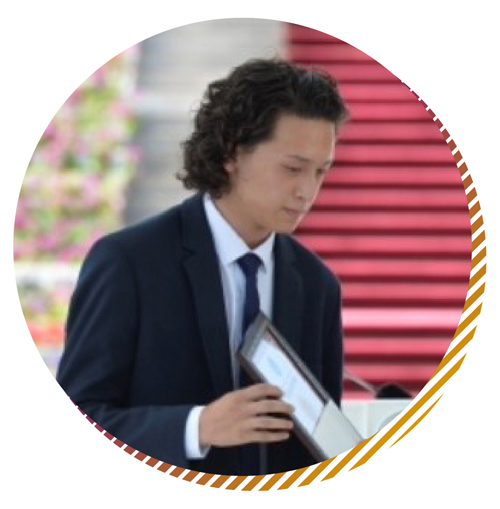 Rakhatbekov Meder
Born and raised in Kyrgyzstan, Rakhatbekov has been influenced by his cousin who was admitted to CUHK three years ago. He desires to develop a global outlook by studying in Hong Kong, an international business hub with cultural diversity. Being the third top-scorer back in his home country, Rakhatbekov has been awarded the CUHK University Admissions Scholarship to read urban studies. He aspires to apply knowledge from diverse academic disciplines to solve domestic and global problems.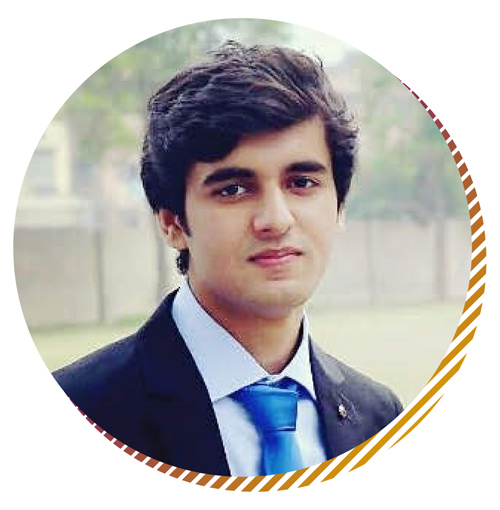 Anas Nadeem
Anas from Pakistan is a nature lover. Wanting to be an electric vehicle specialist, he reads energy and environmental engineering at CUHK, a choice that covers many of his academic interests, from environmental engineering, green building technology to sustainable energy technology. He is enthralled by the University's beautiful campus, and the overseas assistance from staff throughout the application process made him all the more eager to study here. Anas looks to enhancing his analytical skills through taking general education courses that combine Chinese humanistic ideals with western liberal arts.
Mainland students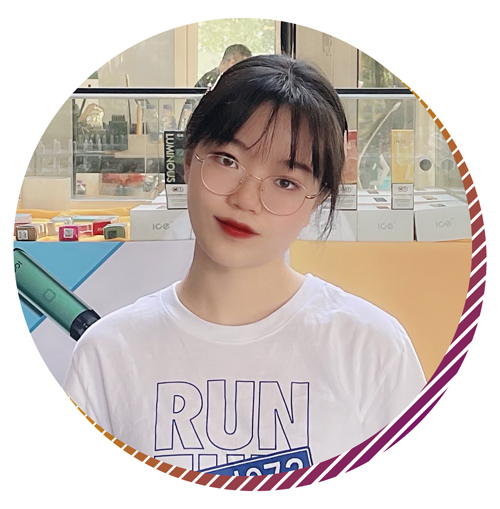 Qiu Kexin
Kexin from Shandong was a science student but she has much enthusiasm for Chinese literature. She had been awarded the first prize in National Essay Competition for two consecutive years during high school. Impressed by Prof. Yau Shing-tung, the eminent Chinese mathematician and Distinguished Professor-at-Large of CUHK, she learnt about the University quite early on in life and admires its ethos of diversity and freedom. Reading integrated BBA, she dreams of becoming a successful banker.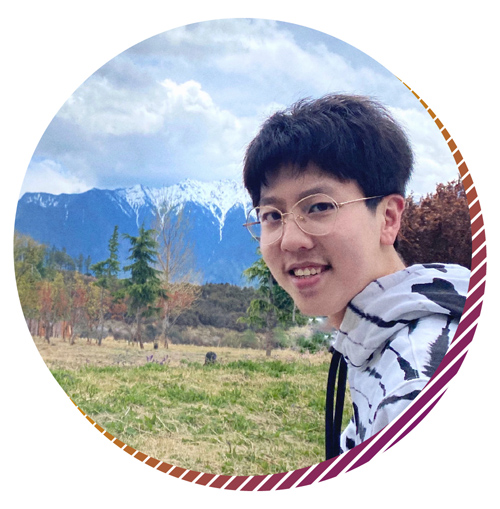 Song Weijian
Raised in Tibet, Weijian who enrols in the science programme has a great love for mathematics. He bagged the first prize in National High School Mathematics League, runner-up in his province, and the third prize in Mathematical Olympiad. He appreciates the unassuming ethos and rigorous pedagogy of CUHK, and thinks the University an ideal place for him to learn to be independent. Weijian plans to pursue a master's overseas and contribute to scientific research in the future.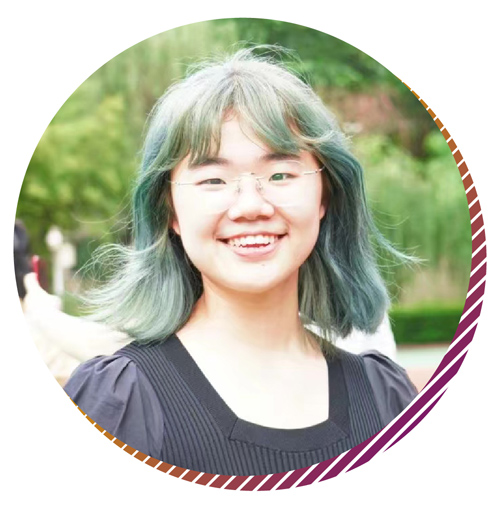 Kang Yiwen
Studying arts in high school, Yiwen from Shaanxi took up fencing alongside study and is a national second-level athlete. The intensive practice built her resilience, helped her focus, and instilled in her a love for the unknown and challenges in life. The unique college system, along with rich history and culture, makes her choose CUHK. A buoyant character, Yiwen hopes to meet new friends and explore her potentials through joining activities, clubs and societies. She majors in laws and strives to become a lawyer for the benefit of the community at large.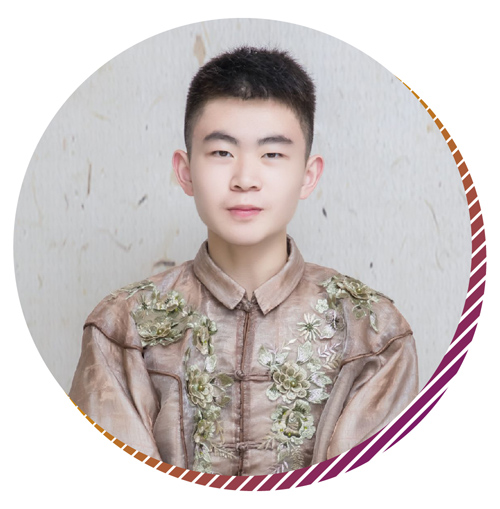 Liu Hanyang
Since childhood, Hanyang from Jiangsu had been curious about CUHK, where the renowned martial arts novelist Prof. Louis Cha had taught for quite some time. The classical Chinese ethos, forward-looking educational policy and international learning atmosphere of CUHK attracts him the most. Hanyang's talents span Chinese calligraphy, bamboo flute, badminton and basketball. He was winner of the first prize in China Daily's 21st Century Cup National English Speaking Competition, and secured the second prize in Peking University Pei Wen Cup National Youth Creative Writing Contest. Studying social science, he hopes to immerse in the multicultural learning environment and go international while working to preserve traditional Chinese culture.
Edited by amyli@cuhkcontents with information from Office of Admissions and Financial Aid
Front photo courtesy of Society of Journalism and Communication, CUSU