Foreword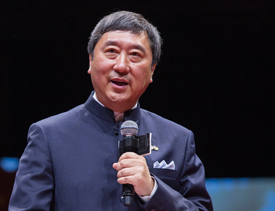 It is my tremendous pleasure to write in this booklet, which chronicles in pictures the major activities marking the fiftieth anniversary of The Chinese University of Hong Kong. Looking back, the year 2013 was indeed a veritable annus mirabilis, with the dedicated efforts of so many converging to work wonders, and create the great success that is faithfully recorded in this publication.
I am greatly indebted to all the students, teachers, colleagues, alumni and friends who were involved in the planning and execution of the celebration events, and members of the community at large who responded so well to our Golden Jubilee through enthusiastic participation in many of the activities that were open to the public. I am also deeply grateful to the media for their extensive and favourable coverage, and for the many moving stories about life and people on campus that they carried in their columns.
'At the end of a rainbow, there is a pot of gold,' so the saying goes. After the vibrant colours of the Jubilee celebrations, our pot of gold will be the realization of our many targets and objectives in teaching, in research, and in service. In the days to come, let everyone of us at the Chinese University renew our pledge, strengthen our resolve and put in our best effort, to bring the University to higher planes of achievement, and greater benefit to the people it is destined to serve.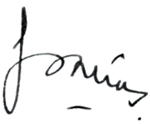 Joseph J.Y. Sung
Vice-Chancellor and President
The Chinese University of Hong Kong